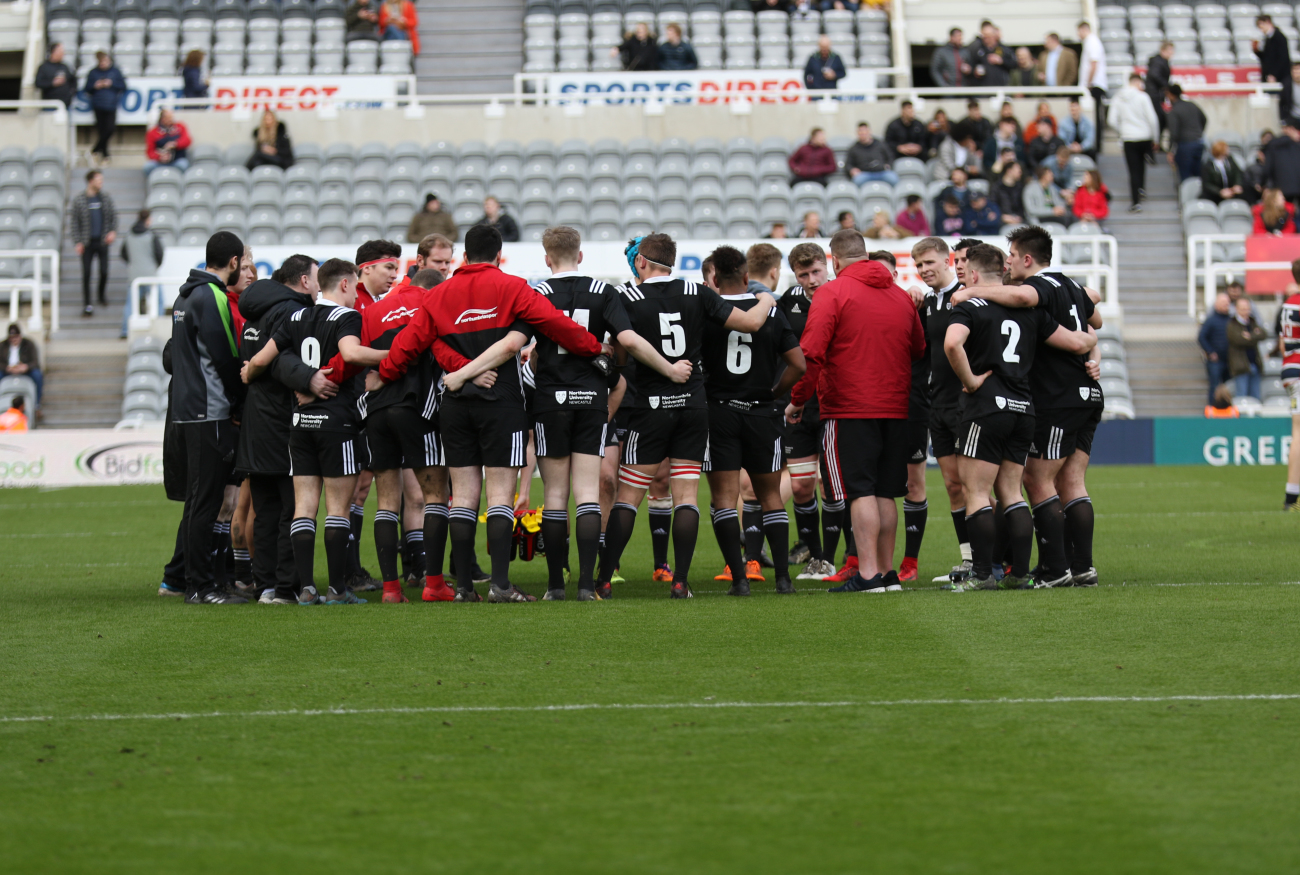 Team Northumbria Head of Rugby Darren Fearn was left to lament the error-strewn performance which resulted in a rollercoaster season ending in disappointing fashion.
Facing off against Bath University in the quarter finals of the 2018 BUCS Super Rugby playoff championship, TN found themselves outclassed in all departments with their South West opponents capitalising on almost every mistake.
In the end, Fearn's side eventually succumbed to a brutal 43-29 loss under the lights of Kingston Park, with TN's coach admitting that Bath fully deserved their win.
"There was nothing to complain about for me because ultimately I thought Bath fully deserved their win," he said.
"We know we're a good team but Bath just looked like the better side and if you'd have asked someone who was second in the league after the final whistle had gone you'd have to say it was Bath.
"Everything they did was better than us in almost all aspects."
While TN managed to finish 2017 on a high after their stunning last minute defeat of eventual league champions Exeter their start to 2018 stood in stark contrast.
And Fearn was left frustrated by his side's performances down the stretch which could have seen TN claim BUCS Super Rugby glory.
"I suppose the overall review would be that it's been an ok season and probably above what we expected," said a bereft Fearn.
"The most disappointing thing is once we got into the positions we got ourselves into we should have taken our chances.
"Since the Durham game we've hit a real downward spiral and I think we saw that against Bath.
"But this is where we probably needed to end up - second in the league and out of the cup in the quarter-finals because that's where we're at right now.
"Maybe because of the results we pulled out we thought we could go all the way in the cup which we could have potentially done. But it just wasn't to be."
But, while disappointed, a proud Fearn also hailed a number of his third-year players who played their final games for TN against Bath.
"I thought Jake Ellwood was absolutely outstanding," he added.
"James Christie's been a bit of a talisman for us and he pretty much carried us last year.
"It was also Aedan Moloney's last game for us too and he's had some really good impact performances for us - the same with Matt Jenkinson who has potentially played his last game for us.
"They're a great bunch of lads.
"I'm not going to lose focus of where we're at or what they've achieved just because of a sour couple of results.
"It's a bad note to end the season on but at the same time there's some great servants to Northumbria rugby in this side and they'll be missed massively.
"They are and have been an absolute pleasure to coach.
"The challenge for us now is that we've got to now kick on.
"We've got some cracking players coming in next season and I think there could be around six or seven players that could really push for a first team spot next season.
"We need more competition for places because we've finished second in the league and lost in the quarter final of the cup.
"If we want to progress then I, as head of rugby, need to bring the right players in so that we can continue to improve."