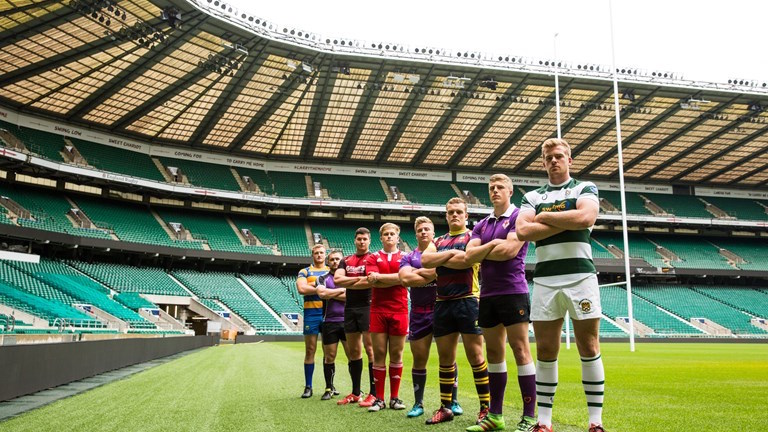 Northumbria University bagged a brilliant first Super Rugby win of the season against Bath to get their campaign up and running.
The South West club - who defeated Northumbria at the start of the season - struggled to repeat that result as the visitors shut them out.
"Obviously they're over the moon because they deserve it," said TN Head Coach Darren Fearn after he praised his team. "It has made us tighter as a group.
"Every week we're getting better. It wasn't by luck or by Bath underperforming.
"They're a good team and if they had of won they would have gone to second in the league.
"We are getting better but it's not by accident that we're getting better. Off the field and on the field we're pulling together as a team."
In what was a spirited performance from Northumbria, Fearn found much to enjoy.
"James Christie and George Wacokecoke managed the game very well," he added.
"The pack were dominant in scrumming. Everyone fronted up and those aspects were important for us.
"We haven't changed anything dramatically over the past few weeks, in game plan or anything like that -we're just getting used to it and improving.
"It's still little steps, we're taking it stride by stride."
Despite it being only the first victory of the season, Fearn says the team are not getting carried away. "We're not going to get ahead of ourselves, we're realistic in everything we do," he added.
"They're very humble in their win as well, they took it in their stride. We've got our first win which is fantastic against a very good team.
"We sat in a circle and we talked about our aims and goals for the next four games and how we're going to achieve what we want to do.
"As a group, as a team and as Northumbria University, we're going to do that."
The team now look ahead to the next round, where TN face Hartpury in the reverse fixture of last week's loss.
"We're looking to improve on our performance last week and there are a lot of areas we still need to work on," added Fearn.
"We've shown we can play at this level on more than one occasion this season and we have to go into games thinking 'we need to come away with something'.
"Rugby is a weird one, you can get two points from a loss, so you need to be taking something from games.
"We know how important that is."
TN host Hartpury at Kingston Park, November 18, with a 4.45pm kick off.
Fearn also gave mention of Dougie Foster, who suffered a serious leg injury in TN's Rugby League fixture against Manchester Met yesterday.
"All associated with Team Northumbria Rugby Union wish him a speedy recovery," he added.