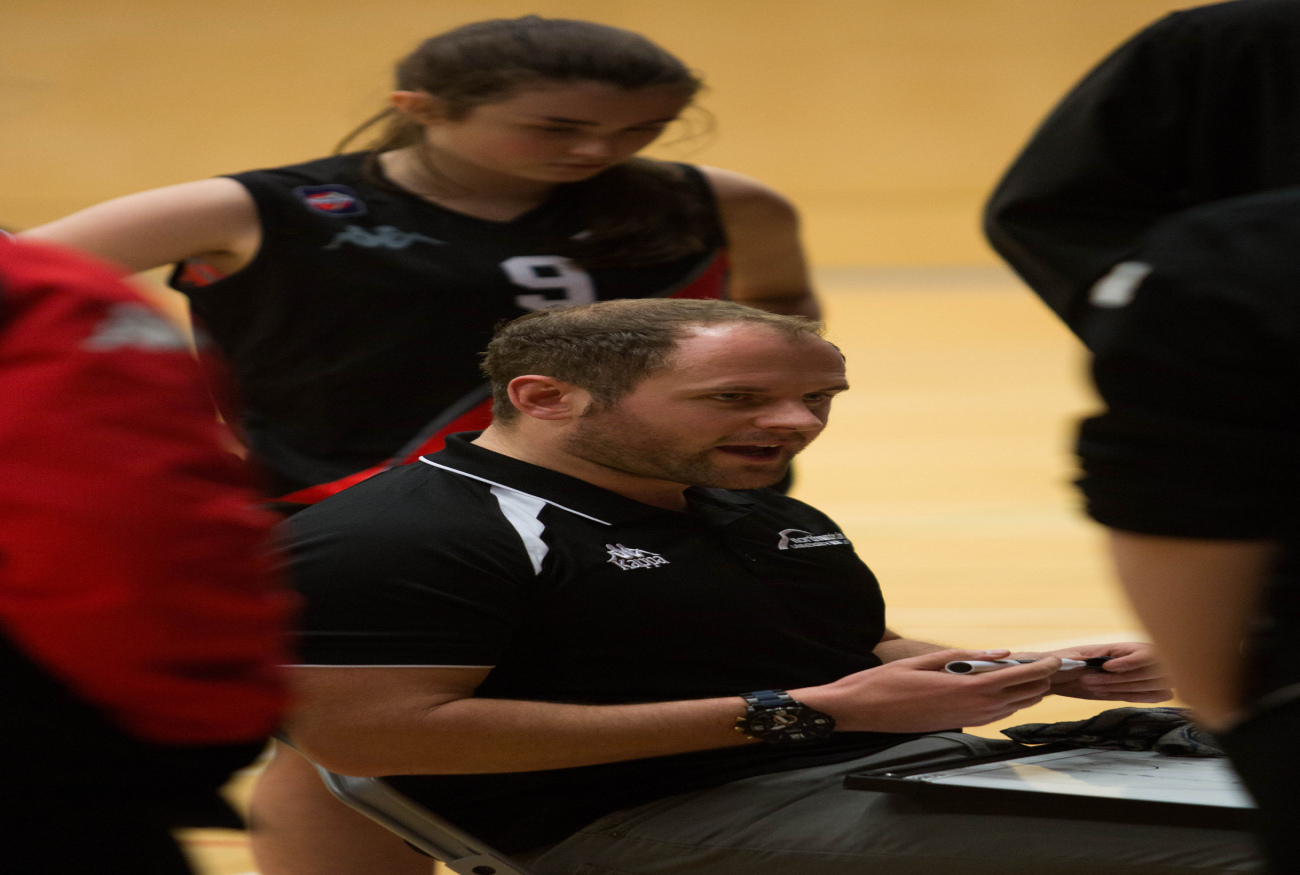 Chris Bunten has targeted a top two finish in the WBBL as he seeks to soften the blow of missing out on a cup final berth.
Team Northumbria head into the Christmas break still reeling from their failure to best border raiders Caledonia Pride in last weekend's BBL Cup semi-final.
However, Bunten remains convinced his roster has what it takes to lift a trophy this season and is now fully focused on a strong second half to a frustrating campaign.
"We will come back in January looking to push on and take the fight to our WBBL rivals," said TN's head coach.
"I'm not sure anyone will be able to catch Sevenoaks Suns at the top of the table but we're right in the mix in the race for second place.
"We are a talented team and we should be fighting for honours.
"Missing out on the cup final was a huge opportunity lost and I'm still looking for answers as to why that happened.
"It's come at a bad time - just before the extended break - but I will look at the video and try to work out what I did wrong as a coach.
"It's also important that the players take a degree of responsibility. Had we not allowed Pride to race into a first quarter lead then I'm confident would have claimed the win."
Only three points separated the teams come the final buzzer as the visitors clung on for a 66-63 win.
As the hosts clawed their way back into the game, a fourth quarter rally proved too little, too late for Bunten's side.
TN played catch up for the entire game after allowing Pride the freedom of Sport Central throughout a one-sided first period.
The hosts came into the clash as clear favourites after a league victory over Pride only two days before the semi-final.
However, TN's dream of making a showcase final was quickly shattered after the Edinburgh outfit raced out the blocks - leaving TN trailing by 13 come the end of the first quarter.
Despite the hosts looking close to a comeback on a number of occasions, Pride continued to keep their noses ahead after every quarter.
With three minutes remaining in the fourth period, TN found themselves trailing by just two points.
However, the final nail in the coffin came as Caledonia's Robyn Lewis sunk a three-point shot that was greeted by gasps from the stands as it became clear TN's cup run was over.
"I still haven't dared to look at the video and I just don't know why we didn't match them at the start," added Bunten.
"However, we can't look back. We've got to make sure we're competitive when the league starts again in January."