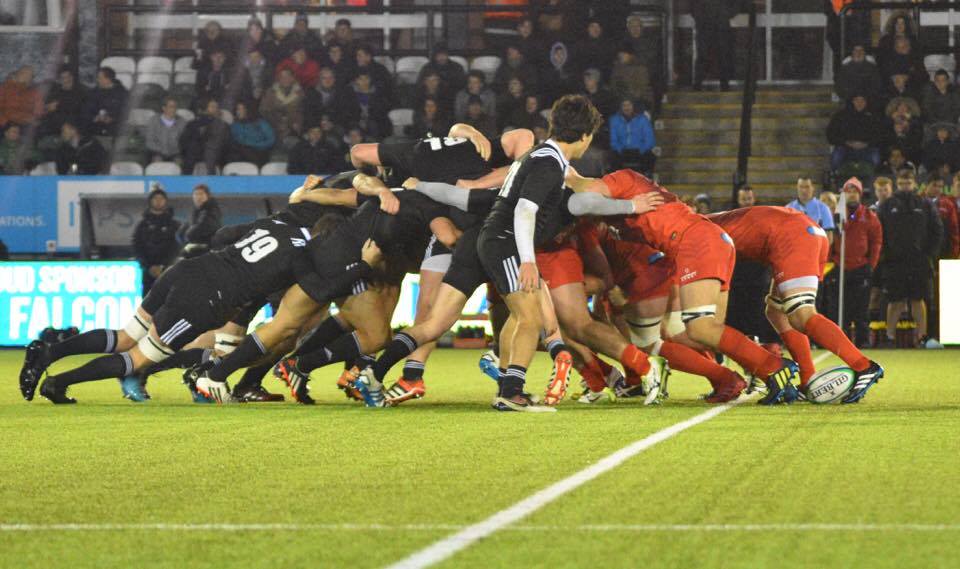 Northumbria University and Hartpury faced each other for the second time in three weeks with the improving hosts on a Kingston Park revenge mission.
Hartpury raced to a 67-6 win in the first clash between the two sides and Team Northumbria were keen to get something from last night's game.
"We're disappointed with the result as we feel like we should have got something from that," said TN head coach Darren Fearn.
"The first half was exceptional and tactically we did everything right."
TN took an 8-0 lead into the break – converting a well worked try on the back of some staunch defence against the unbeaten league leaders.
"Against Hartpury that is some achievement because they're a cracking team," added Fearn.
"The second half we fell off and got a bit tired and missed a couple of tackles.
"We made a couple of mistakes and teams in this league will score from that."
Despite the loss, TN made a statement in the first half. With strong attacks and resilience in defence, Northumbria fully deserved their advantage.
"Overall I'm proud of the lads," added Fearn.
"We've got to build on that and we've got to get better. We've got to do it for 80 minutes and beyond.
"If we can repeat that [first half] performance for 80 minutes, we'll be a force."
The TN camp have much to take from the game, with Fearn praising the whole team's efforts.
But he singled out his Number 10 who recently returned from injury. "Territory-wise, George Wacokecoke did very well," added TN's coach. "His organisation was very good considering he's just moved to ten.
"As a team it was up there with our best performances against a very good side.
"We've got to be consistent and really take it to Cardiff next Saturday.
"If we play the 80 minutes like we played our first half against Hartpury I'd like to think we'll get the result."
Cardiff defeated TN in the first round of the BUCS Super Rugby season but Fearn's side have shrugged off a slow start to show they mean business.
The game takes place at Kingston Park with a 6.30pm kick off. Hartpury host Leeds Beckett On Wednesday.