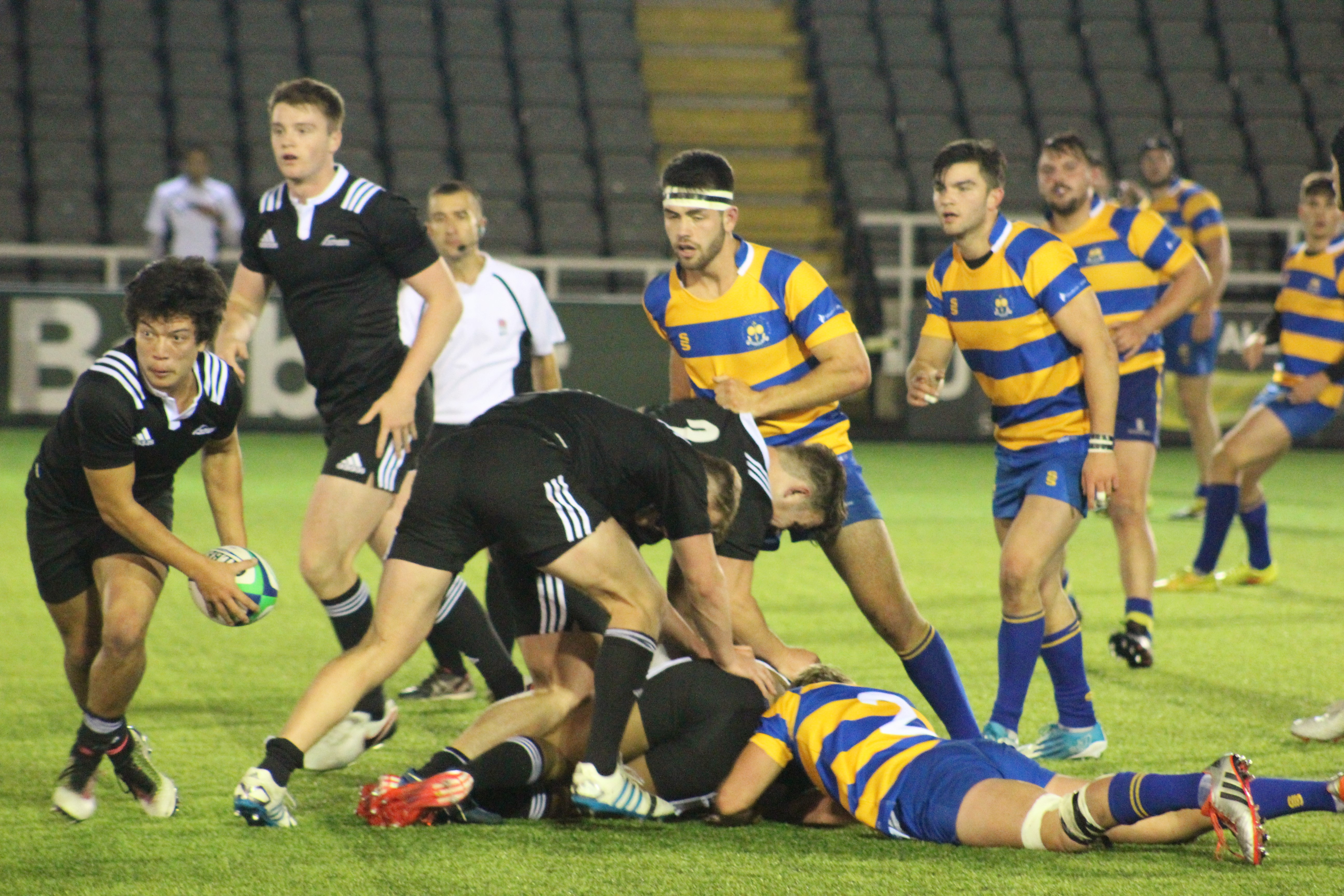 Northumbria University started brightly but struggled to maintain their momentum in a free-scoring first home fixture of the BUCS Super Rugby league.
The hosts battled to the final whistle before losing touch with Bath in a contest that ended 38-17 in favour of the visitors.
"We played in the right areas and we seemed to be making the right decisions," said TN's head coach Darren Fearn as he reflected on a convincing start that saw Northumbria bag a try in the first minute.
"We probably passed up a couple of chances but we took a couple as well. It was a very good start.
"Then we came under some pressure and Bath ran away with it in the end.
"Lack of concentration really let us down at a couple of pivotal moments.
"We made some daft decisions and we were very inaccurate in our own half.
"Be accurate, keep your discipline and play in the right areas was the message to the guys before kick-off. Bath did that and we didn't."
An Aedan Moloney try saw Northumbria open up a 10-0 lead much to the delight of the Kingston Park faithful after James Christie had touched down within 60 seconds.
But Bath roared back and led 19-10 at the break before pulling away from Fearn's men.
"We need to stay tighter than ever," added Northumbria's coach. "The games are coming thick and fast and they don't get any easier.
"The lads will be there and they'll try their hardest and we just need to keep going at it.
"We all know what we need to do and we've got to act to do it."
Northumbria have now lost both of their Super Rugby clashes and face a tough trip to Exeter next week.
"In 10 minute blocks we played well and in another 10 minutes we fell off," added TN Captain George Wacokecoke.
"Coming up against Exeter we'll put a full 80-minute game in against them because it's going to betough opposition.
"There's a lot to take out of the Bath game in spite of the result. But we've done a lot of talking. It's time to do the walking."