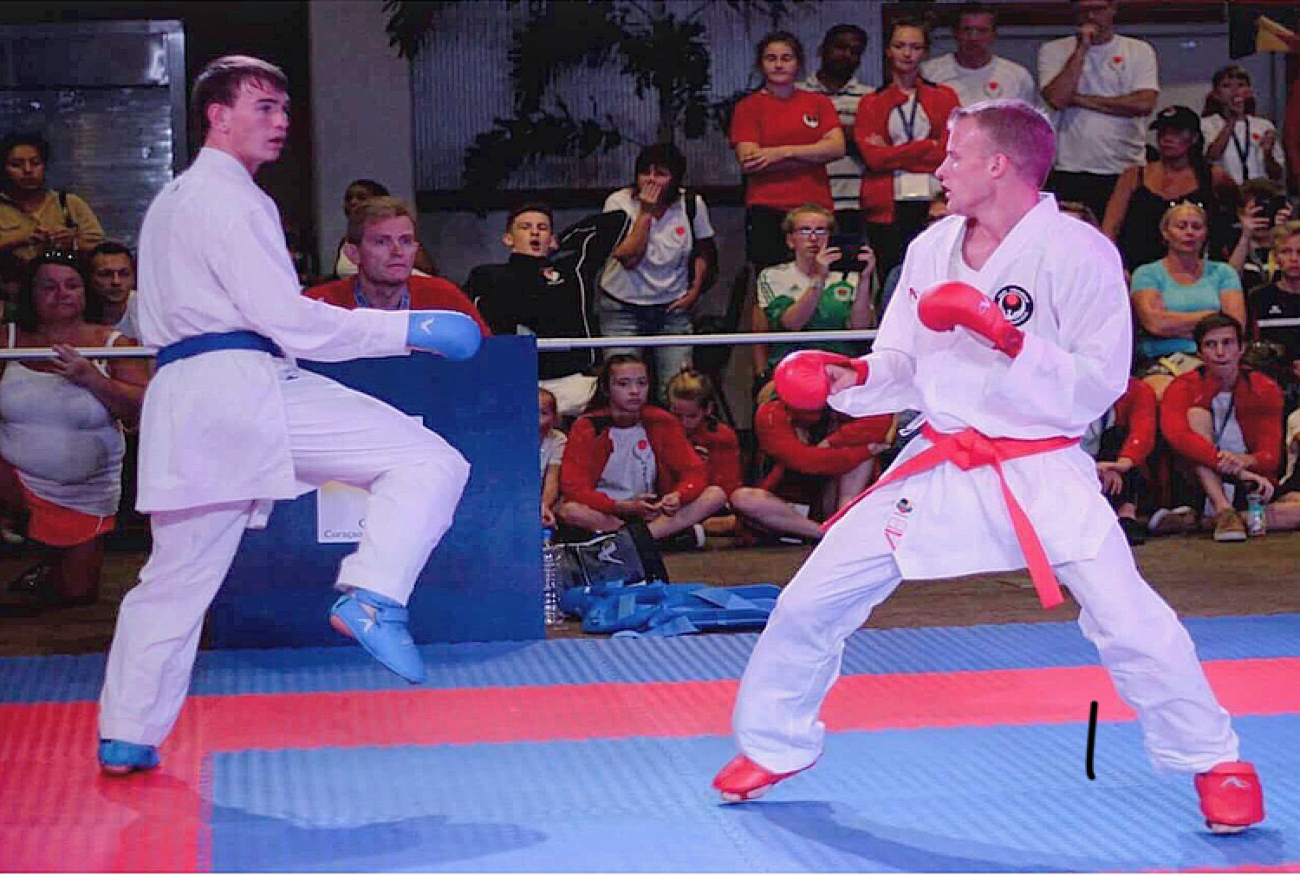 Tokyo 2020 hopeful Rory Kavanagh has set his sights on Olympic glory as he plots a three-year plan to make Japan.
The karate star and first year Applied Sport and Exercise Science student won a Northumbria Sport scholarship earlier this year.
And Kavanagh proved his potential after returning from this month's WIKF World Cup event on the Dutch island of Curaçao with a silver medal.
"With Karate now an Olympic sport, qualification for Tokyo 2020 is my main goal for the next three years," said the Irish international.
"I'm looking forward to creating plans and training with Northumbria Sport to achieve that goal.
"As a scholar I have access to a fantastic support network and I'll be working hard to make sure I put myself in the frame for Olympic selection."
Kavanagh competes in the senior male -67kg Kumite (free fighting) category and stunned rivals with his assured performance in Curaçao.
Northumbria University Sport's High Performance Talent Identification and Pathways Manager, Chris Bunten, said: "Rory is a very enthusiastic, talented and ambitious athlete and we're keen to see him realise his goals.
"We're excited to have him on our scholarship programme and I'm confident he'll continue to improve and enjoy more success.
"We're looking forward to seeing just how far he can go in the next three years."