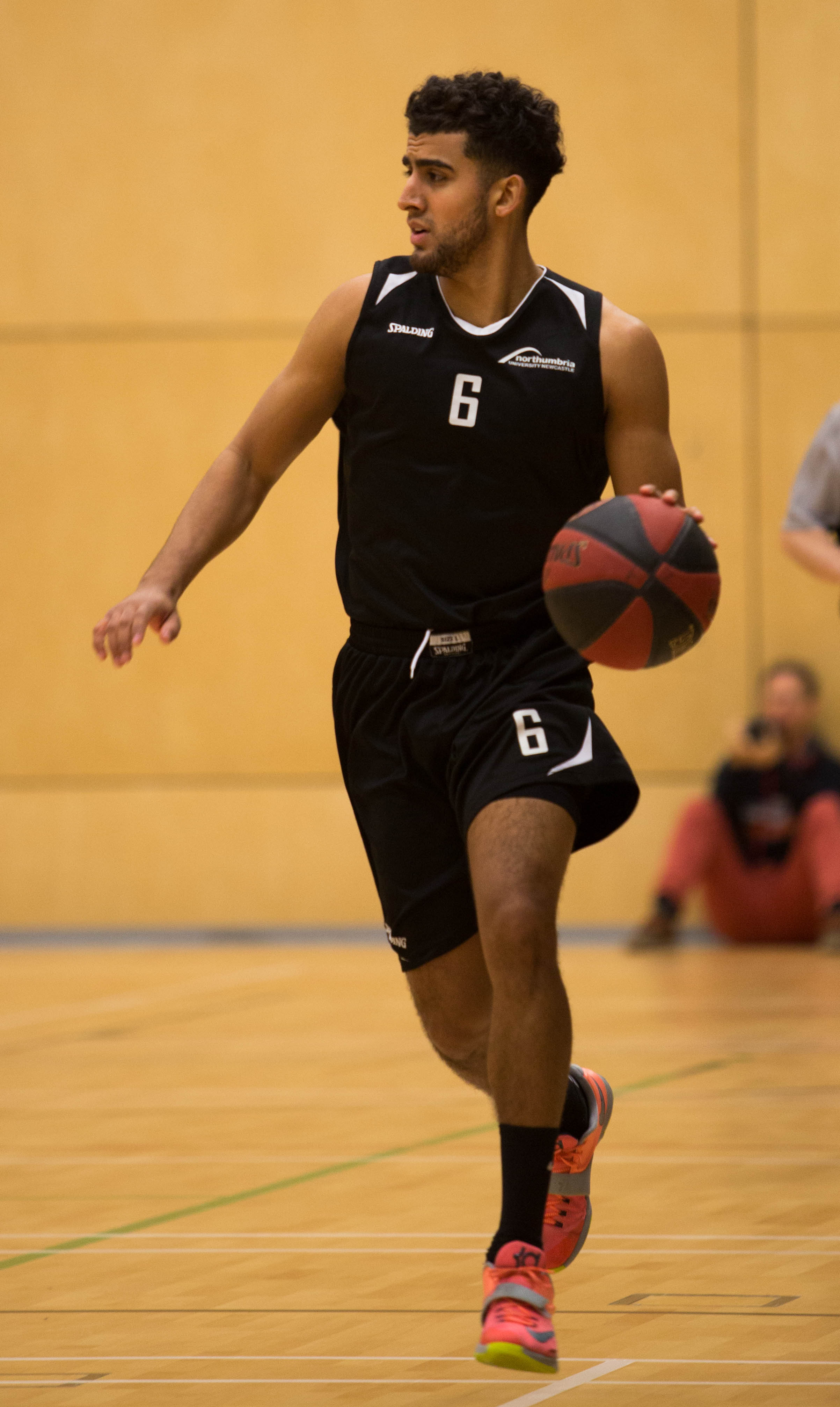 It was a classic case of after the Lord Mayor's show as National Cup winners Team Northumbria crashed to a rare league defeat at London Lituanica.
However, coach Marc Steutel is confident his Division One league leaders will bounce back from an overtime loss on the road.
And this weekend's homecourt double header - including a Stan Calvert Cup clash against city rivals Newcastle University - provides the perfect opportunity to do just that.
"It's the ideal opportunity to put a disappointing defeat behind us," said Steutel. "We host Lancashire Spinners on Saturday and then we're straight into the Stan Calvert Cup.
"I have a lot of respect for the job Ian Hewitt and his coaching team are doing at Newcastle and they're knocking on the door to get into Division One next season.
"They will see Sundays match as a chance to prove their top flight credentials and we have to ensure we're at the top of our game.
"There are plenty of connections within both rosters but it's good to develop an inter-city rivalry moving forward.
"As far as basketball is concerned it's fantastic that the sport's been chosen to launch the 2017 Stan Calvert Cup with back-to-back matches at Sport Central."
Former Newcastle Knights favourite Tayo Oyefusi will miss Sunday's showdown after picking up an injury earlier this month.
And the all-action swingman will be missed as TN go in search of the win double that will help erase the memory of a painful OT loss in London.
Hosts Lituanica looked to have sealed the victory at the end of normal time before Blayne Freckleton stepped up to sink three successive free throws with less than a second on the clock.
"We gave ourselves a chance to seal the win in overtime," added Steutel. "But we failed to convert our first offensive play of the addition period and they hit back-to-back threes in response.
"We couldn't come back from that and it was a long journey home.
"I honestly felt we'd prepared well for the game - I'd happily hold my hands up if I felt that wasn't the case.
"However, I thought the guys were given every chance to cope with the road trip and the opposition and for some reason they just lost their focus.
"There was a bit of a blame game being played on court - which I haven't seen all season - and there were several aspects of the performance that just weren't what we're about.
"It's disappointing to lose any game in overtime but it was the manner of the defeat that really upset me.
"I'll be looking for the right reaction this weekend and there's nothing to suggest I won't get it. This group of players have been excellent all season and I don't foresee one narrow defeat affecting the bigger picture."
TN host Lancashire Spinners from 4pm on Saturday and tip off against Newcastle University in the Stan Calvert launch event at Sport Central from 7pm. Northumbria University's women's firsts tackle their Newcastle counterparts from 5pm.