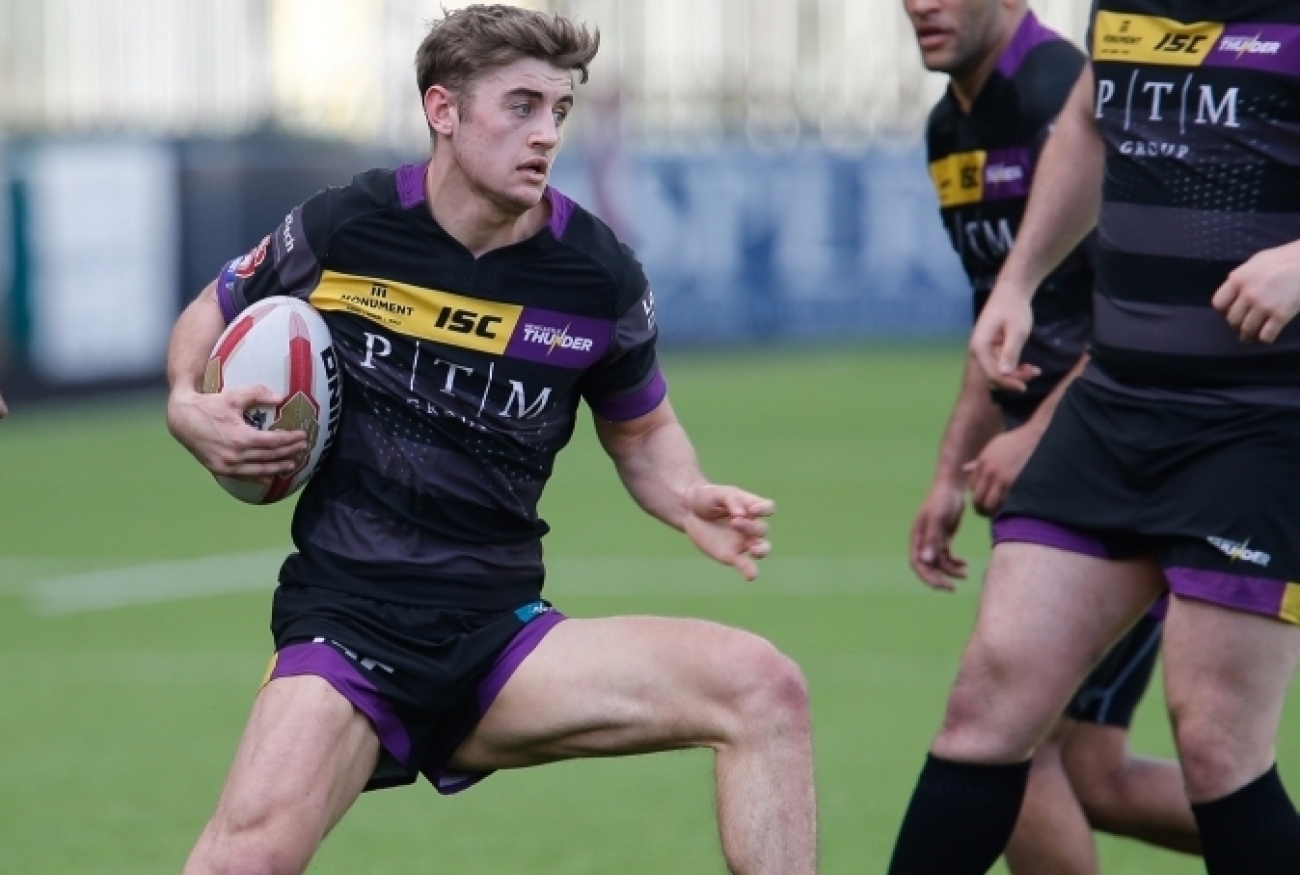 Jason Payne has paid tribute to Northumbria University alumnus Lewis Young as the gifted full back begins the latest chapter in his Rugby League career.
The Newcastle Thunder star graduated with a sports coaching degree this summer following four seasons with Northumbria.
And Young has been rewarded for a standout national league campaign by earning a nomination for Kingstone Press League One Young Player of the Year.
"Lewis is going to be a big miss to Northumbria Rugby League," admitted head coach Payne.
"In the last two years he's made a big impact with Newcastle Thunder and nobody was surprised when he was nominated for the league's Young Player of the Year award.
"He was pivotal to a great year for Northumbria and performed well for Thunder.
"Lewis got Man of the Match in the 2017 BUCS Championship final and won Man of the Series in the 9s event.
"He was part of the University's best ever season and has been a credit to Northumbria as a sports scholar. He's worked incredibly hard on and off the field - regularly scoring 20 tries a season and completing his degree course.
"We're all very excited to see where he goes from here but of course he leaves big boots to fill."
Young could look to Australia in a bid to develop his burgeoning skillset.
And Payne has no doubts that the talented youngster can go on and make his mark at a higher level.
"Lewis came to Northumbria four years ago and in that time he's carved apart student Rugby League," he added.
"When I look back we nearly missed out on Lewis - the two of us kept missing each other's calls but one day we caught up and straight away I knew he could be something special.
"He's a really talented kid and will go far."
Payne has lost a clutch of key players this summer but close-season recruitment has gone well.
And he is confident Northumbria will be well set to defend their BUCS title when the university sport season kicks off next month.
"We've lost a few players but we've just wrapped up a pre-season camp in Scarborough and I think we've recruited well," he added.
"We're in a transitional period but the success of last season means young Rugby League players are looking at Northumbria as a serious option.
"The stature and success of our programme and the university means we're in a better position than ever to recruit talented players.
"They look at lads like Lewis and realise it's the place to be."