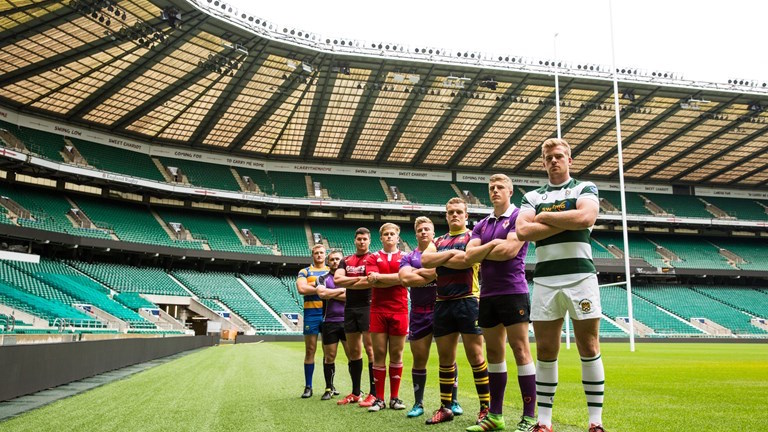 Northumbria University will continue to push for sixth place in the BUCS Super Rugby despite a minor setback against derby rivals Durham.
Head coach Darren Fearn admitted it was a frustrating performance and that his team were, perhaps, unlucky to lose 15-10.
"The game was there for the taking and we didn't take it, which is really disappointing," said Fearn.
"It's been the story of our season in a lot of the close games – in the middle of the field we don't make the right decisions.
"Instead of putting the opposition under pressure, we put ourselves under pressure and it's costing us games.
"We asked for energy and enthusiasm and that tempo that we play with and are known for. And we started like a house on fire.
"The lads were really up for it – our defence was outstanding which has been a strong point for us and that shows a lot of character.
"That obviously got us the win last week, but this week it just wasn't enough against a better team."
The score-line ensured Northumbria still picked up a point from the tie, which closes the gap to four points between them and sixth-placed Cardiff.
"We were winning and they scored a try and we probably had three or four opportunities to get a try ourselves, but we weren't clinical enough," added Fearn.
"It shows where we are at just now – we're disappointed to go to Durham and not get the win.
"As a group we know what we're capable of, but again it's another learning curve for us, and we know we need to be better in the middle of the field.
"There's lots to work on but the good thing is that we got a point last night which puts us four points behind Cardiff, with two games to try and finish sixth.
"If we do finish sixth that would be great – that's our target now, and there's still a lot to play for."
Northumbria face Leeds Beckett next Wednesday at Kingston Park.