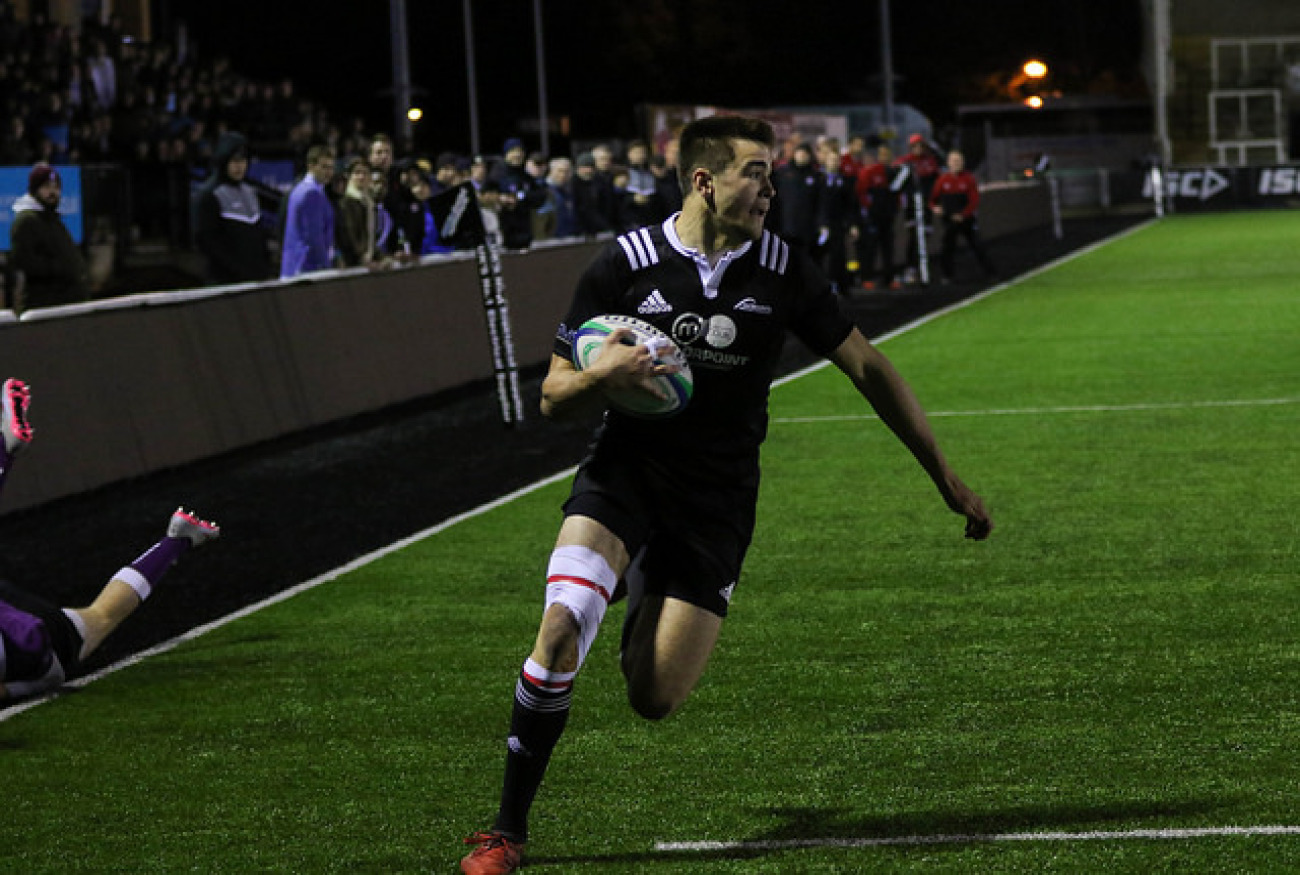 Northumbria University M1 Head of Rugby Union Darren Fearn has insisted that there will be a reaction from his side ahead of their BUCS Super Rugby derby day clash against Durham University.
Last time out, Northumbria battled their way back from a 22-0 deficit to defeat Nottingham Trent.
And while Northumbria managed to put 31 unanswered points past their East Midlands opponent, Fearn admitted that the visitors must be better prepared ahead of their trip to Durham.
"After the Trent game we've talked about consequences," said a determined Fearn ahead of tonight's live TV clash. "We've got two games left and we can't afford to have that dip in mindset.
"It's been a bit of a limited week but we had a good session on Monday.
"A lot of the guys here have aspirations to go on and become professionals so we have got to make sure that our mindset does not dip against Durham because at this stage of the season we can't afford it."
And Fearn also admitted that he was relishing the chance to taste victory on their rival's home turf.
"There's been a real buzz around the camp ahead of this fixture," he added.
"I know I'm certainly excited for this one.
"It's obviously important for us in terms of the standings but there's a lot more to this game than just that.
"It's a local derby, and I don't think Northumbria have won here for years so all the lads are really excited to get back out there.
"We know Durham are going to be a tough test for us because they've got some real quality players – so it should be an absolute cracker."
While a bonus point win for Northumbria could see them clinch a top two finish if other results go their way, Fearn was adamant that his side were paying no attention to the other fixtures.
"There's been no talk this week about a top two finish," added Fearn.
"We nearly slipped up against Nottingham and with so much to play for we can't afford to be concentrating on anything else.
"If we don't concentrate we'll end up going 22 points down – so we're just concentrating on we're doing ahead of what will be a really tough game."
Tonight's clash is live on FreeSports from 6.15pm – catch the action on Freeview (Channel 95), Sky (424), Freesat (252), TalkTalk TV (95), BT TV (95).