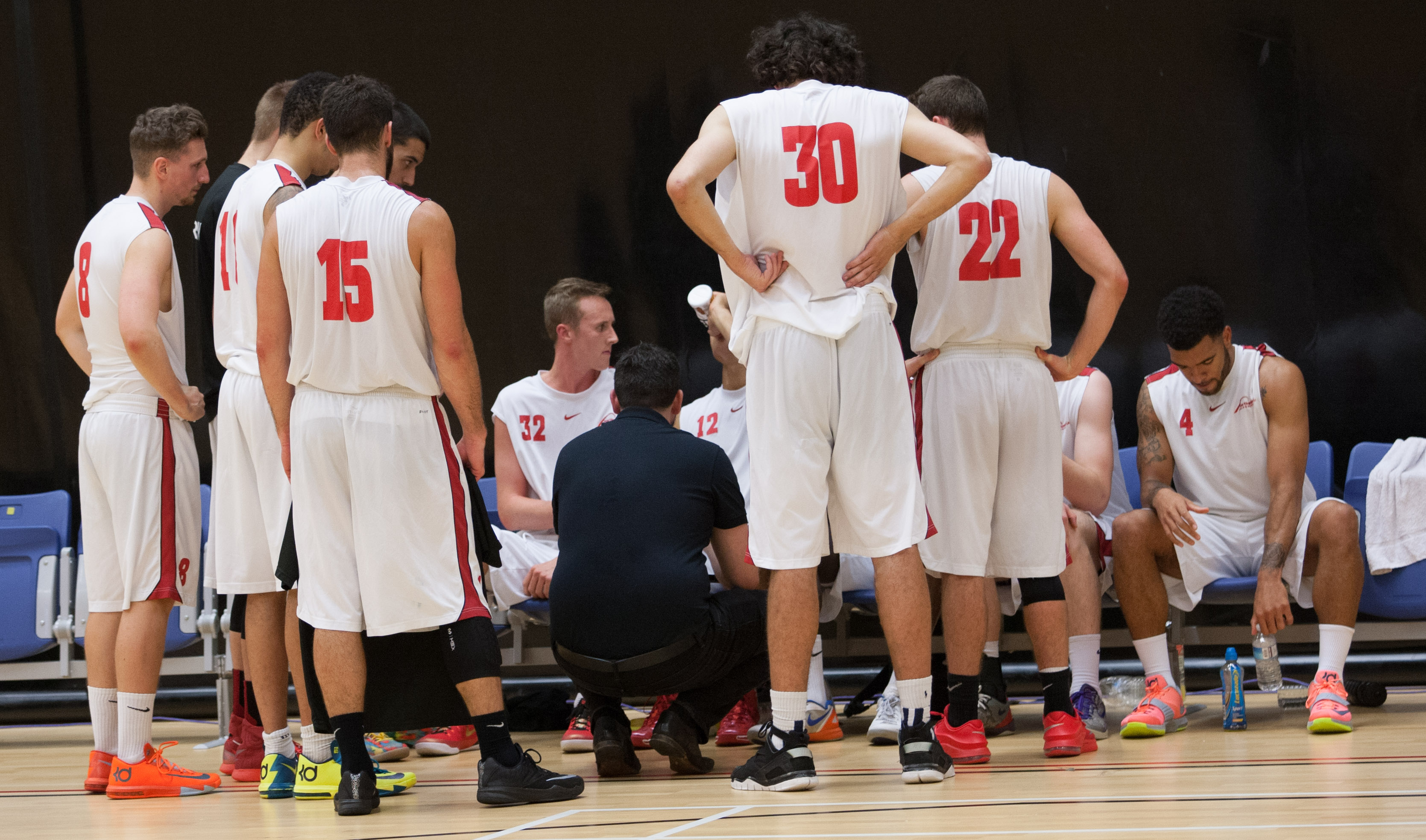 Team Northumbria can expect a tough examination of their title credentials next weekend when Division One big guns London Lituanica and Derby Trailblazers hit Tyneside.
Marc Steutel's men are in the middle of an energy-sapping run of five games in seven days.
But TN claimed two convincing wins this weekend to stay top of the table – and progress in the National Cup.
"Both London and Derby have had excellent starts to the season and I expect both of them to be in the mix this season," said Steutel.
"By the time we tackle Derby on Sunday we'll have played five games in seven days so staying fresh, alert and focused will be the challenge.
"Derby have a talented team that features the brother of Newcastle United skipper Jamaal Lascelles.
"Rema Lascelles has just graduated from a Division One school in America and he comes from a big basketball family. Dad Tim is a Derby legend.
"They've also got a guy called Josh Ward-Hibbert who gave up basketball to play tennis. But he's back shooting hoops and he's scoring freely right now.
"London are a typically tough Lithuanian-style ball club. They play a physical style of basketball and they're very well organised.
"We'll need to be at our best against both teams but the bonus is that we're at home twice."
TN made the most of home advantage with an 82-71 win against Leicester Warriors to stay top of Division One. And Steutel's men brushed aside derby rivals Tees Valley in the cup – crushing their local rivals 133-47 at Sport Central 24 hours later.
"I suppose I'm just glad to come out of the cup match with no injuries," said Steutel. "I'm just pleased we won and got it out of the way.
"The guys scored freely in the first half and Jack Preston finished with 34 overall after shooting the lights out in the first quarter.
"I was pleased to see Sam Ireland shoot so well. He shot 90% with 10/11 from the field and that will have built up his confidence.
"We went into the Tees Valley game as favourites and fully justified that status.
"The Leicester game was always going to be more difficult but we opened up a good lead at half-time and laid down the foundations for an important win.
"In the second half Leicester did a good job of disrupting the game but we knew that would happen.
"There were spells when we played as if we were hanging onto the lead rather than looking to extend it and that allowed the Warriors to go on a bit of a run in the fourth quarter.
"But overall I was pleased that we showed some professionalism to get the job done. It's still early days and we're improving every week."