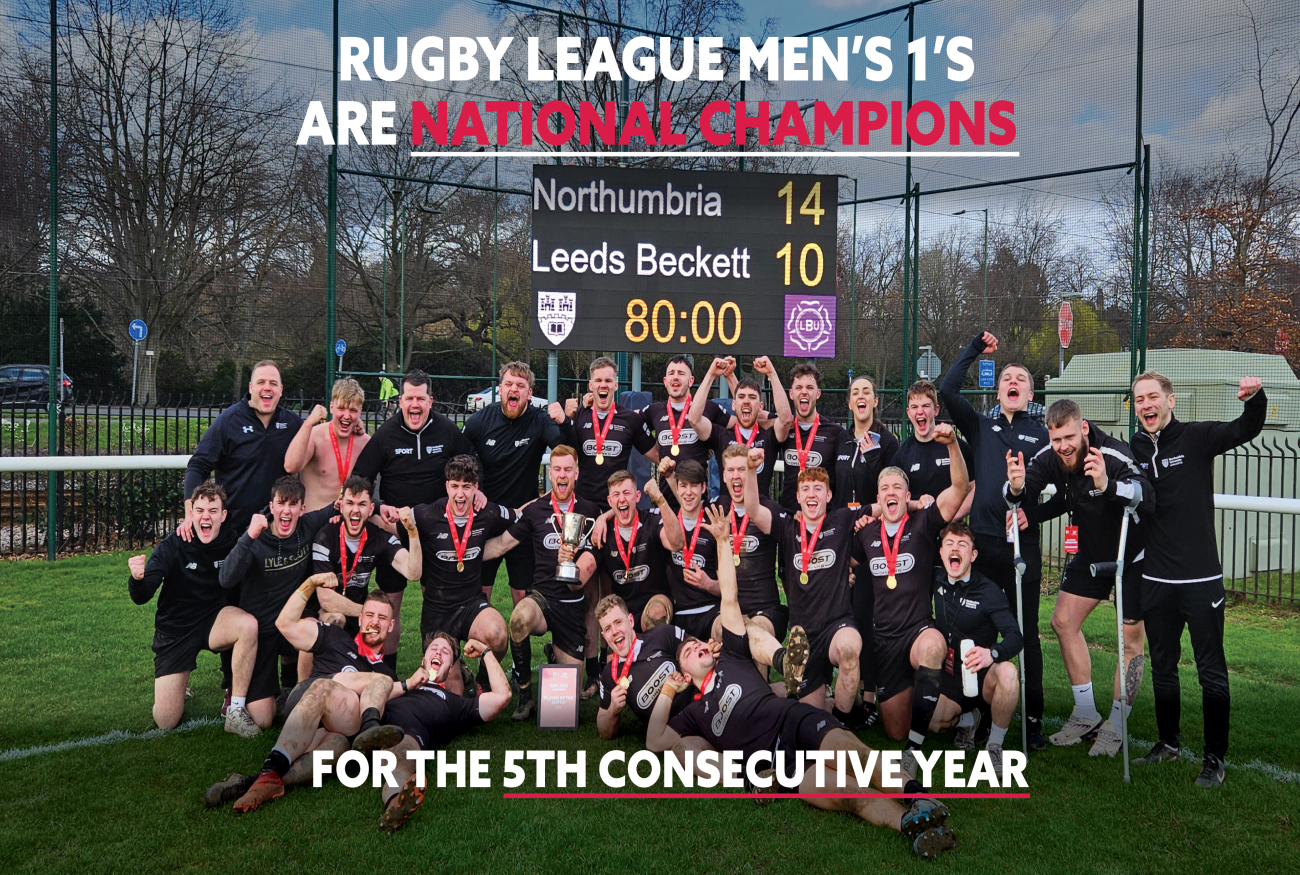 Our Rugby League Men's 1's team were victorious at the Big BUCS Wednesday tournament with, winning the National Championship title on 22 March.
After a nail-biting 80 minutes, Northumbria were crowned champions against Leeds Beckett with the full time score being 14-10.
Jason Payne, Rugby League's Lead Coach said: "This is the perfect way to end the season! Huge well done to the whole team for their hard work and dedication this year."
This isn't the first time the team has achieved the championship; they have been successful in five consecutive competitions, 2017, 2018, 2019 and 2022, with no tournaments taking place in 2020 and 2021 due to the Coronavirus pandemic.
A huge well done from everyone here at Northumbria Sport!