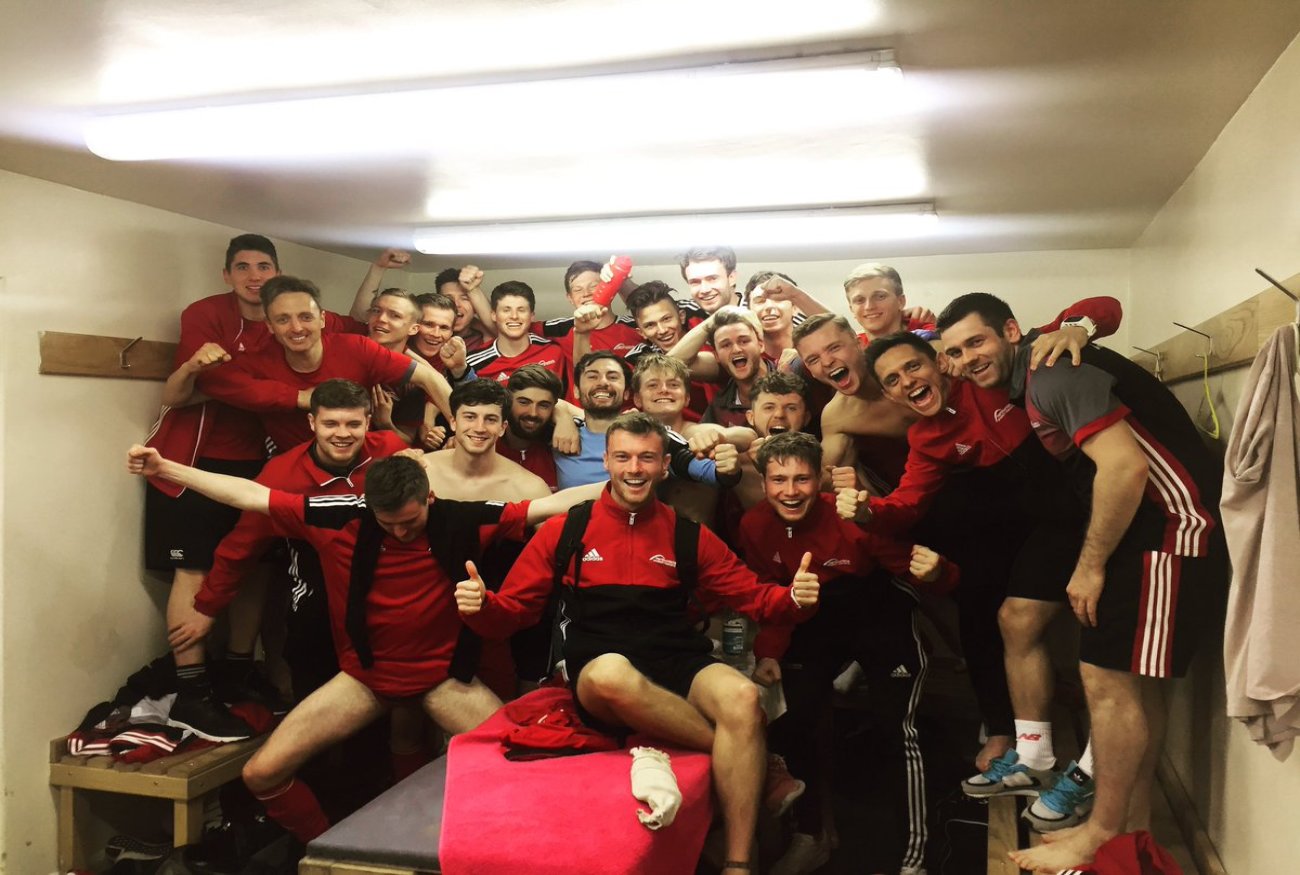 Team Northumbria's goalless draw at Billingham Town was enough to seal their promotion to the Northern League's top tier - with the trophy's destiny still in the balance.
After Stockton Town's 6-1 victory over Alnwick Town, today's results leave only three points between the title contenders ahead of next Saturday's meeting between the top two.
And TN coach Colin Stromsoy believes his team have rediscovered their defensive prowess at just the right time.
"We're delighted with the clean sheet," he said. "The performances during the last few weeks haven't been great.
"We had a really honest performance analysis last Monday and then we sorted the tactical game plan for Billingham.
"Today our defensive structure and strategy was outstanding. It's back to what it had been earlier in the season."
Despite denying the league's most prolific goal-getters in defence, Stromsoy's men found difficulty in creating their own chances going forward.
"The system Billingham Town played meant they were quite deep," he added. "If we weren't quick in the final third they had a lot of bodies to get in front of the ball and clear.
"Sometimes when you play a team like that it's difficult. We definitely weren't as good in the final third as we have been - that's partly because of the way they were set up.
"We needed to attack far more aggressively and we didn't do that.
"We should have scored and we had a couple of fantastic opportunities to score. But it wasn't to be - as much as we wanted the win."
Reflecting on TN's confirmed place in next season's Northern League Division One, Stromsoy had plenty of praise for his side.
"It's one the biggest sporting achievements for the university this year, without a doubt," Stromsoy added.
"We got the final of the BUCS National Championship and we were cruelly beaten - out of 482 teams we came second best in the country.
"Our sport is arguably the most competitive for Northumbria. And now we've been promoted from Division Two to Division One - it's a tremendous reflection on the lads."
Despite their promotion being confirmed in time for an impromptu Saturday night celebration, Stromsoy says the party is postponed until the trophy is engraved.
"We've been promoted - we can tick that box but now it's about Saturday," he added.
"We play Stockton having already been promoted so that takes away the edge away. And we've beaten Stockton at their place.
"It's the last performance at home. We need to be really positive and play forwards in order to get the win.
"We know we have to win and we'll do everything we can to get that. The focus won't be on the result, it will be on the performance.
"Ultimately, if we do get three points that will take us to the last game of the season."