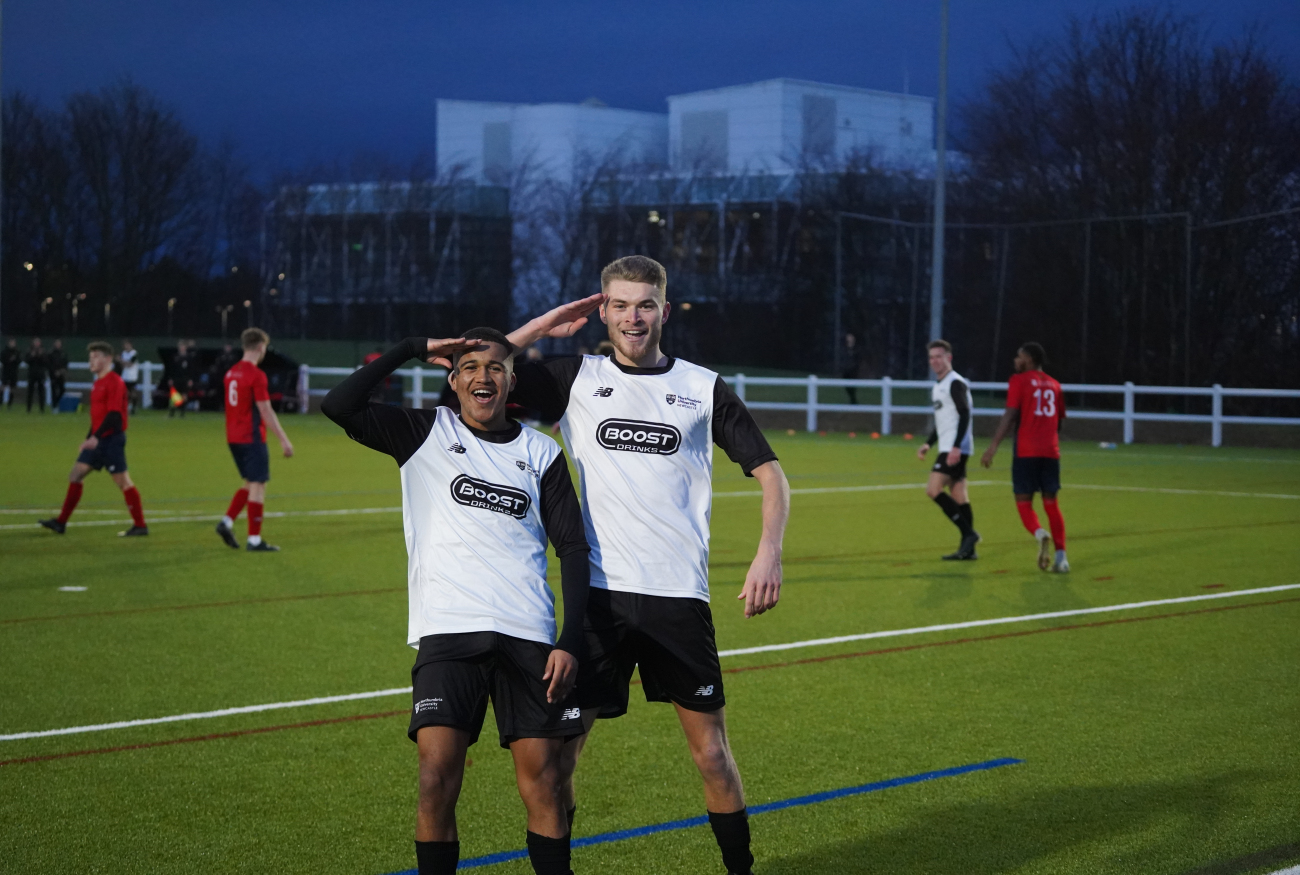 After four years of representing Northumbria as part of the university Football Club, sport scholar Aidan Rutledge takes his next big step in the game after recently signing a professional contract with Gateshead FC.
Sport Science and Coaching student, Aidan has been an integral part of the football club here at Northumbria throughout his four years of study. Progressing from the second team right through to representing the first team as a scholar for his last three years, he showed dedication on and off the field. He has also been a fundamental part of the club behind the scenes, taking on the role of President and Vice Captain in his final year and contributing to the club's growth.
Combining his studies with his football has been something Aidan has found extremely important throughout his time at university, and being given this opportunity to progress into the professional game has shown him the value he has gained from his university experience. He appreciates the support he has had around him to help him get to where he is today:
"I have learned a lot over this time and made many many amazing friends, if it wasn't for football at Northumbria I would have really struggled with uni but having the lads and the support around me has made the university a much more enjoyable place."
Aidan has not only shown his skills on the football pitch, but his peers at the university have also acknowledged his importance as an individual by voting for him as 'Sports Personality of the Year' at this year's Sports Ball. And although he is sad to see his time here come to an end, this award was a great way to finish and wrap up his time here nicely. He knows this next step with Gateshead FC is something he can't wait to get stuck into!
"I am very sad to say goodbye to everyone at Northumbria but I couldn't have dreamt of a better way to finish it all off."
Being born and bred in Gateshead, and watching the team on a weekend when he was growing up, being able to represent them himself is something he should be extremely proud of. We can't wait to see where Aidan's football career takes him in the future and wish him the best of luck in this next step. Best of luck Aidan!