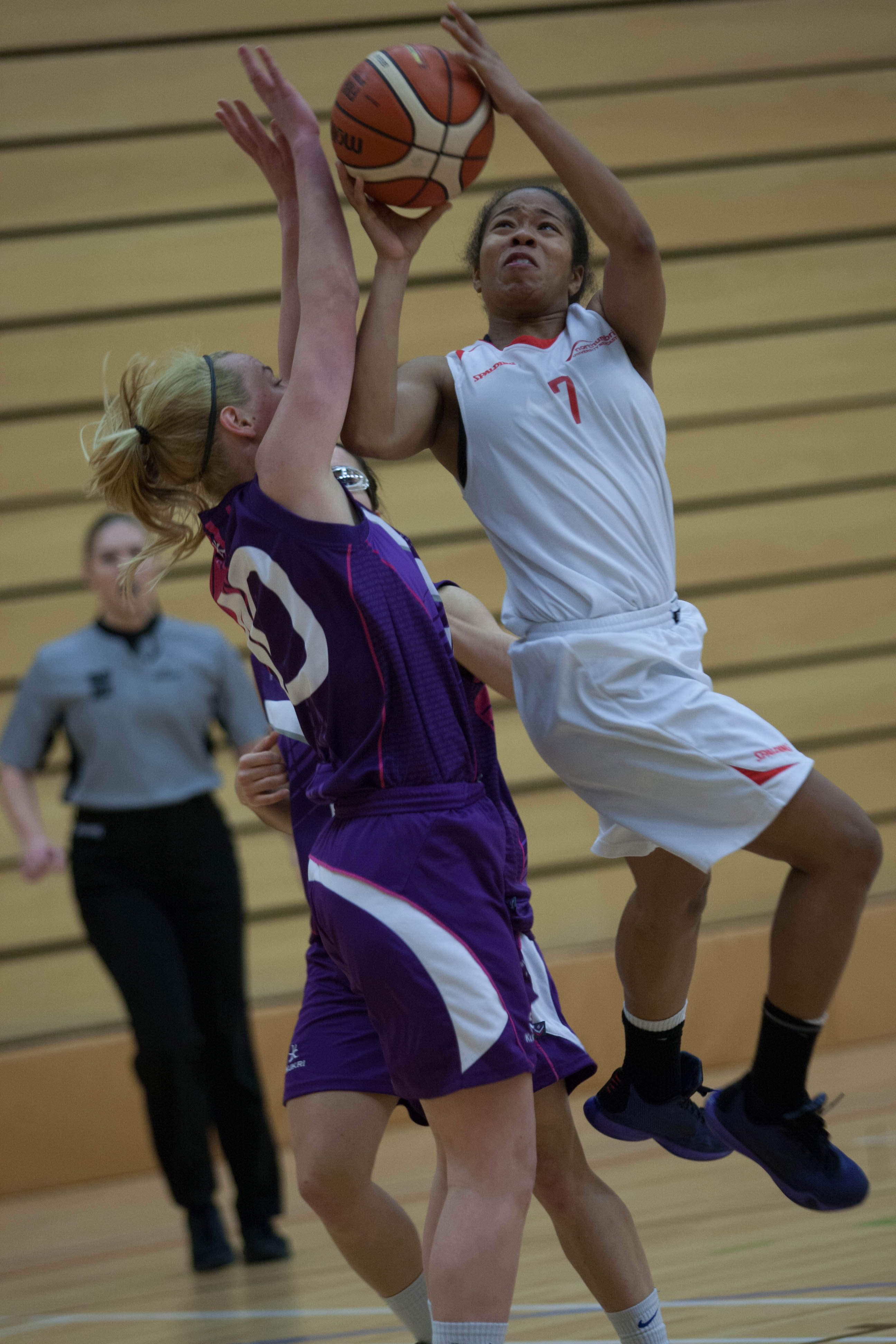 Proud Chris Bunten has praised the incredible progress made by star guard Nicolette Fong Lyew Quee after the Team Northumbria playmaker was named in the latest GB senior squad.
A 23-strong party has been selected ahead of the Eurobasket qualifiers against Italy and Albania next month.
And Bunten believes a combination of Fong Lyew Quee's work ethic and the support she has received from Northumbria University's backroom staff has propelled the Sport Central favourite into the international reckoning.
"It really shows how far she has come as a player compared to when she first came here two years ago," said TN's playcaller.
"The support Nic has had from everyone at the University has helped her reach this point in her career.
"But of course she deserves all of the credit for playing with professionalism and representing Northumbria in the right way.
"I think this is great for her and for us as a basketball programme. Everyone at Northumbria will be keeping their fingers crossed that she makes the final squad for the games in Italy and Albania.
Only victory in Lucca on November 19 will sustain GB's chances of qualification with the group winners and six of the nine group runners-up sure of making it to next June's finals in the Czech Republic.
Eleven of the 12 on the roster from February's impressive come-from-behind win over Montenegro in Manchester are included alongside Fong Lyew Quee.
Captain Stef Collins leads the squad which includes Jo Leedham (Bourges, FRA), Temi Fagbenle (Minnesota Lynx, WNBA), Ella Clark (PF Umbertide, ITA) and former TN favourite Chantelle Handy (Piestanske Cajky, Slovakia).
They are joined by three Spanish-based players - Azania Stewart, Rachael Vanderwal and Eilidh Simpson. And another former TN star – Dominique Allen – is included in coach Chema Buceta's provisional squad.
Fong Lyew Quee aside, the WBBL is well represented: Leicester Riders have four players, with three from both Barking Abbey and Manchester Mystics. Oaklands College's Kyla Nelson and Sevenoaks Suns' Gabby Nikininaite are among those named.
The group will meet for camp on November 13 prior to travelling to Italy.
GREAT BRITAIN SQUAD FOR EUROBASKET WOMEN QUALIFIERS
Dominique ALLEN
Rheanne BAILEY
Stef COLLINS
Ella CLARK
Mollie CAMPBELL
Temi FAGBENLE
Christina GASKIN
Nicolette FONG LYEW QUEE
Georgia GAYLE
Chantelle HANDY
Deanne HAYWARD
Abigail JOHNSON
Georgia JONES
Jo LEEDHAM
Erin McGARRACHAN
Helen NAYLOR
Kyla NELSON
Gabby NIKITINAITE
Eilidh SIMPSON
Azania STEWART
Jamila THOMPSON
Rachael VANDERWAL
Savannah WILKINSON