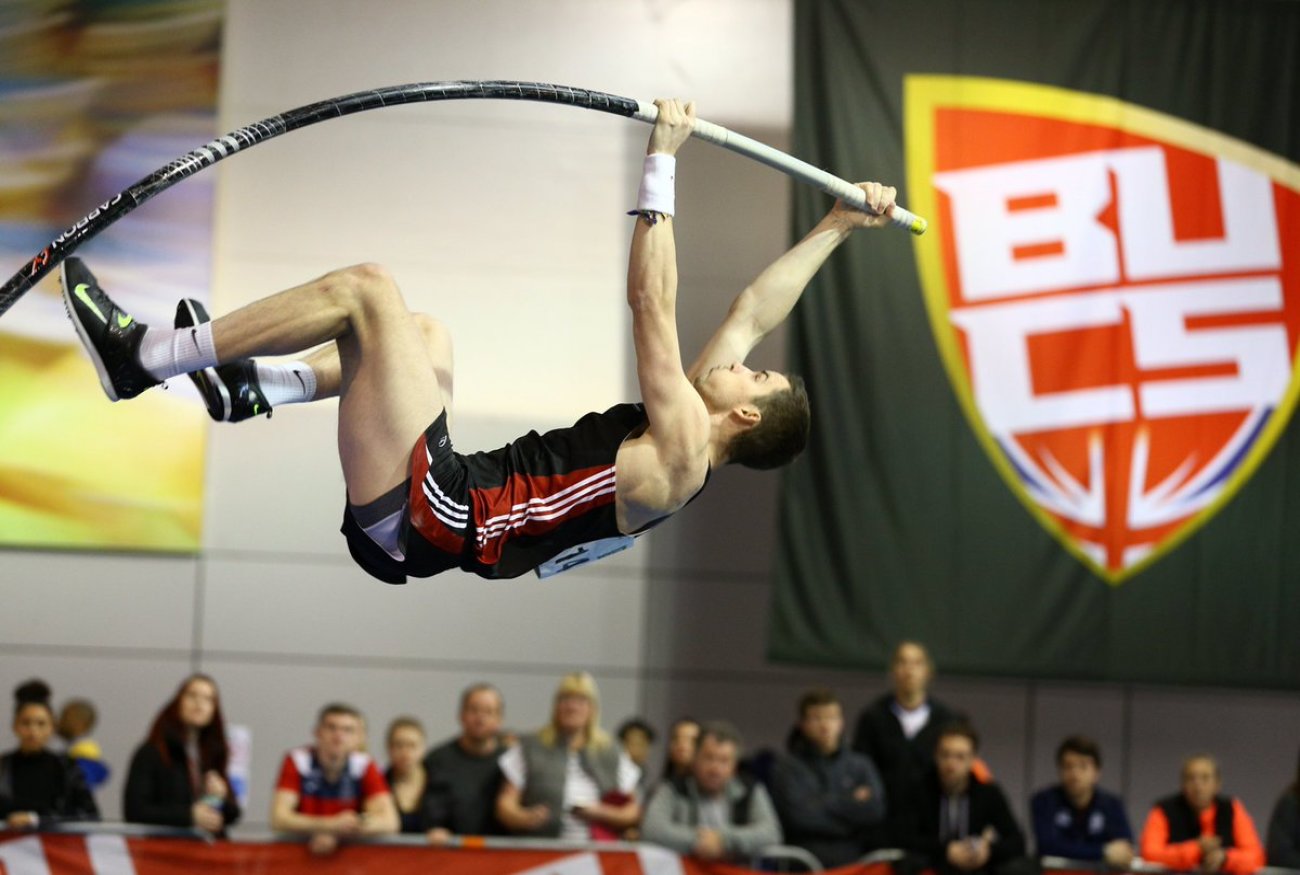 Northumbria University's Charlie Myers leapt to within five centimetres of the 2018 European Championship pole vaulting qualifying standard with one of the biggest wins of his career.
The Sport and Exercise Science student stunned his rivals at Vault Cardiff 2018 as he stretched to an incredible 5m50cm in the Welsh capital.
Myers' mark puts him 16th on the all-time UK vaulting list.
And the Teessider is aiming to meet the Euro qualifying standard when he takes on the cream of UK vaulting at the 2018 British Indoor Championships next month.
"Charlie is improving all the time and his Vault Cardiff victory lays down a marker for the indoor season," said Northumbria's head of strength and conditioning, Nick Ridgeon.
"He is a committed and talented athlete and I'm confident he'll continue to get better and better in 2018."
Myers' eye-catching win followed hot on the heels of his second-placed finish in the senior competition at the Northern Athletics Indoor Championships.
The TASS-supported vaulter posted 5m30cm in Sheffield to claim the runners-up spot in his first major competition of 2018.
Fellow Northumbria students Jason Nicholson and Jack Roach also delivered impressive results in the Steel City during a weekend of intense competition.
Nicholson claimed gold (7.90secs) in the Under 20 60m hurdles as he continues to close in on the 110m hurdles at this summer's Under 20 World Championships.
And Roach claimed senior gold in the long jump with a leap of 7m41cm. The victory guaranteed a spot in the England team selected to compete at the Vienna International indoor meeting later this month.
"These are exciting times for athletics at Northumbria," added Ridgeon. "It's great to see these athletes gain some reward for all of the hours they put in."