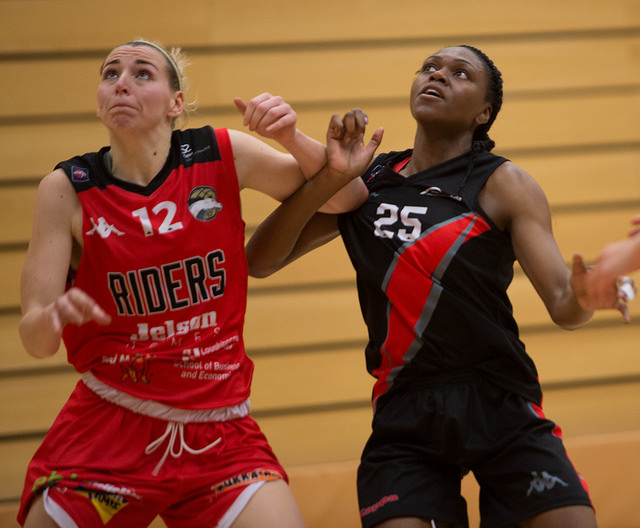 Team Northumbria returned with a vengeance after their much-needed Christmas break - routing Leicester Riders 73-53.
The margin of victory represented a massive turnaround in TN's performance following defeat to the East Midlanders in their final fixture before the festive break.
Head coach Chris Bunten pinned the outstanding play down to the recovery of key players and the togetherness at the heart of a roster rocked by injuries and changes to personnel.
"We had a bit of disruption prior to this game," said TN's playcaller. "We had a lot of injuries, people missing, a few off-court issues that we had to deal with and one of our players leaving the club to join a Spanish team.
"But the team that's left behind are a group that want to work for each other and work together.
"Our combined effort and commitment has got strong as hell over the last week of training and the girls exemplified that in the game."
Bunten insisted it was TN's team basketball that underpinned the victory - albeit led by his three first choice guards.
"All eight girls played phenomenally and everyone did their job but we were led by our three guards - Nicolette (Fong Lyew Quee), Ali (Gorrell) and Chloe (Bully).
"In training we need to work on our zone offence - we weren't great with that but what the girls did do well was share the ball.
"We need to review our play, see what we could improve and then get the ball rolling for next week when we play Sheffield in the league. They're normally one of the top teams and I don't imagine it will be easy down there."
TN tackle fierce rivals Sheffield at 4.30pm on Saturday.
Lottie Steele