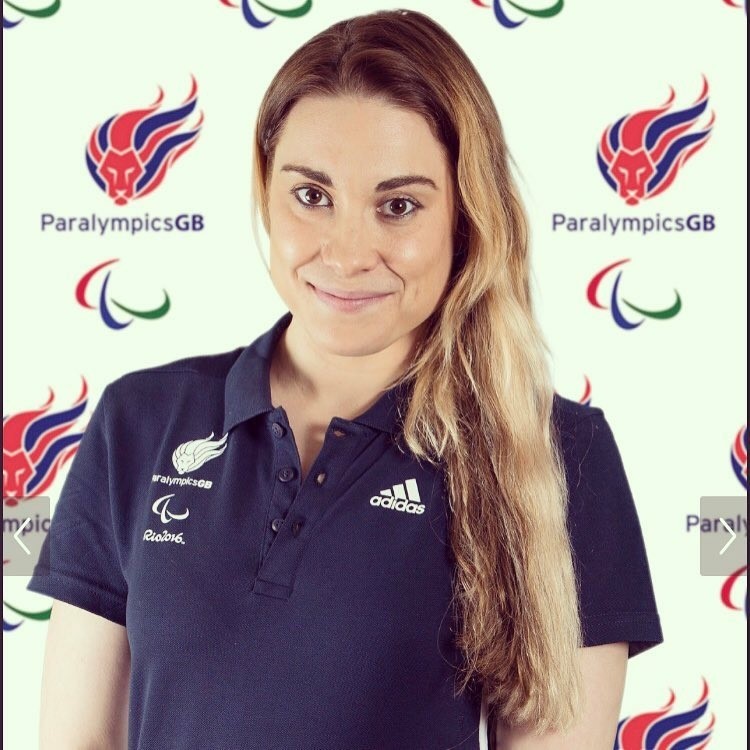 Northumbria University is going Brazil nuts as a quartet of students go for gold at Rio's Paralympics this month.
Four Sport Central-based swimmers have their eyes on the big prize after jetting out to South America.
And success in the pool would cap an incredible 2016 for Louise Graham's Northumbria squad as they continue to make a splash on the national and international stage.
Harriett Lee (pictured), Claire Cashmore and Andrew Mullen – who joins the university as an undergraduate this month – will represent Team GB in Rio.
And Japanese flier Taka Suzuki will be bidding to get the ball rolling for his home country ahead of the 2020 Paralympics in Tokyo.
The 2008 Olympic gold medallist and former World Champion said: "I'm getting very excited now. It feels as if I've been waiting for this for the last four years and now I'm finally ready to go.
"It was inspiring the watch so many world class swimmers perform so well in Rio last month.
"I had a practice run in July and I've just completed a training camp with the Japanese squad in Canada. I'm very confident. As confident as I could be. It was a very successful camp and the squad will arrive in Rio in the right shape and, more importantly, in the same time zone.
"I'm really hoping that the Japanese public will get behind us ahead of Tokyo 2020. I'm an ambassador for the 2020 Paralympics – I don't know if I'll swim there but I'll be playing a key role. In that respect Rio is hugely important for me. It's the start of the road to Japan in four years' time. Personally – and for Paralympic swimming in general – it's massive."
Suzuki, Lee, and Mullen all have medal chances on day one – next Thursday – with Northumbria swimmers bidding to make finals on eight of the 10 days of swimming competition.
Cashmore is combining a Leadership and Management Masters degree at Northumbria with a 12th season of international swimming and added: "For me it's about going to Rio and following a process and being the best that I can possibly be.
"In the past I've become fixated on winning the gold but you can't determine the medal before you get there. As I've become older and more experienced I've realised it just doesn't make sense to put that kind of pressure on yourself. If I can race the best race that I could race then I have to be happy with that.
"Being the best that I can be is my mantra now. I've been competing for Great Britain for 12 years now - I've seen and done it all.
"As soon as the Rio Olympics started and I was watching all of the action from the pool it hit home: this is real. I found myself getting emotionally involved from the first minute and I lived, ate and breathed the Olympics for two weeks. I just love it. It's so exciting to think I'll be competing in a few days."
Cashmore was persuaded to go for gold in Rio by Northumbria's head of swimming Graham and has since encouraged fellow swimmers to check out the university's academic and sporting package.
"I worked with Louise in 2012 and it's been great to work with her at Northumbria," she added. "The support I get from the University as a swimmer and a student is invaluable. There aren't many universities out there that can offer the same level of dual support."
It was Cashmore and Lee who persuaded Mullen to join Graham's talent-stacked roster earlier this year and the Manchester-based student will begin his distance-learning degree when he returns from Rio.
"I had been discussing University options with some of the other GB swimmers and both Harriet and Claire suggested I get in touch with Louise and look at Northumbria," he added. "They both had nothing but good things to say about the academic support and standard of the swimming programme so it was a no-brainer in the end.
"I have specific targets in mind for Rio – the main thing for me is to deliver some lifetime bests under the greatest pressure. The medals will take care of themselves. I can only do my best. As for the competition it's difficult to know who will turn up on the day. There will be swimmers from further afield who I've never competed against as well as a few familiar faces. Somebody could spring a surprise."