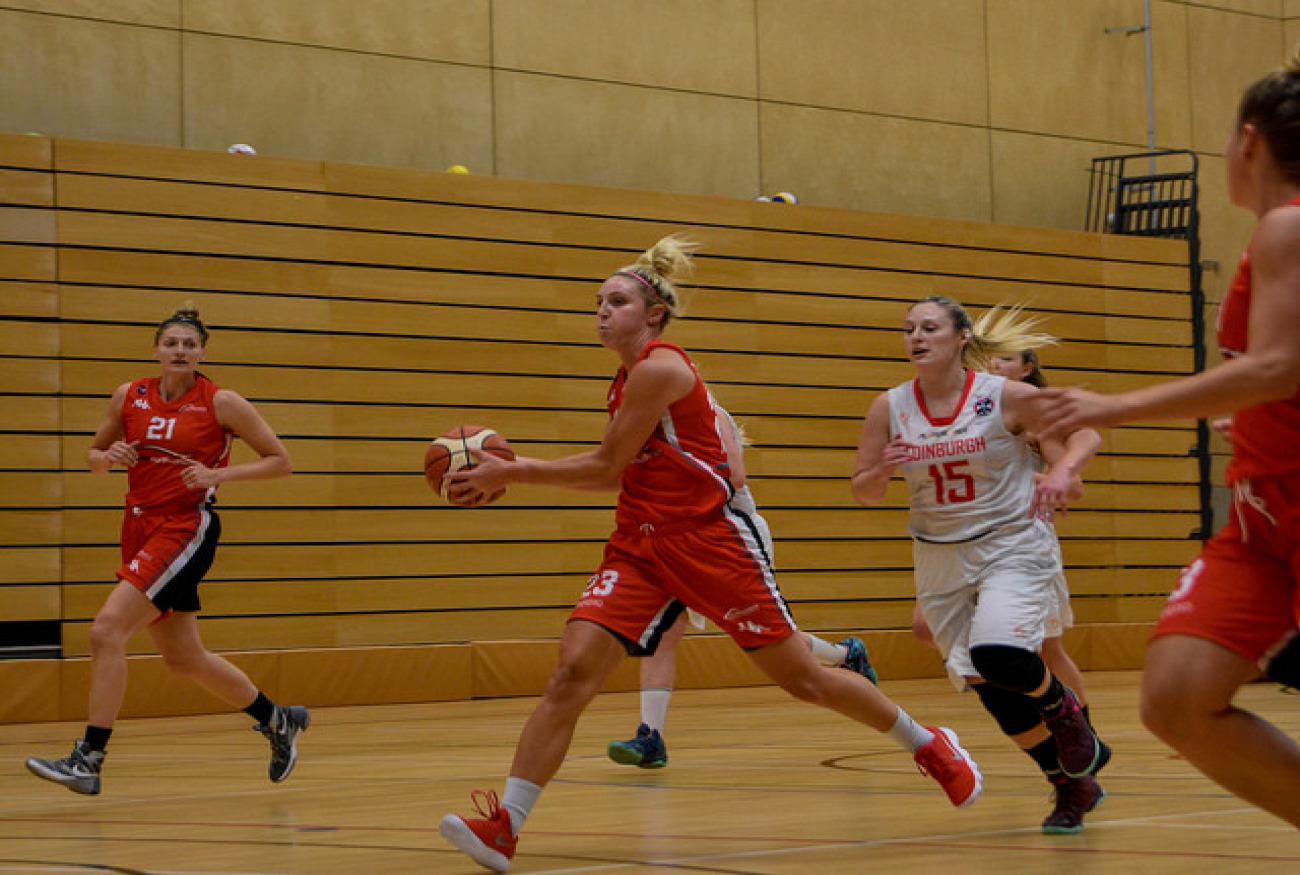 Proud coach Chris Bunten paid tribute to his injury-stricken Team Northumbria after the Tynesiders pulled off a shock win against Caledonia Pride.
TN travelled north of the border with the bare bones of a squad - drafting in second team rookies to contest what was always going to be a tough clash.
And the visitors pulled off a remarkable 63-62 win with league MVP candidate Alison Gorrell finishing the game with an injury after bagging a double double of 22 points and 11 rebounds.
"For Northumbria to beat a whole nation is phenomenal," said Bunten, who was only able to take six players to Edinburgh.
"I was a bit disappointed with Caledonia for choosing not to reschedule the game - I think in their heads they thought they could get an easy win.
"But for TN players who have never played at WBBL level before to give it their all for 20-30 minutes and execute the game plan was fantastic."
Gorrell picked up an injury before the final buzzer and was sitting out the game before foul trouble meant she was forced to return.
It was a gamble that paid off in the short term as TN closed out an eighth straight WBBL win on the back of the American's 11th rebound at the death.
However, Gorrell will miss this weekend's clash against Sheffield Hatters - joining Bunten's mounting injury list.
"After the performance at the weekend we are just looking forward to the playoffs and getting everybody healthy because we know we can beat anyone on our day" added Bunten.
TN now sit third in the WBBL Championship and will be looking confidently towards Saturday's clash with mid-table Sheffield Hatters.
"Sheffield are one of the best teams in the country and have been for years." added Bunten.
"Without Alison [Gorrell] it makes it tougher but we will have Kalina [Axetievas] and others back.
"It still makes it a very tough game and without Hannah [Shaw] we are losing a lot of height against probably one of the tallest teams in the league."
Alongside undefeated leaders Sevenoaks, TN are the WBBL's form team.
"I don't think anyone is going to catch Sevenoaks," added Bunten.
"[Second placed] Leicester, I think, could be caught and I think they will drop some games.
"However, our goal at the moment is to get as fit as possible and finish as high up the table as we can.
"Whether we finish third or eighth we don't really care – just as long as we finish in that playoff bracket."
Saturday's game at Sheffield Hatters tips off at 4pm.