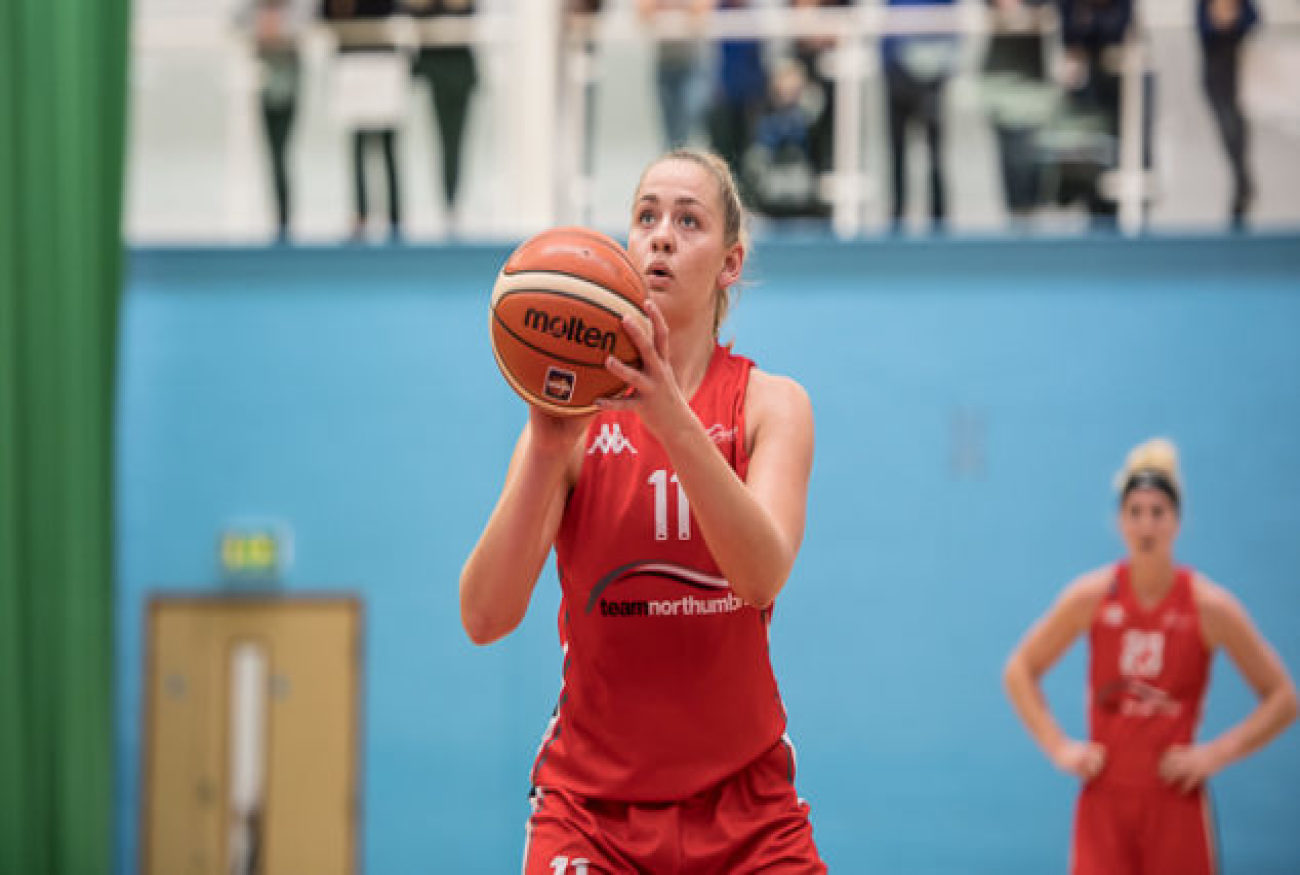 Chris Bunten is feeling confident going into the WBBL playoffs despite a narrow loss for Team Northumbria at Nottingham Wildcats.
The TN coach saw the East Midlands fixture as an opportunity to prepare for an inevitable quarter-final playoff match against third-placed Sheffield Hatters.
And that showdown will take place in South Yorkshire next weekend with a place in the Final Fours at stake.
"The performance was a million times better than the previous week's defeat to the bottom of the table London Lions," said Bunten, following a 78-73 defeat against the Wildcats.
"We played great but we just had too many turnovers. I think we had 19 turnovers in the game from which Nottingham scored 20 points.
"We could have managed to bring the game back but for some careless mistakes that lead to really easy baskets for them.
"To be honest, we've had a pretty turbulent season. But the playoffs start next week and a performance like that against a top team like Nottingham is a massive positive.
"I'm very happy with the majority of the performance but we just need to tighten a few things up.
"I said before the game that we were going to use it as a training game for next week, meaning the result was never that relevant.
"We used a lot of stuff against Nottingham that we're going to take into the game against Sheffield Hatters and we did it well.
"We're confident going into the playoffs. We know that we can beat anyone on our day and I think we'vebeaten almost every team in the league already –so we know we can do it.
"We just need to be that little bit more consistent. It's going to be really hard besting Sheffield at their own place and it's a tough ask. But we did it last season and we can do it again."
With the WBBL regular season now over, TN finished in sixth place with nine wins, 11 losses and 18 points.
But a trip to Sheffield holds no fear for the 2016 Playoff champions with Bunten's roster reaching peak fitness at just the right time.