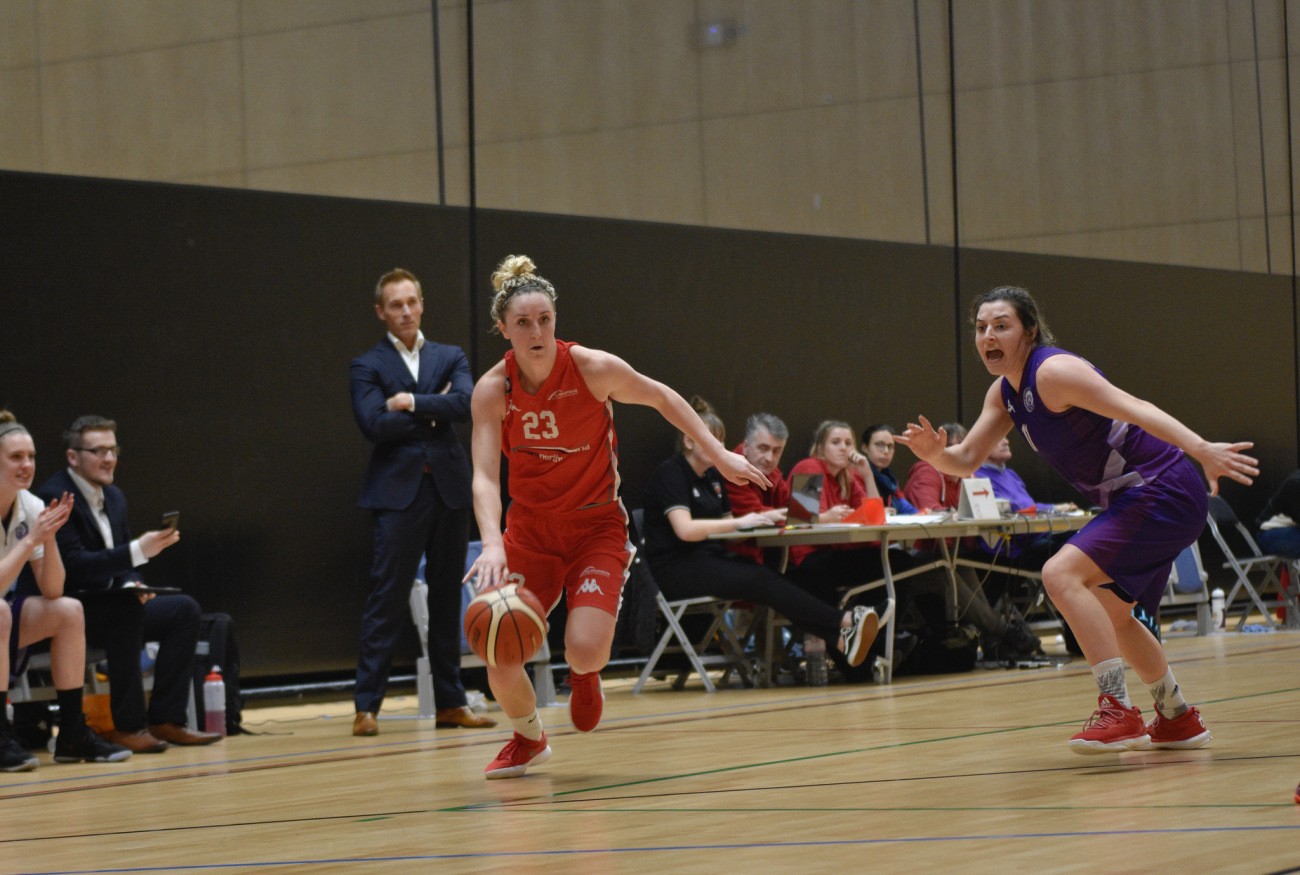 ​Team Northumbria have switched to playoff mode a week early with head coach Chris Bunten preparing for a quarter-final clash against Sheffield Hatters next month.
The South Yorkshire club will finish third in the WBBL Championship and TN currently sit sixth.
Only a freak combination of results this weekend will alter TN's final position with fifth place still mathematically possible.
"In my head I am preparing for a tough trip to Sheffield," said Bunten. "The game at Nottingham Wildcats on Saturday will be about readying ourselves for the Hatters.
"I'm not too concerned about the result as we can't finish any lower than sixth. For this team it's all about finding some togetherness and consistency heading into the playoffs.
"For the first time in months everyone is fit and I've got options. But it was clear to see against London that a perfect storm of circumstances beyond our control have left us lacking any kind of form."
TN became the first team to lose to London Lions this season after Bunten's side suffered a shock 82-74 homecourt defeat.
The visitors won the final period by 11 points to stun the Sport Central faithful and restore some pride to a painful campaign.
And Bunten admitted TN's disappointing display was punctuated by poor decision making and missed defensive assignments.
"It was a pretty poor performance," he added. "We went through spells when we looked excellent and periods when we looked awful.
"I was bitterly disappointed with the result and I know the players were too.
"The fact is we haven't had a proper team session for more than three weeks – much longer if you factor in my Commonwealth Games commitments and the fact that so many players have been injured.
"Nobody is to blame for that situation but we looked like a team that's rusty and lacking preparation.
"Ironically I had a full squad available for the first time in ages but basketball is about more than bodies on court.
"We need a week of practice and the match against Nottingham to get back into some kind of rhythm ready for the playoffs."
In spite of the result there were plenty of positives to take from the London clash.
Hannah Shaw and Kara Bonenberger both suited up to give TN an imposing presence inside.
And WBBL MVP contender Alison Gorrell once again showed her class with 28 points – including five three-pointers.
"As a team we have to make sure Ali sees plenty of the ball," added Bunten. "She's one of the best players in the league and we have to make that advantage count.
"Ultimately against London our shots dried up and we gave them too many easy looks at the basket.
"We forced 28 turnovers and we took 26 more shots than they did. Those statistics should have underpinned a win but we just weren't clinical enough and we didn't do enough to stop a young team from putting up their shots."