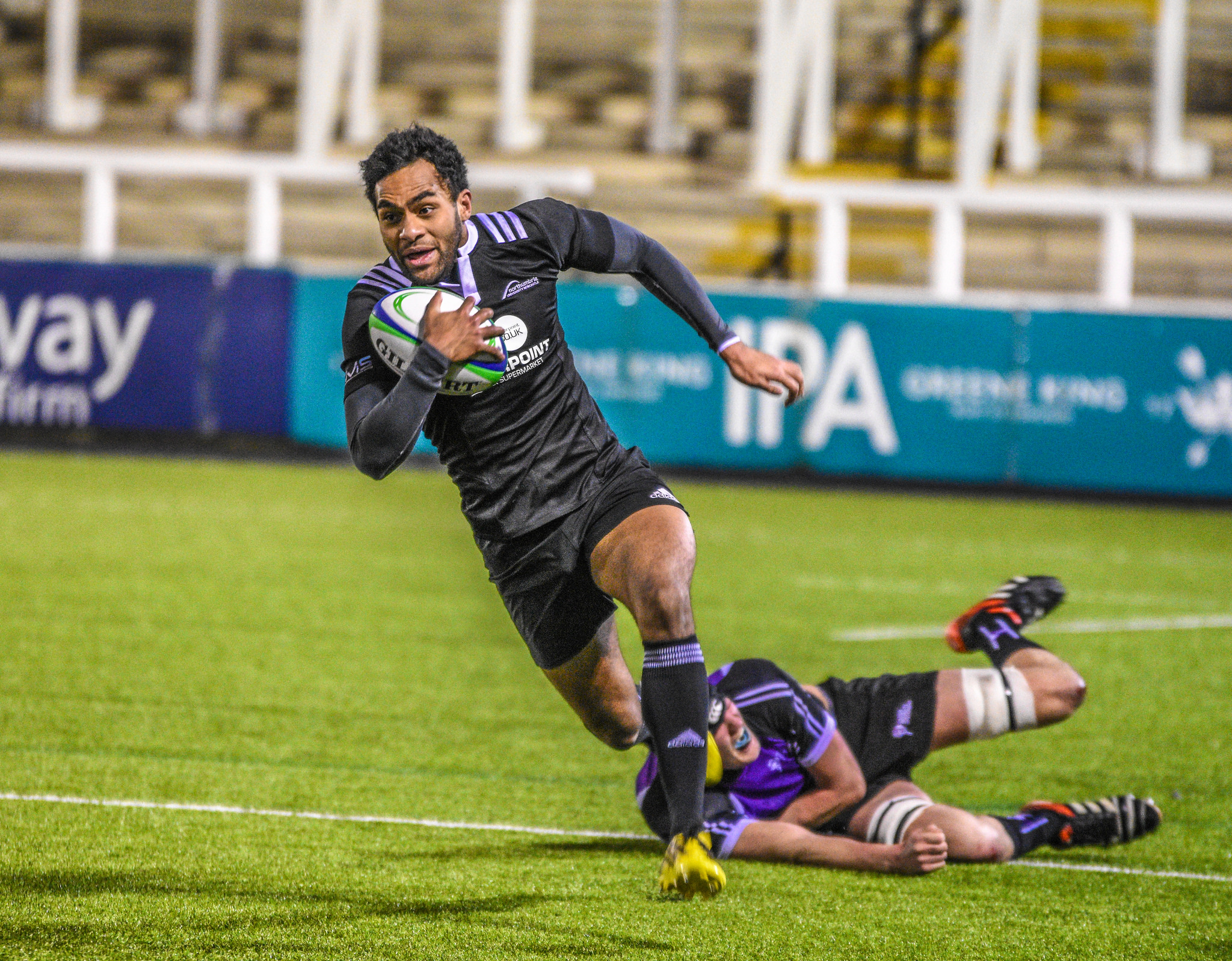 Northumbria University still have a lot to do on the training pitch, despite a 27–10 victory over Leeds Beckett.
That's the opinion of Northumbria head coach Darren Fearn, who believes his team still have much more to give.
"It's a weird one because we got the bonus five points which puts us up to sixth, which was our target so we've got what we wanted," said Fearn.
"But the way we went about it, shows that we still have a lot to work on which confirms how far we've come.
"We were inviting pressure onto ourselves at times, which is a habit we've developed and we've really got to work on that.
"On the whole, I'm really pleased with the performance – I can't not be, because there were some really good performances from the lads on the pitch.
"We've got a good squad and like I say we've got the job done so we must've done something right!
"The good thing is we've got to fight to stay sixth now, but hopefully Durham will do us a favour and beat Cardiff so that we secure a sixth place finish – after that, it's knockout so it's all to play for."
The bonus point win was vital for Northumbria in their bid to finish above Cardiff. James Christie put in an exceptional performance, amassing seven points to help his team over the line.
"Yeah it was a good performance, the boys really stuck in," said Christie. "We needed the bonus point win and it was strong start, and obviously we got it right at the end.
"It was good to get the try down in the corner – I didn't think I'd make but luckily I made it.
'It's a great day for North, we're up to the sixth in the table now so it's been a good season overall."
The home fans created an incredible atmosphere at Kingston Park, and Fearn admitted the support for the programme has been a huge advantage.
"There's a good buzz about the rugby programme at the moment," he added. "There's people wanting to be a part of it, and it's exciting and makes a huge difference to the lads.
"We had to create a team, that was a big thing for us, but we've got a great group of lads here and I'm looking forward to working with them for the next couple of years!"