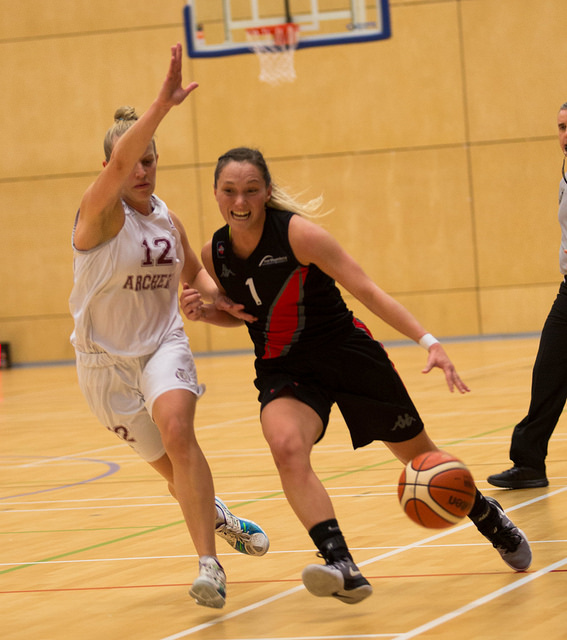 Chris Bunten has admitted Team Northumbria face an increasingly challenging 2017 following the club's latest WBBL Trophy defeat.
The depleted Sport Central side went down 72-60 against a free-flowing Manchester Mystics.
And Bunten expects Tuesday's transfer deadline to pass without reinforcements as he bids to pick up the pieces ahead of Sunday's Stan Calvert Cup clash.
"I think we've reached the point where we can't deny that we're missing key players and those absences are starting to hurt us," he said.
"We're unlike other clubs insofar as we can't just go out there and bring in some extra bodies.
"There are plenty of players who have been in touch during January and said how much they'd like to join us.
"However, as a university-based club, in the middle of the academic year, we're just not in a position to offer the right packages."
Bunten has found himself the victim of a perfect storm this month with injuries and departures utterly decimating his 2016 Playoff winners.
Swede Abi Asoro left for Europe just days before Belgian guard Chloe Bully ruptured ligaments - ending her season prematurely.
Rachael Bland finally returned to action against Manchester but has been ordered to play limited minutes for the next month as she eases back towards full match fitness.
And Bunten is keeping a close eye on Nicolette Fong Lyew Quee with the GB trialist nursing a knock of her own.
"We're going into every game with just seven players and so that outs added pressure on the players who are trying to contain injuries," he added.
"However, I'm not being defeatist and neither are the players. As a coach I must look at this as an opportunity to give more of the fringe players more minutes.
"It's a chance for some of the local talent to see what playing at the highest level is all about and maybe we can persuade them that this is the place to be.
"There's no hiding from the fact that we find ourselves in a very tough situation. And the fact remains it's not going to get any easier.
"With some important BUCS fixtures and the Stan Calvert Cup coming up we have to think very carefully about what we can do."
Bunten has never relied on excuses to explain away his defeats and the Manchester loss was no different.
Setting aside his injury woes he added: "We gifted them 28 first half points from our mistakes and that's simply not good enough.
"The third quarter was even worse and we were well off the pace heading into the final period.
"Manchester are a very talented team who don't do too much scouting and play a freestyle-type of basketball. It just clicked for them this time."
Northumbria University Women's first team host Newcastle University at Sport Central on Sunday (5pm tip) as part of the official launch of the 2017 Stan Calvert Cup.