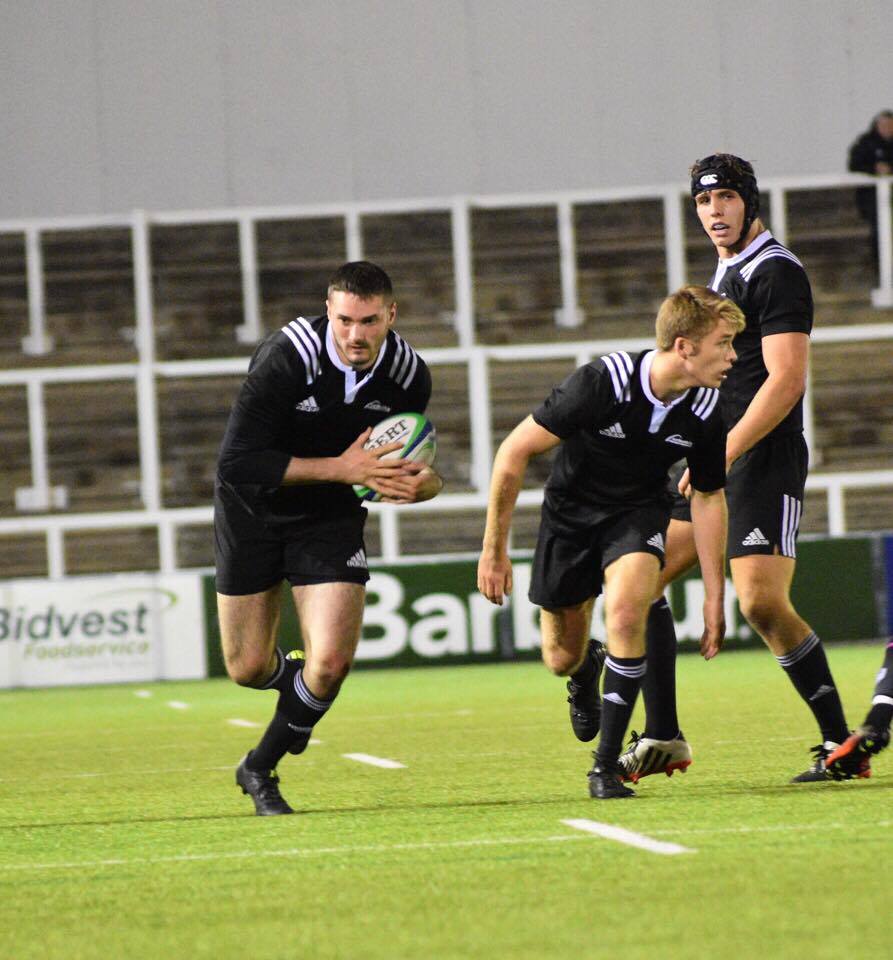 Five points was all that separated Team Northumbria and Loughborough in an epic showdown at Kingston Park.
"We could have won and maybe should have," TN Head Coach Darren Fearn said after what was a tough defeat for Northumbria.
From the opening whistle Loughborough raced to an early lead and scored the first try of the game but Northumbria were always in the game and battled back to end the first half on top.
Loughborough looked to topple Northumbria's first half lead through a surging run from Brendon Mandivenga but a tremendous tackle grounded the number 14 near the try line.
TN captain Ollie Robinson, who got the first of his team's tries, rallied his team-mates in defence and guided his team into a 14-12 lead at the interval.
"Their heads are down because they feel they should have won but at the same time they should know they've been in a fight with a very good team there," added Fearn.
"We should have put them away but we didn't. It's our first two points of the season so we'll move forward and take the positives from that.
"The forwards fronted up magnificently."
The game was arguably TN's best performance of the season and Fearn is confident his team can kick on and build for the future.
"We've got freshers who are with us for the next three to four years and that'll be priceless for them," he added.
"We can take a lot from that performance. It was a good performance, we should have won but unfortunately we didn't," said Robinson. "We picked up a bonus point on the way but ultimately that's not good enough as we've got to win these sorts of games.
"Whenever we score we always concede and we want to get out of that habit."
Northumbria fought hard but in the end it was Loughborough's resilience that saw them take the points. Robinson wants the team to kick on and take inspiration from their performance.
"We always try keep our heads high and keep the boys bouncing, keep them moving on," he added.
Northumbria's next fixture is an away visit to Hartpury, on November 2.