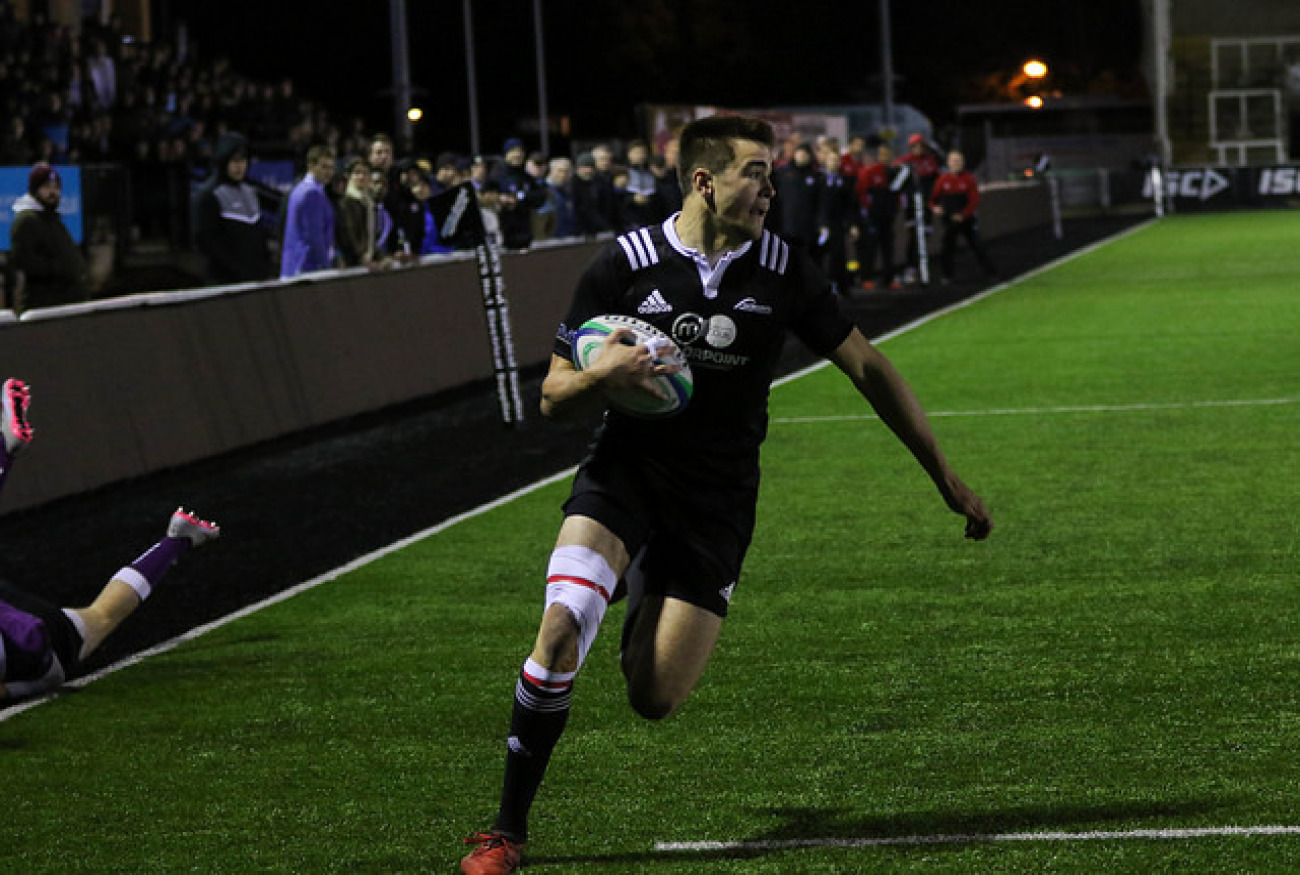 Ahead of Friday's BUCS Super Rugby clash against defending champions Hartpury, Northumbria University Head of Rugby Union Darren Fearn has challenged his players to up their game after a lacklustre performance against Bath last week.
While Team Northumbria ran out 37-33 victors, Fearn admitted that he was frustrated with his side's performance, and has told his players that they must up their game if they are to have any chance at beating in-form Hartpury.
"They're one of the in-form teams in the league," said Fearn.
"I've watched them the last few weeks and it's clear that they're a championship level side.
"They've got a huge pack and their back three are all really dangerous.
"We're aware it's going to be tough.
"But what's important is that we know we're capable of taking the game to Hartpury.
"The mindset has to right and we need to up our game.
"We lacked a bit of energy [against Bath] and I think we got caught short a few times.
"I felt it was a lacklustre performance at times.
"It's the first time this season that I can say we looked like we didn't want to be there so we need to be more accurate and bring the energy against Hartpury.
"After the Bath game we got together and now I think we're all really focussed and just want to get out there.
"We're not going to change what we do, we're going to play our game.
"It'll be a hell of a test."
Ahead of Friday night's clash against Hartpury, TN had the opportunity this week to train against the England U20s, which Fearn felt was incredibly beneficial for his side.
"We got a call from James Ponton [Falcons Academy and England coach] who asked if we wanted to train against the England U20s this week ahead of their game against Wales," said Fearn.
"It was a fantastic experience for us because a lot of these guys are full time Premiership players - to have the opportunity to test ourselves against them was excellent.
"It's always nice to go up against different opposition, especially in that environment.
"So all in all I thought it was really constructive for us as we move into our final stretch of games."
Northumbria kick off against Hartpury from 4:30pm at Kingston Park.