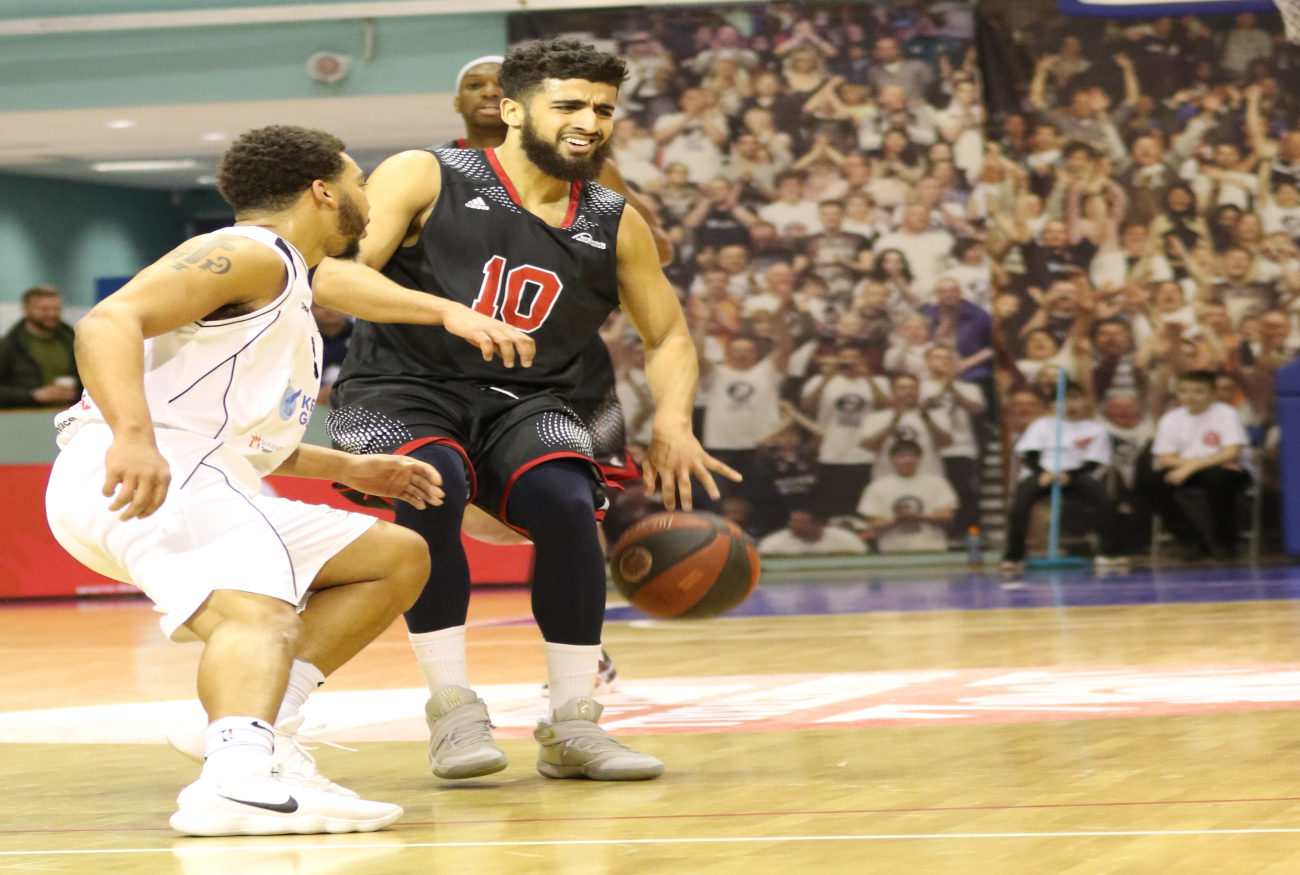 ​A disappointed Marc Steutel has urged his players to focus on the four weeks that could define Team Northumbria's season.
The holders were defeated 88-74 in Sunday's National Trophy final by an in-form Team Solent.
And if TN's toothless performance troubled Steutel then this weekend's Division One double header is the perfect opportunity to get back on track.
"We've got seven National League games and as many as three BUCS games between now and the third weekend of March," he said.
"So the next four weeks will be critical.
"We've got a maximum of 10 games and our targets within that time are to win the BUCS Championships and finish as high up the Division One table as we can.
"We've got a double header this weekend and we've got to get back on the floor and focus on what we can achieve in the next four weeks.
"There's no time to dwell on the past or lick our wounds. There's still plenty to play for this season."
TN host Bradford Dragons and Loughborough at Sport Central this weekend and maximum points will go some way towards easing the club's Trophy pain.
Solent got off to a flier in a desperately one-sided final and the 2017 winners never looked like clawing back a substantial first half deficit.
"Obviously we put ourselves in a difficult position after such a poor start," added Steutel. "I felt that we had a clear gameplan and we anticipated what Solent would do. We allowed them to do it and start the way they did. It cost us dearly.
"I felt that we could have been better in so many aspects but defensively we had very little discipline.
"Once we were behind we tried to overcommit and too many times the gamble didn't pay off. Offensively we always play at a high tempo and high pace and a lot of the shots that we tried to take we've been taking – and making – all season.
"However, after the start we had we needed to be more sensible in terms of our game management. Our decision making in the first 10 minutes was really poor.
"After that we just didn't win enough possessions and I was really disappointed.
It would be arrogant to assess the game purely from a TN perspective – Solent were exceptional.
"Their guard, Herman Senor II, was a worthy winner of the MVP award and it was probably the best performance I've seen in a cup final. Solent deserve massive credit.
"We did start poorly but they made us start poorly. I'm bitterly disappointed but we were beaten by a very good team out of a programme I really respect."
TN host Bradford from 6pm on Saturday before welcoming Loughborough to Sport Central on Sunday (2pm tip).