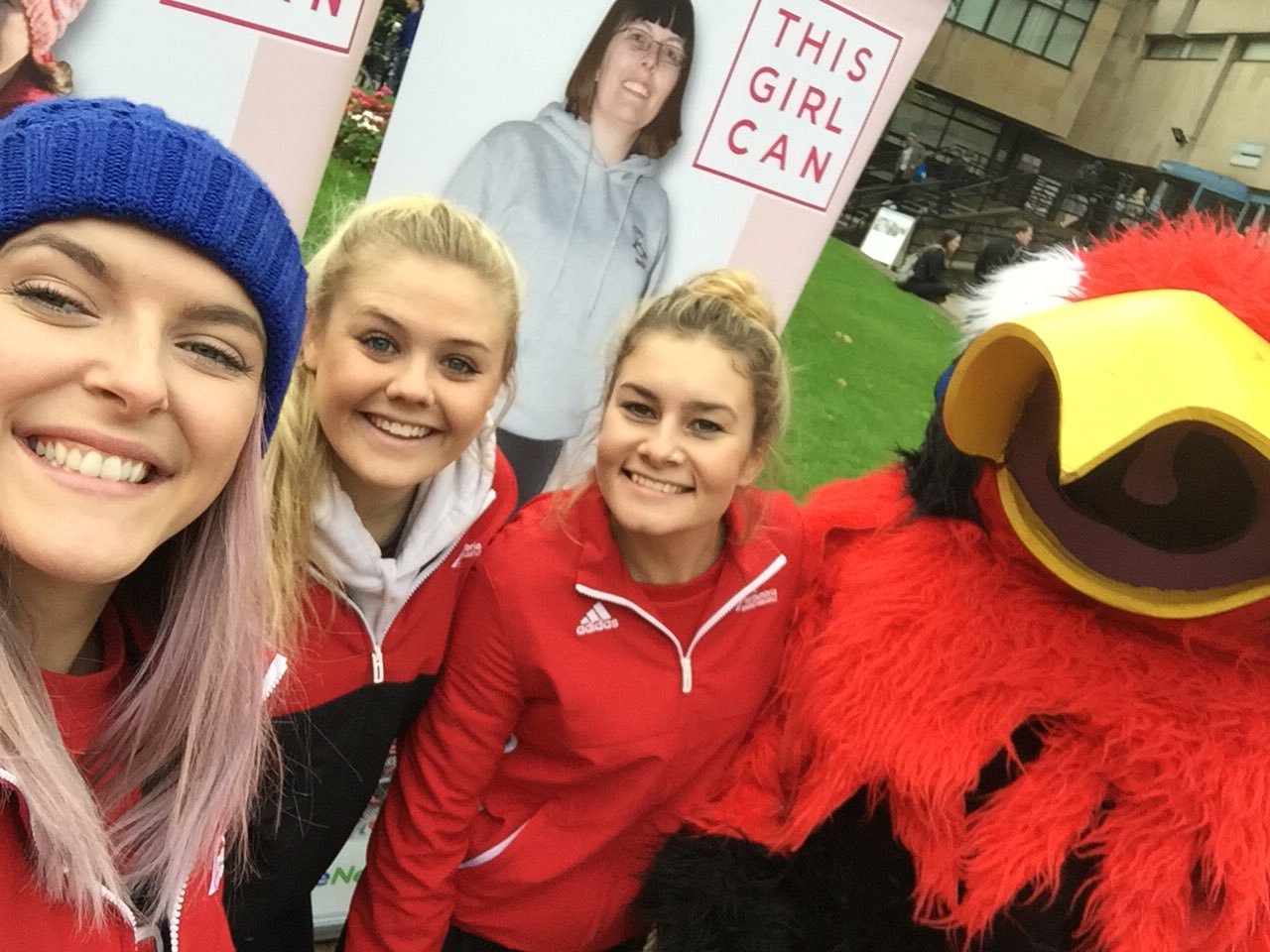 Northumbria University has put its own spin on the groundbreaking This Girl Can campaign in a bid to increase participation in women's sport.
The national campaign, developed by Sport England and a number of partner organisations, aims to celebrate active women up and down the country who aren't afraid to get involved in sport and physical activity.
BUCS put their twist on the campaign back in 2015 and Northumbria needed little encouragement to get involved themselves, hosting This North Girl Can.
"This BUCS Girl Can is one of the biggest BUCS campaigns of the year - we had our own spin on it called This North Girl Can where we tried to get girls to try something new, bring a friend along and get involved in whatever they could," said sports president Emily Watkinson.
"Northumbria University always want to get involved with these campaigns and following the successes of girls' football week we thought it would be great to get involved in This Girl Can week."
Last week Sport England noted that participation in women's sport has hit an all-time high as a direct result of campaigns including This Girl Can.
According to the Active People Survey, the number of girls participating increased by 250,000 since This Girl Can launched over two years ago in 2014 and the number of women playing regular sport is at a record high of 7.21m.
The original aim of the campaign was to reduce a substantial difference in the number of men and women participating in sport and physical activity – a gap that has begun to close.
Northumbria's This North Girl Can campaign was primarily focused on enjoyment and girls taking part - despite the participation barriers they may face. The campaign also provided an opportunity for the recently appointed student management group to involve themselves with the campaign in their new roles.
"The student management group came up with a challenge sheet which gave points to people for completing various challenges," added Watkinson. "The challenges included push ups in the quad or scoring a bullseye in the archery session."
Sessions ranged from archery to Gaelic Football and Northumbria Judo ran special classes in the hope of attracting some new recruits. Coach Stephen Welsh is determined to change that perception that judo is mainly for men.
"Judo is very much a sport for everybody and while it can come across as a male dominated sport some of the best judo players this sport has to offer are female," said Welsh. "I feel that, without a doubt, the university could make a huge impact on women's judo.
"We have already doubled our numbers in the club this year and are starting to build a good group of girls," continued Welsh. "We are currently at about 70% male involvement and 30% female and I'd really like to change this to a 50/50 split - so to increase female numbers would be great.
"We cater for all abilities and ages – it isn't a sport that is all about the competitive side and keeping physically active. Judo will build self-confidence and offers a social side to it that is massively family orientated. But if it is that competitive side you seek then there are opportunities to compete at club, national and international level, because of the Olympic status of the sport."
This North Girl Can proved hugely successful for Northumbria and saw a significant spike in participation across the board.
"We want to make sure people, especially the girls, are aware of all the sporting opportunities available at Northumbria," added Watkinson. "We saw fresh engagement and involvement from both teams and individuals and we, alongside BUCS, love to see that!"