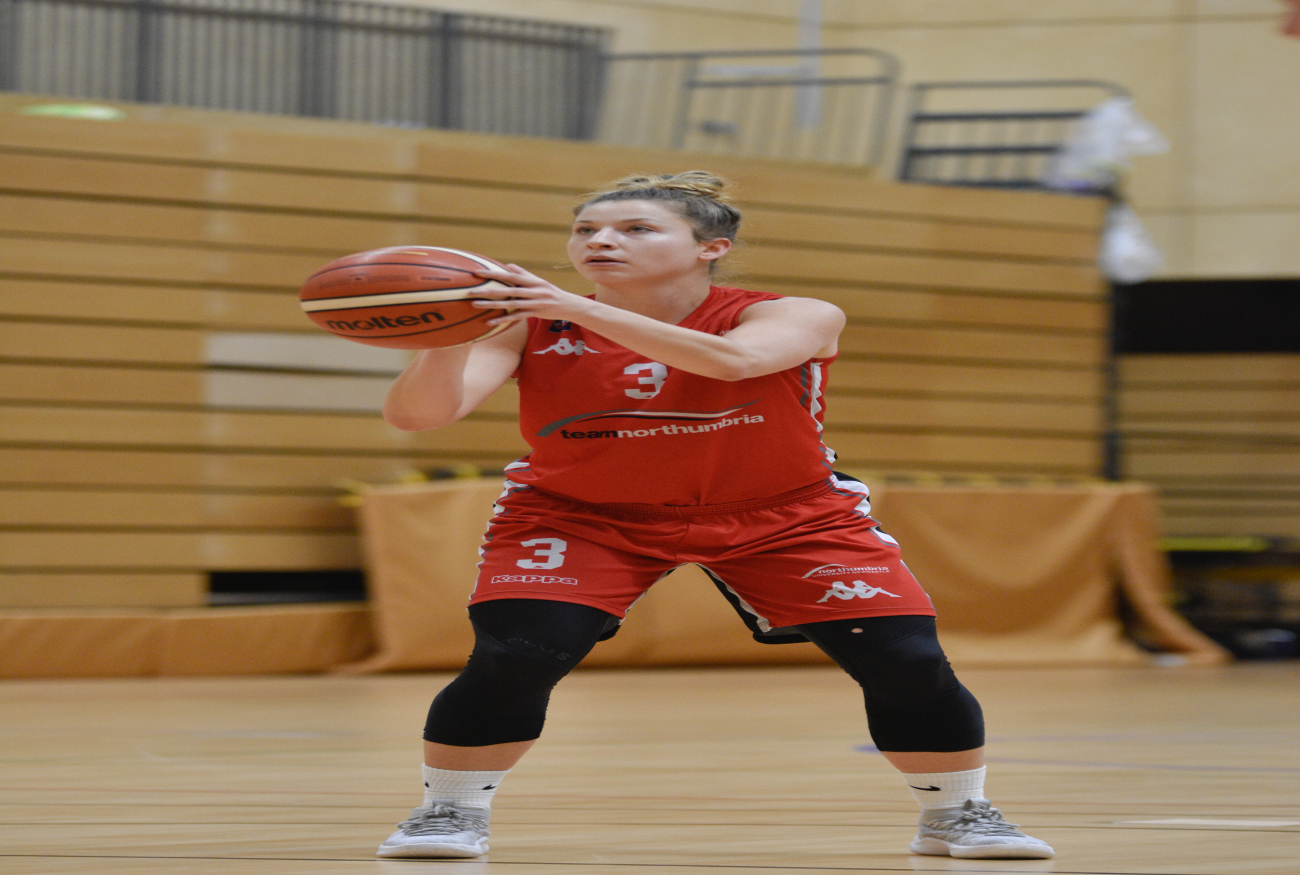 Giulia Simioni is confident Team Northumbria can finish their season in style despite missing out on a place in the WBBL Trophy semi-finals.
In the absence of coach Chris Bunten and captain Ali Gorrell, both on Commonwealth Games duty this month, the Swiss star has been put in temporary charge of the Sport Central club.
But the point guard could do nothing to prevent an under-strength TN from slipping out of the Trophy on points difference despite a morale-boosting win against Caledonia Pride.
Simioni and co. clinched a 65-56 win but required an 18-point margin of victory to seal their place in the final fours.
And now the focus turns to a strong regular season finish and progress in the playoffs.
"As things stand we are missing out on homecourt advantage but in the playoffs anything can happen," said Simioni.
"I believe that in the WBBL anyone can beat anyone. With a good game plan and everyone fully locked in I can see us making a run in the playoffs."
Evelyn Ovner topped the scoring against the Pride in Gorrell's absence, putting up an impressive double-double of 24 points and 12 rebounds.
But Caledonia got the better of the backboard on the night with Tricia Oakes hauling down 18 rebounds in Edinburgh.
"By missing one of our main scorers in Ali we all needed to step up in that facet of the game," said Simioni.
"Evelyn had a really efficient game and was able to exploit her match-ups by pulling her defenders out and using her quickness and her outside shooting."
A seven-point lead in the first quarter gave TN some hope of reaching their 18-point target.
But Pride had other plans as they cancelled out the Tynesiders' lead in the next two quarters to gain a one-point lead going into the final 10 minutes.
A dominant display in the final quarter gave TN the win but the damage was already done in the previous leg with Pride progressing to play Sheffield Hatters in the semi-finals.
"It was really important for us to have a good start to the game and not increase the deficit we were already facing," added the former New Mexico Highlands guard.
"Caledonia did a really good job of managing the clock and the possessions so that we couldn't go on too deep of a run."