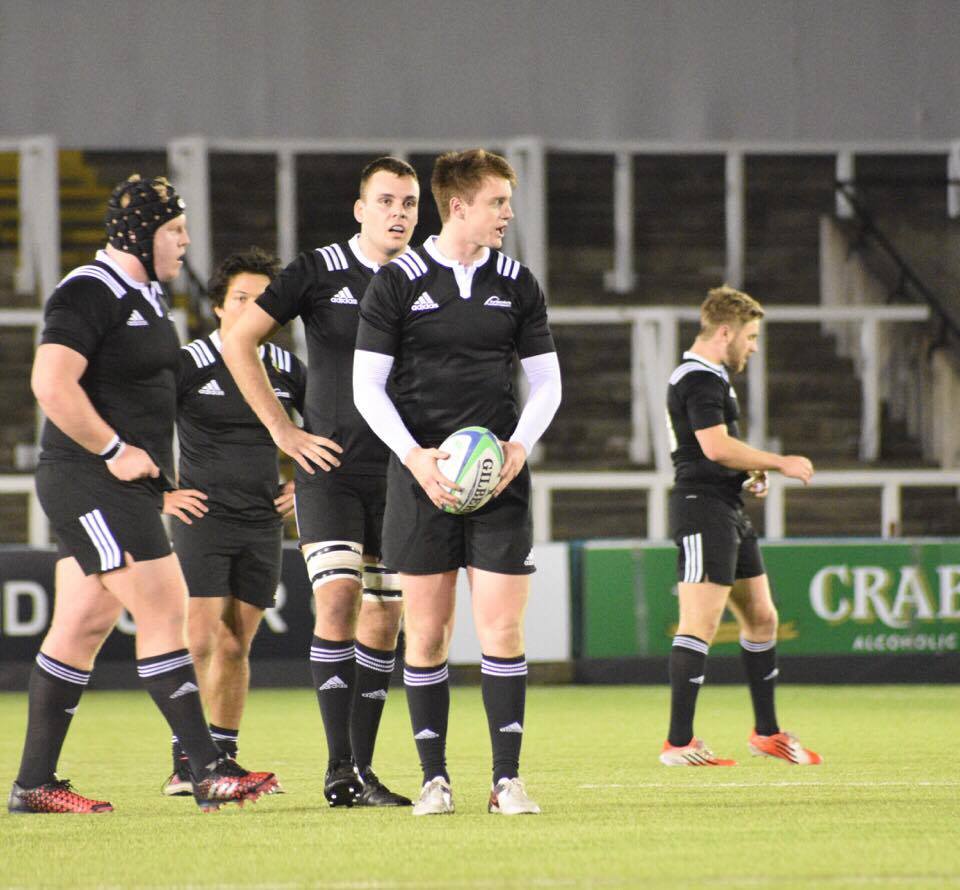 Northumbria University completed a try-mendous comeback to defeat Cardiff Met by a single point in a 32-31 thriller.
The hosts started poorly in the Kingston Park clash - conceding three tries in the first 20 minutes - before charging to victory in what was a spirited turnaround.
TN head coach Darren Fearn admired his team's resilience but gave an honest account of the lacklustre start.
"The first 20 minutes weren't acceptable and we're better than that," Fearn said. "We'll be looking into what happened."
Cardiff romped to an early lead - utilising the pace and strength that has guided them to three wins this season - before the Welsh outfit were stunned with a shock try from TN.
Despite defeating a Cardiff side that won 58-16 in the reverse fixture, Fearn is refusing to get bullish about his team's chances.
"I'm not going to change what I'm saying now that we've picked up a couple of wins," he said. "We're not going to think we're the world's best team, because we're a long way from that sitting seventh in the league.
"But at the same time we're getting better every week."
In addition to a strong team effort, Fearn was impressed with a number of individual performances.
Matt Jenkinson impressed as he stepped in to replace Oliver Robinson as captain, whilst former pro George Wacokecoke displayed moments of brilliance as he helped carry the play forward.
"He's not a number 10 [Wacokecoke], but the fact he's doing a job there shows the quality of the lad," the TN coach said. "He brings leadership and he's very mature."
This is the level of performance TN will want to repeat if they are to add more wins to their BUCS Super Rugby tally.
"We need to carry a performance through 80 minutes, and avoid starting or ending the games poorly," added Fearn.
When asked if the team would spend the weekend celebrating, the TN head coach said Wednesday's trip to Loughborough is all they are focusing on.
"The lads can celebrate together and have food round at someone's house but they aren't going to change their level of professionailsm - I'll tell you that now!"
Team Northumbria face Loughborough away next Wednesday, kicking off at 7pm.