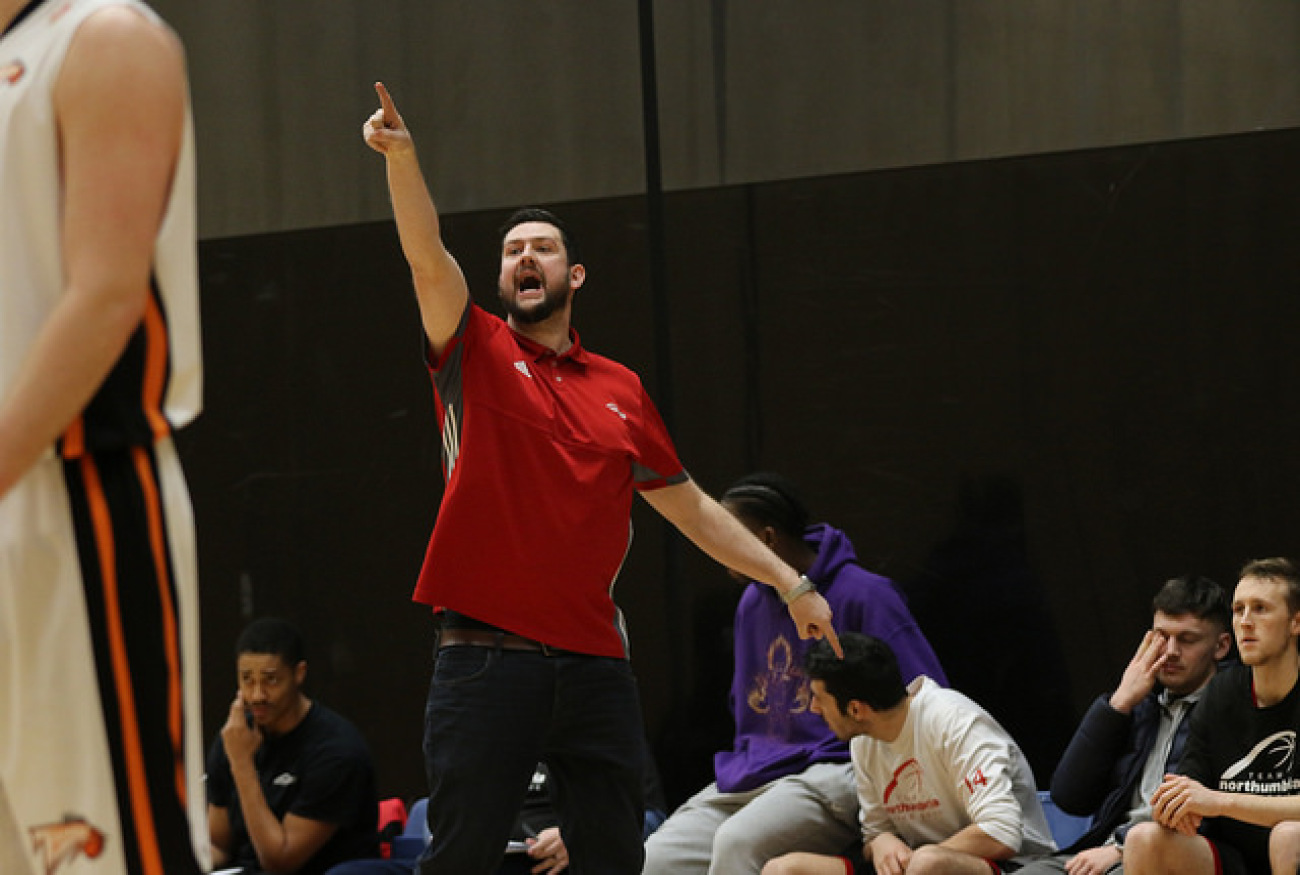 Team Northumbria men's basketball head coach Marc Steutel will lead Great Britain into battle next month after returning to the international fold as head coach of the Under 20s.
The 2018 Fiba Under 20 European Championship takes place from July 14-22 in Germany.
And Steutel has added former TN favourite Josh Merrington to his backroom staff ahead of the trip to Germany.
GB's Under 20s met for a pre-tournament training camp in Colchester today with 16 players invited to make their case for inclusion in the final squad.
Steutel is back in the national team programme for the first time in five years after assisting Doug Leichner in 2013.
And the TN playcaller said: "I am beyond honoured and humbled to lead this years Under 20s into the European Championships.
"It is the proudest moment to represent your country and I will ensure everyone involved is working relentlessly to make everyone proud of our group.
"Inevitably, there will be some challenges of competing at this level and all the staff are aware of that.
"But we are confident of establishing a positive environment in which our players can achieve the best possible individual and collective outcomes."
GB take on Turkey, Montenegro and Lithuania in Chemnitz after securing promotion to Division A of the European Championships last summer.
Steutel led TN's men to NBL Division One title glory in 2017 and is widely regarded as one of the most talented coaches of his generation.
The Liverpool-born playcaller's reputation for identifying and nurturing talent suggests a return to the GB ranks was long overdue.
The Under 20s tip off their European Championship campaign on July 14 against Turkey with the Round of 16 starting on July 18.