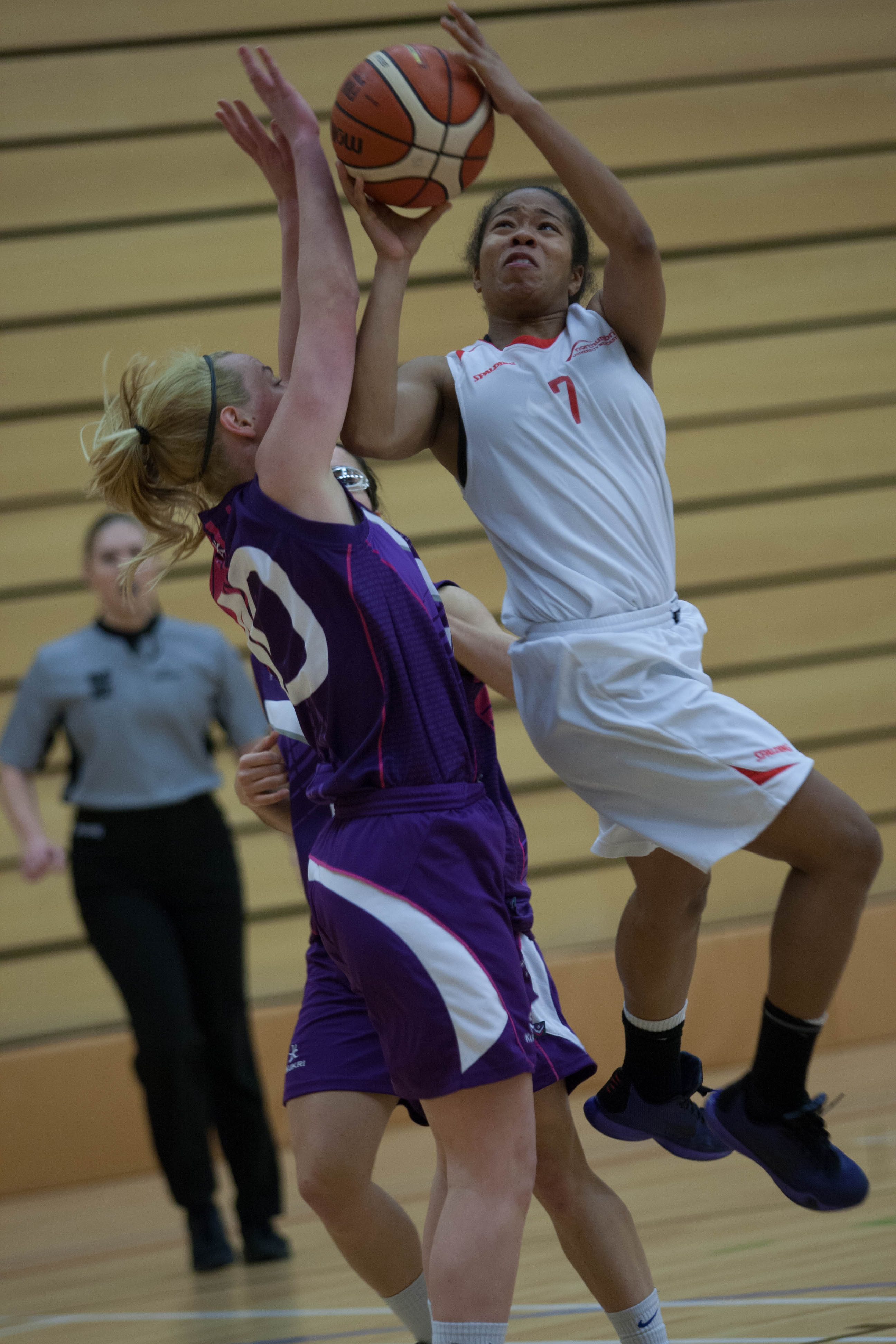 Team Northumbria's WBBL side showed their potential as the Betty Codona Classic tournament brought pre-season preparations to an end.
The 2016 playoff winners displayed exceptional unity during game one against the Sheffield Hatters - despite a 73-67 loss.
Coach Chris Bunten said: "I could not fault the team's effort in Saturday's game - they played absolutely amazing.
"There were 19 turnovers in the game which resulted in 18 points to Sheffield.
"If we had cut that in half and had eight turnovers they would have only scored nine points and we would have ended up winning the game by five.
"The team played well with 19 assists and 13 steals and our defense was outstanding.
"Nicolette Fong Lyew Quee lead by example at the point position and showed why she should be considered for Team GB with 50% from the field, 13 points and eight assists."
TN played exceptionally despite facing a few hitches during the game.
"Unfortunately Chloe [Bully] went out in the third quarter with a knee injury and, as she is arguably the best shooter in league, we really did miss her on the offensive end," added Bunten.
"Rachael Bland and Ali Gorrell were steady contributing at both ends of the floor."
Bunten attributed the loss to the foul count, which stood at 25-9 by the end of the game.
"I feel like there was a discrepancy in fouls and I felt that some fouls for Sheffield weren't called out as much for us which was frustrating to watch," he added.
"In saying that we should have executed better and shouldn't have allowed as many turnovers."
TN did not stay down for long, winning today's second game on Sunday against the Barking Abbey Crusaders and taking third place.
"The players from the bench have never really played this level before and for them to step up was fantastic," added Bunten. "They played a massive part in the win.
"Undergraduate Cori Burgess only played about 25 minutes in the second game but she was outstanding, especially against two GB senior players.
"We were eight points down in the fourth quarter but rallied and the main reason we won the game today was down to Alison Gorrell who scored all but two of our points in the second half.
"Ali was outstanding at the offensive end and put the team on her back leading with a team high 31 points and hitting two out of two crucial and game winning free throws with 1.4 seconds left.
"As far as seeing what the players can do I'm really impressed. When the team are all back together we will be a really strong team."