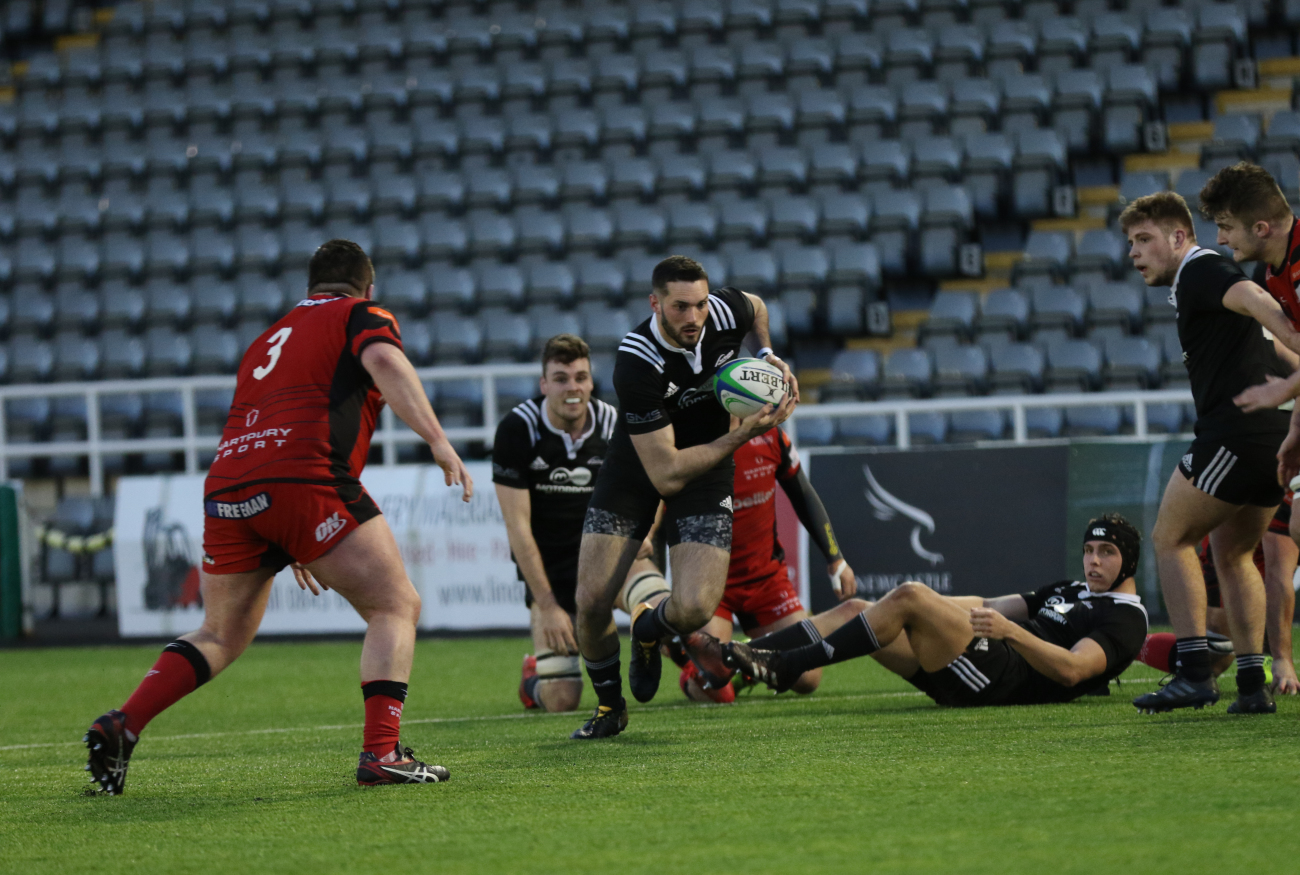 Ahead of Northumbria University M1 Rugby Union's televised BUCS Super Rugby title decider against Leeds Beckett, skipper Oli Robinson was in a buoyant mood. Team Northumbria Media's Oscar Haley sets the scene.
Oli Robinson is a busy man.
The day ahead is a long one.
After all, he's only free for roughly 10 minutes after finishing his morning placement with the Team Northumbria marketing team.
He strides into Sport Central in his blue Jack Wills jumper with an air of confidence. His handshake is a firm one - everything you'd expect from an England Students international.
The talismanic back-row forward sits about a metre away from the iPhone that will be recording his every word with a glint in his eye.
Last time out, TN suffered a heartbreaking last minute loss to North East rivals Durham, which meant that they were unable to wrap up the BUCS Super Rugby title with a game to spare.
But despite his side's agonising loss, Robinson admitted he could barely contain his excitement ahead of what is undoubtedly TN's biggest game of the year.
"The mood around the camp is one of real excitement," said a gleeful Robinson.
"Last time out against Durham we were second best.
"In life you often don't get second chances but that's what we've got so we're going to go down to Leeds full of confidence and flying high.
"To be able to win the title with the last game of the regular season is pretty awesome."
One of the key factors in TN's rise up the BUCS Super Rugby table has been the theme of accountability head coach Darren Fearn introduced upon his arrival two years ago - something which Robinson agreed had stood his side in good stead.
"After the Durham game we needed to have an honest conversation with one another," said Robinson.
"We had a pretty cut throat analysis session which was definitely needed.
"But to be able to have that honesty within the group is really special.
"With the group of lads we've got, the togetherness and team spirit comes naturally.
"What's great is that we don't always need the likes of myself or Darren to really get the lads going.
"Everyone has got that ambition now of winning the league."
And when asked what it would mean to him, Robinson revealed that the thought of winning the BUCS Super Rugby league title left him with goose-bumps.
"It'd be a really special to be able to win the title – I'm getting goose-bumps just thinking about it," he added.
"This is my third year now and given our last two campaigns I think we've really turned things around.
"We've earned respect from teams but we can't get ahead of ourselves.
"It's now a case of one step at a time, and that next step is against Leeds Beckett.
"It's one of those games that you want to just fly into now. I can't wait."
Tonight's clash is live on FreeSports with KO at 7pm – catch the action on Freeview (Channel 95), Sky (424), Freesat (252), TalkTalk TV (95), BT TV (95).