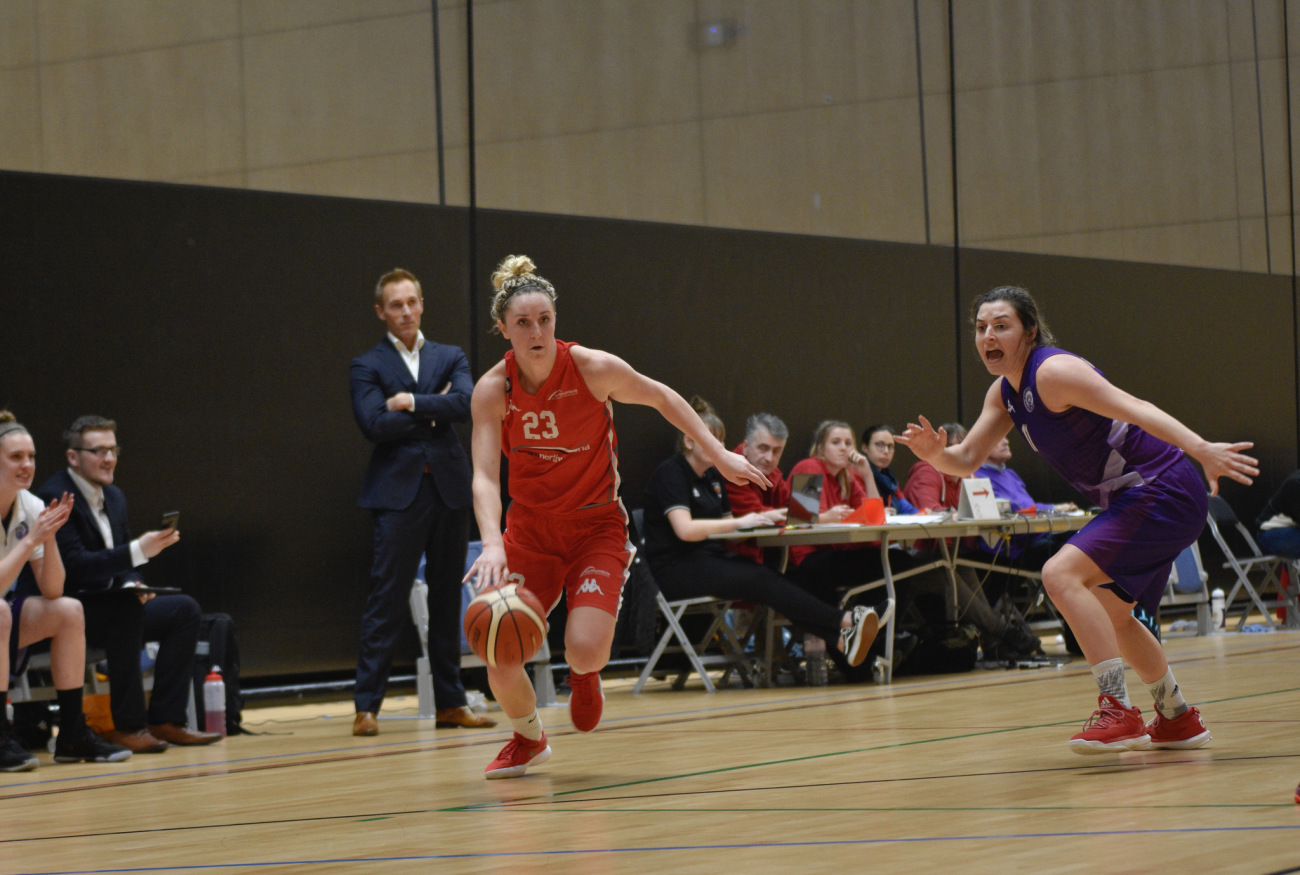 ​Chris Bunten heads into the close season in optimistic mood despite a disappointing end to Team Northumbria's WBBL campaign.
A season punctuated by injuries to key players and Bunten's stint at the Commonwealth Games has often been one of struggle for the Sport Central club.
But TN's playcaller chose to take the positives from a tough nine months on the back of an 84-64 loss to Sheffield Hatters in the quarter-finals of the playoffs.
"It was disappointing to go out the way we did," said Bunten.
"We lost a few players to injuries so we were down to the bare bones with limited numbers.
"But I have to give real credit to the players.
"It's cliched but the score really didn't reflect how we played on the day and I'm really proud of how the girls played."
The loss to Sheffield marked the final performance of TN star Alison Gorrell with Bunten admitting he would be sad to see her go.
"It was the last game for Ali Gorrell, so we're really disappointed to see her go," said Bunten.
"I can only speak positively about Ali.
"She's not only a great player but also a great role model.
"I can't thank her enough for her selfless performances for this programme.
"Ali's been an absolute star."
And looking forward to the future, Bunten revealed he was already excited for the new season to get underway.
"It's been a real learning curve for me this season," he added.
"I've learnt a lot about how the players would like this specific programme to be run.
"We've picked up quite a few injuries this year so we'll be reviewing our strength and conditioning training.
"But it's really an exciting time for the programme as we've got a few good players coming in.
"It's been a learning curve but we're looking to improve with the support of TN and hopefully we can go back to the finals next year and make some more noise in the WBBL!"