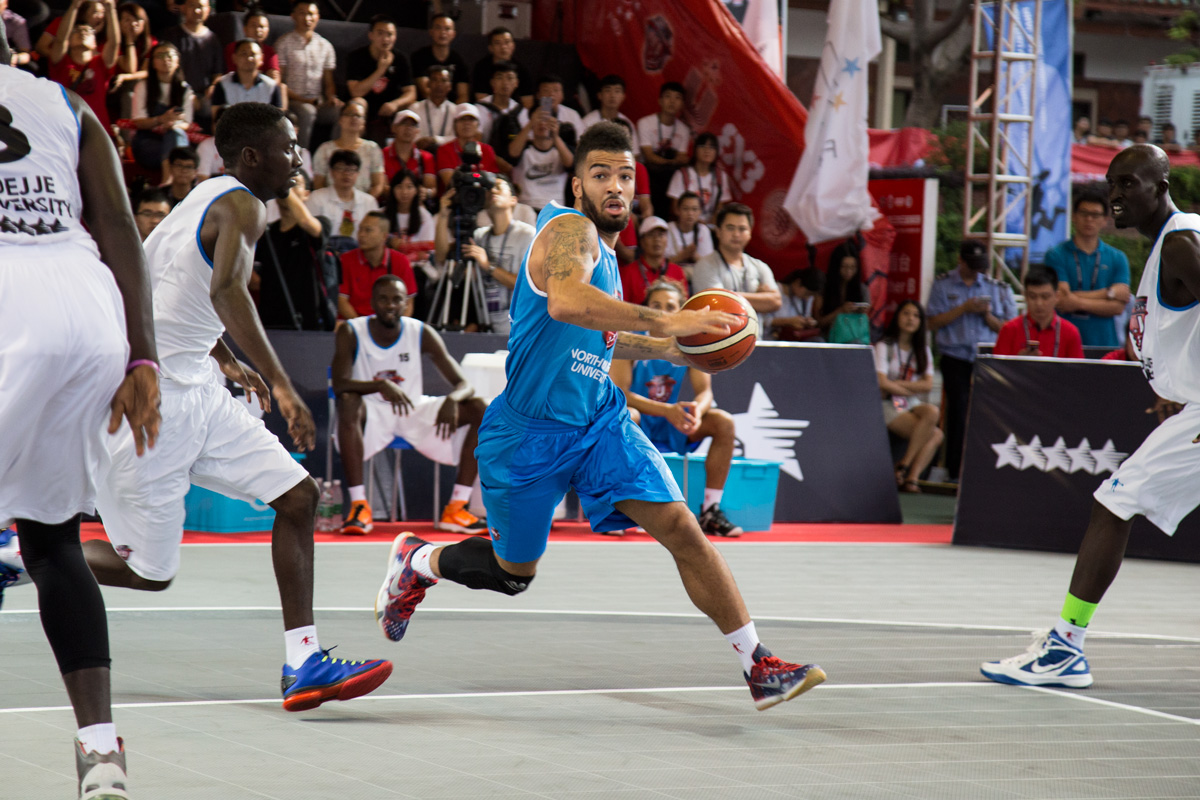 Northumbria University men's basketball have enjoyed a positive final week of pre-season ahead of a double assault on BUCS and Basketball England glory.
Marc Steutel's roster narrowly missed out on the BUCS Championship title last term following a tough defeat to Loughborough in the 2016 final.
And Team Northumbria proved to be the surprise packages of Basketball England's Division One before falling away at the death.
Steutel has retained the core of a squad that came so close to tasting success on two fronts and heads into Sunday's National Trophy group game against Lancashire Spinners full of confidence.
"What I loved about last year's group was that the guys really bought into the team identity that I was trying to create," said Northumbria's head coach.
"I was pleased with how we performed but ultimately it was a 'nearly' season for us.
"We reached the Trophy semi-finals, the BUCS final and the playoff Final Fours but came away empty handed.
"We just couldn't get over the line and came up against teams stacked with talent in the latter stages of those competitions.
"However, I felt we were consistent throughout the season and my main priority this summer was retaining the core of a squad with plenty of potential."
League MVP contender Lewis Champion, crowd favourite Jack Preston, veteran skipper Siman Stewart and young gun Emmanuel Kabengale will all suit up for Northumbria again this season.
And they will be joined by fellow returnees Sam Ireland and Sam Speight.
Newcastle Eagles trio Scott Martin, Drew Lasker and Christian Behrens will be available for BUCS action on a Wednesday.
And Steutel has dipped into the transfer market to pick up a slew of new faces to bolster the ranks at both university and national league level.
"Hall of Famer Lamar Morrison is back to study for a Masters at Northumbria and that's a very exciting move for us," he added. "Lamar made a huge impact for us first time around and forced his way onto the Newcastle Eagles bench during his time here.
"I've managed to bring in Blayne Freckleton from London Lions – he's a young British guard with plenty of BBL experience and he'll be available for the university side and the Division One team.
"And I've brought in Tayo Oyefusi from Newcastle University to improve the national league squad. He's a player I've liked for some time and it's great to have him here."
Steutel admitted he feared losing more big names from an all-English roster that drew warm praise from seasoned observers of the domestic hoops scene.
"When you have a good season your players are in demand," he added. "Lewis was the runner-up in the race to become Division One MVP and had a tremendous season.
"There were other clubs looking at him but he's fully committed to what we're doing here and wants to finish what he's started.
"jack Preston is in his fourth year here and almost every year he's had interest from clubs at home and abroad but he's another who wants to taste success here.
"Siman Stewart could pick up a pro contract elsewhere but at the start of the summer he told me he was staying put.
"These guys know the system, they know the way I coach and they know what our common aim is. That's why I'm confident we can make an impact again this season."