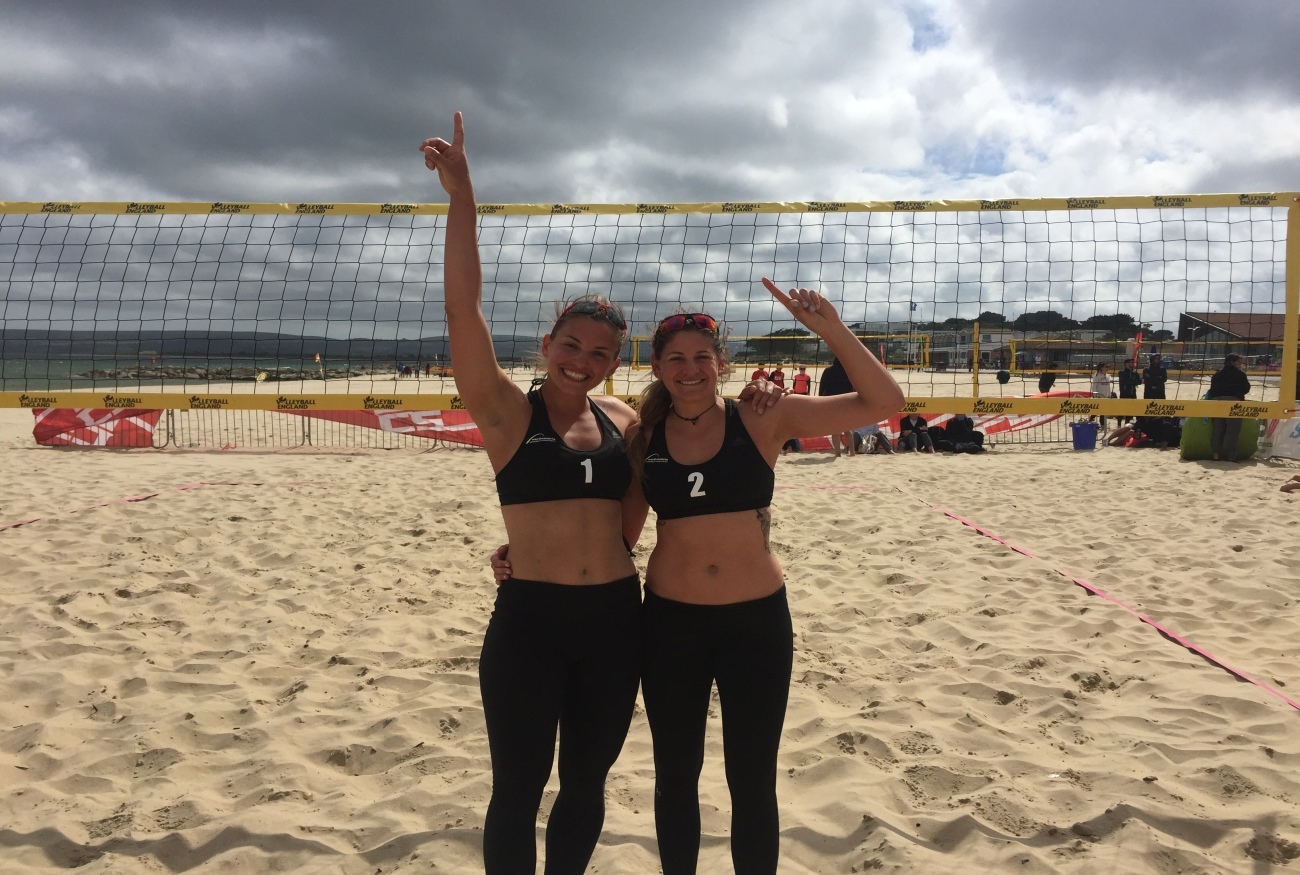 Reigning champion and top seed Jurja Vlasic heads into this weekend's BUCS Beach Volleyball championships confident Northumbria University can dominate on the sands of Bournemouth.
The Croatian partnered with Sarah Blomgren last summer to lift the 2017 women's championship title.
And Vlasic is convinced she can repeat the trick 12 months down the line alongside team-mate Julia Tokarenko.
"We've been training in Tynemouth for the last four weeks and slowly but surely we've made the transition from indoor to beach," she said.
"I've played beach for a number of years and represented my country on the sand.
"But if you don't play it all year round then you need that time to adjust. It's completely different to the indoor game.
"Julia and I work well together and just like Sarah she's another great blocker. I have a lot of trust in our partnership and I'm looking forward to defending the title.
"I think we can win it but that's just words. We have to go out there and prove it – regardless of the weather conditions or the strength of our opponents."
Three of Northumbria's five pairs are seeded first and the dominant force in the English indoor game are expected to contest the medals on the south coast.
The Sport Central club has two pairs entered in the women's Trophy with top seeds Sam Cash and Annie Reiswig in Pool E and third seeds Kayla Bastian and Blair Ehrlich looking to emerge from a tough Pool G.
In the men's Championship event second seeds Andy Clayton and Alex Ukkelberg are going for gold with Northumbria's England captain Adam Bradbury and partner Federico Pagliara seeded first in the Trophy competition.
"Across the board the team should do well," added Vlasic. "We've worked hard on our strength and conditioning on the sand and honed the skills required for beach.
"Tynemouth has thrown everything at us on the Longsands in the last few weeks so we're ready for anything weather-wise!
"Going into the competition as top seed is an exciting position to be in. I don't feel any extra pressure but I know everyone will want to beat us.
"Both the men's and women's pairs have prepared well and we're looking good. We have two full days in Bournemouth before the competition gets underway so we'll be more than ready."
Vlasic and Tokarenko open their account against 17thseeds Cranfield before facing Derby, Sheffield and Sheffield Hallam in their remaining group games.
Cash and Reiswig face Birmingham, Warwick, Bath and University College London in Pool E of the women's Trophy. Northumbria team-mates Bastian and Ehrlich look to exit Pool G with wins against Sheffield, Bournemouth, Surrey and Derby.
In the men's Championship Clayton and Ukkelberg are drawn against pairs from Bath, Birmingham, Nottingham and Gloucester in Group B. Pagliara and Bradbury begin their men's Trophy campaign against derby rivals Newcastle before taking on Cambridge, East Anglia and Anglia Ruskin.