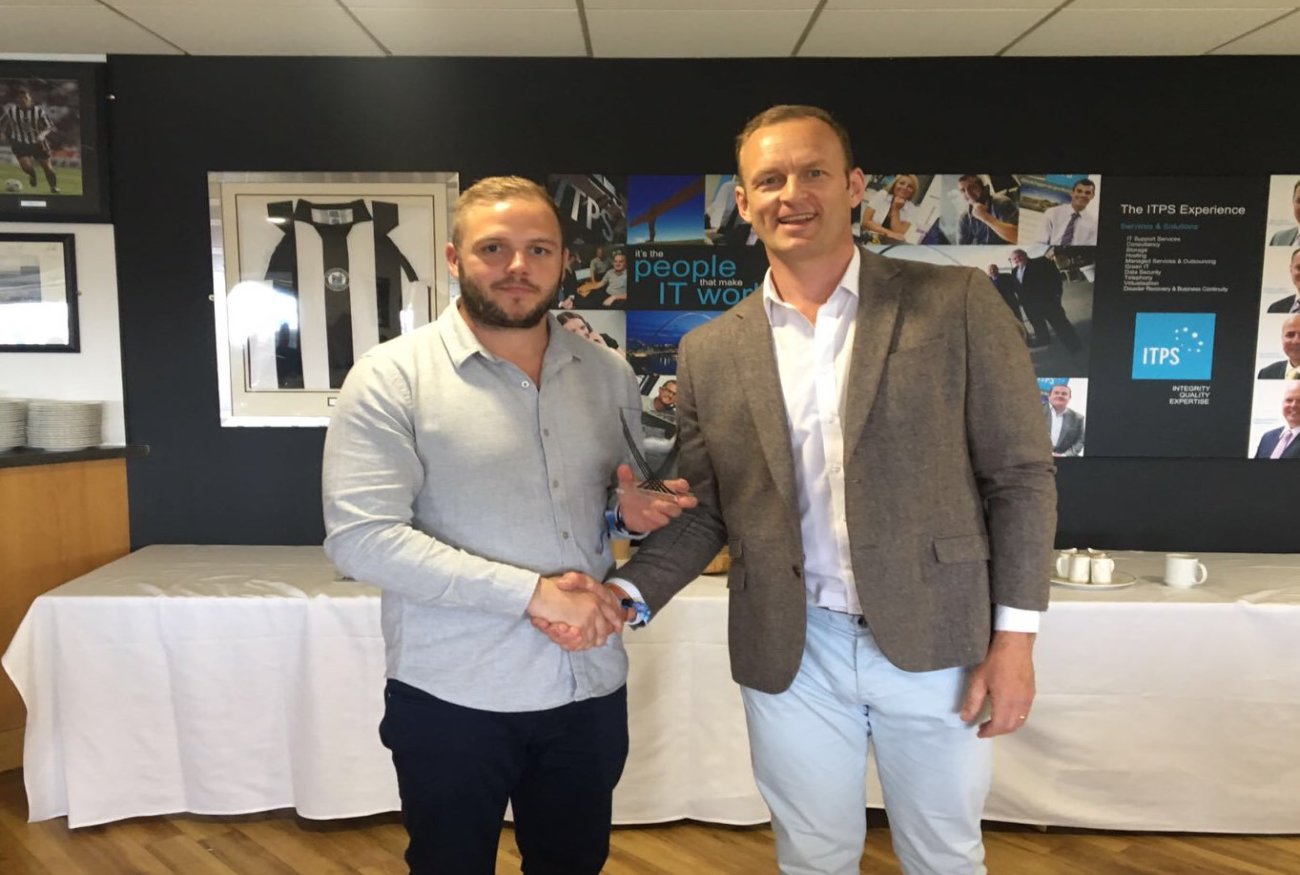 After an incredible season Team Northumbria's Rugby League programme was awarded the University Team Of The Year prize for the third year running at St. James's Park as part of the RFL Magic Weekend.
Head coach Jason Payne praised the incredible work from both the players and coaching staff after a season that saw the programme win the BUCS Championship, BUCS Championship 9a, BUCS Trophy 9s, Northern 1A title, Northern 3B title and promotion for the thirds - as well as amassing 235 BUCS points and the title of TN Sport Of The Year at this year's Sports Ball.
"I really didn't expect to win the University Team Of The Year prize again to be honest," said Payne.
"I think it's just the quality of the overall programme that really nicked it for us this year. We put a massive emphasis on strengthening our seconds and obviously our thirds for their first ever year. I think that's what really won it for us and it's massive credit to the players.
"In terms of my highlights of the season, it sounds a bit cheesy but just doing the training and the sort of day in day out stuff with the players is what stands out. We work really hard but we have such a good laugh with everything that we're doing as well.
"An obvious standout for me was winning the championship again for the first team to take back-to-back victories. I think it just proves that last year wasn't a fluke and if anybody did think that then they obviously don't now. The way we won it, as well, was impressive. I thought we were pretty dominant in the final to be honest.
"I think overall our success this season is 100% down to the great group of student athletes we have, as well as all of the hard work from the coaching staff. We have a mixed bag of full internationals to lads who have never played Rugby League before and they come together, they stick together, they hang out together, study together and train together.
"There are never any egos or any attitudes, never any preconceived ideas of how things are going to be and they get out there and give it their all – the players 100% make the programme what it is.
"The challenge next season is to keep this momentum going and it's going to be a big challenge. We're not going to have it all our own way. We've still got lots of things to improve on so we just need to stay hungry and keep fighting for more."