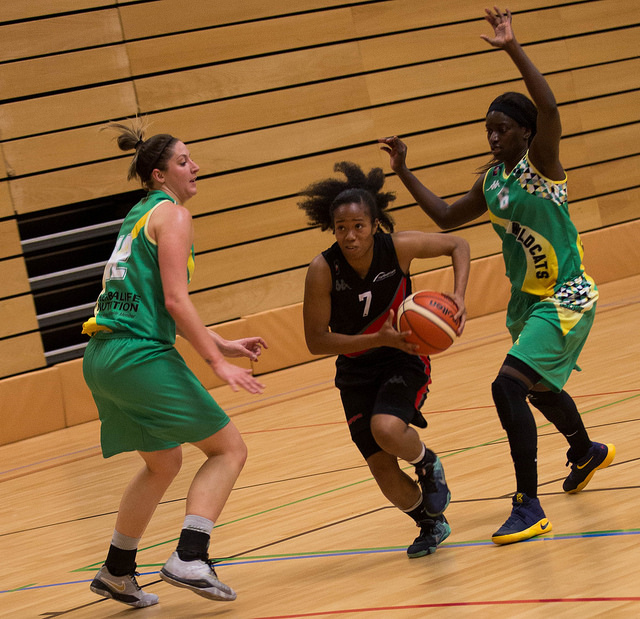 Chris Bunten admitted he could not defend the indefensible after Team Northumbria lost their focus and failed to execute their gameplan en route to exiting the WBBL Cup.
The frustrated playcaller felt fierce rivals Nottingham Wildcats were there for the taking following the East Midlanders' shock loss to Manchester Mystics.
But TN slumped to a 92-71 defeat –prompting Bunten to seek answers from his players at practice this week.
"I need to speak to my captain Nicolette and the players to work out why they went off message against the Wildcats," added Bunten.
"We had a gameplan and I was convinced it would work. But now we'll never know as the players lost their focus early on against Nottingham.
"The Wildcats went into the match on the back of a heavy defeat and we needed to get at them early and ensure they continued to doubt themselves.
"I told the team to be super aggressive but it didn't happen. We just didn't execute anything in the first half but we were still in touch. I still felt we could turn it around.
"But the players simply didn't execute the gameplan defensively or offensively and we paid the price.
"I'm the first person to look at myself when we lost a game like that and of course I'll go back and look at what I could have done better.
"But it will be interesting to hear what the players say when we get together this week."
TN went into the Nottingham clash on the back of a confidence-boosting 53-47 win at Barking Abbey – the first time in more than two years that the Tynesiders had topped the Crusaders on their own court.
Bunten finally handed a debut to Kara Bonenberger and added: "I'm really happy that she's finally in.
"Of course there will be a period of adjustment in the competitive matches but Kara has been training with us for the last 10 weeks.
"She knows the players, knows the system and just can't wait to get her TN career started.
"On Saturday we played fantastic defence and Kara was at the heart of that. She really anchored our defence.
"But for some reason the players just didn't buy into the defensive strategy on the same level against Nottingham.
"We need to go back to the drawing board and understand why that was."
Bunten has revealed he will be without Abi Asoro (broken finger) and Rachael Bland (muscle tear) until the New Year after both players had recent injuries reassessed.
"It's a blow but these things happen in sport," he added. "They are two big players to miss and a few of the other girls are a bit banged up but we can't do anything about injuries.
"What we can do is work on things from a tactical perspective and that's what will happen between now and our next WBBL match against Manchester."