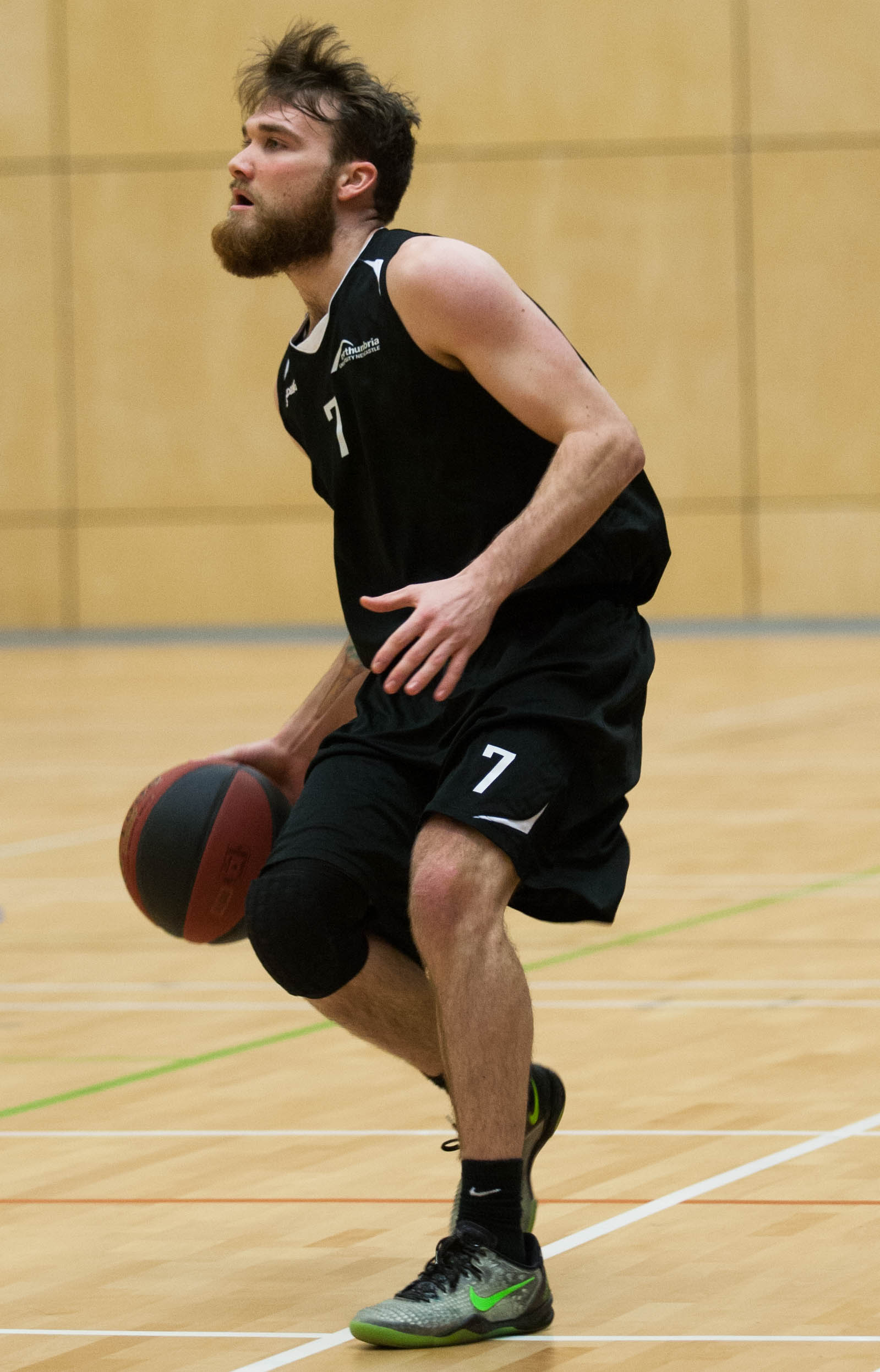 Team Northumbria basketball missed out on a semi-final berth in the Men's National Trophy after a 75-67 defeat to Manchester Magic.
In a winner-takes-all affair in Pool Three, the Magic edged out Marc Steutel's men after a scrappy second performance followed a slender three-point half-time lead.
"In the first half we did things well but I didn't think we were excellent so I was pleased," said Steutel.
"But we didn't rebound well at all in the second half and I felt like the game could've gone either way. We just didn't come out with the same effort.
"Had we come out with the same intensity as the first half then the result might have been different. But it was disappointing as I feel we lost the game on effort plays.
"It is early days for us as a group and our offence needs to improve. But as a coach to lose the game on effort is really disappointing."
Despite the disappointing result, TN's captain Siman Stewart led from the front with his coach hailing a 22-point, 12-rebound performance.
But Steutel believes the squad still isn't playing 'Northumbria brand' basketball yet.
"Siman was outstanding, he was key defensively and he was a real positive for the guys," he added.
"We go into games thinking we can get anybody and that's the confidence in the group.
"Each year I recruit a team who I think can play Northumbria style basketball and at the moment I don't quite think my imprint and the Northumbria imprint of how we play basketball is there yet."
TN will now look forward to the start of the EBL Division One season as they open their campaign at home to Essex Leopards at Sport Central on October 9 (4pm tip).
Coach Steutel will also hope to get vice-captain Jack Preston back fit for the start of the regular season as they look to build on from the Trophy.
"I'm not one for moral victories and even though Jack Preston wasn't there the guys were saying it might have been different if we had him but that's basketball," added Northumbria University's head coach.
"We have to go into the game with whoever is available and I think it is going to be a competitive league.
"We have got a lot of work to do to get ready as the league opens up this week and we start at home to Essex which will be a challenge."