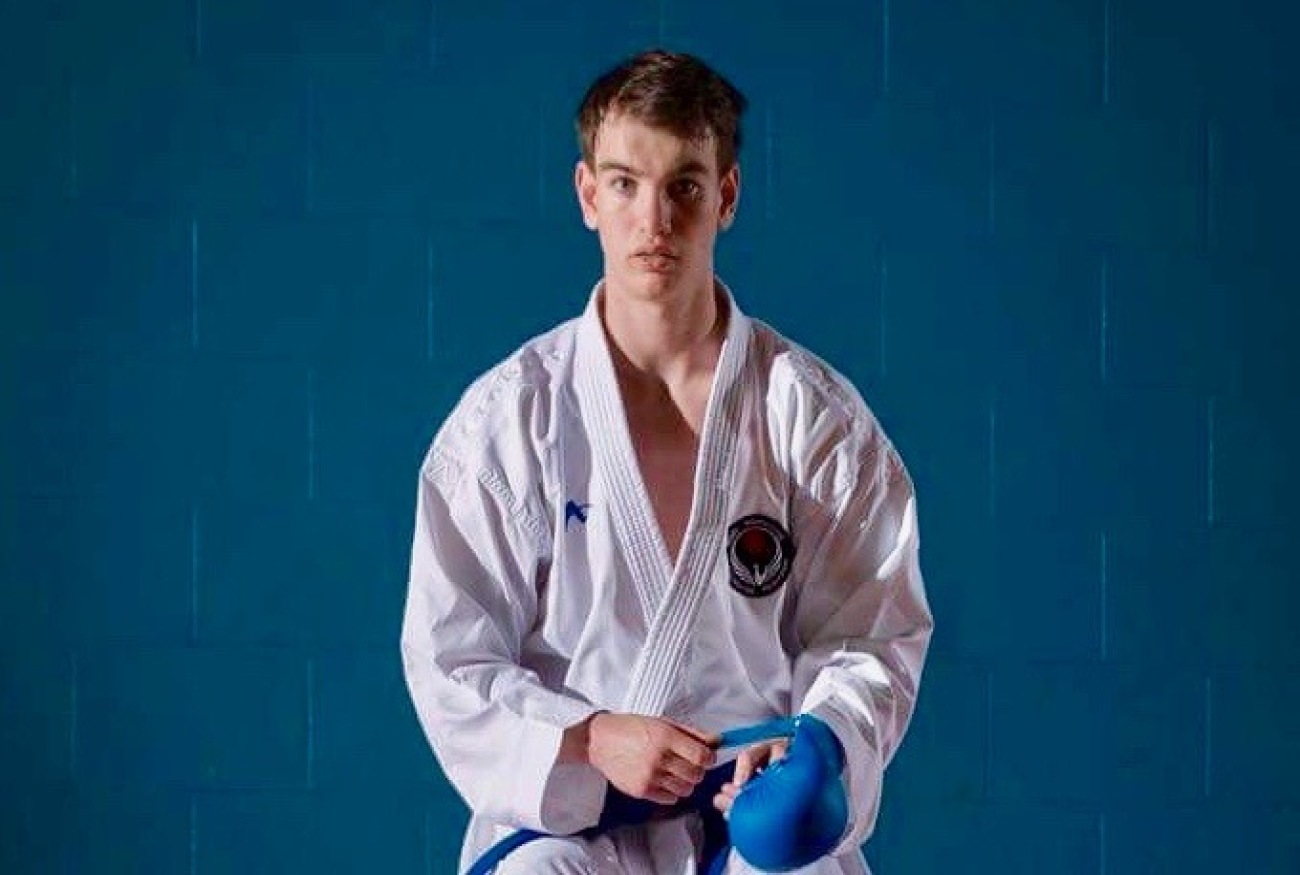 Northumbria University student Rory Kavanagh goes up against the great and good of the karate world this weekend in pursuit of the £10k prize that could take him all the way to Tokyo 2020. Northumbria Sport got the lowdown on the throwdown that is London's start-studded 10K Karate Clash...
Northumbria Sport: What are you expecting from the 10K event?
Rory Kavanagh: I wouldn't have entered the 10K Karate Clash if I didn't think I have the ability to win. Every competition I enter I go in to win and that's what I'm going in there to do. I'm going to go out on the mats, take it round by round and enjoy myself while putting on a show. And if everything goes as planned on Saturday night, I'll be coming home with £10,000!
NS: How excited are you to be competing alongside the world's best?
RK: It's what I do every competition but the only difference is this competition isn't divided into weight classes. Fighting is what I love doing so it doesn't matter who stands in front of me - I'm going to enjoy every second in the spotlight.
NS: Who should we watch out for this weekend?
RK: Every name on the fight card is worthy of being there and with the added pressure of a sizeable cash prize then it's anyone game. And I'm never one to be ruled out.
NS: As a Northumbria University student how much support do you get as an elite athlete?
RK: I'm on the elite athlete scheme at Northumbria University. The university supply me with sports access to free gym membership, six physiotherapy sessions a year, three strength and conditioning sessions a week and sports massages. The only thing I'm missing from the University is funding for competitions. It's very difficult to be a full-time student, compete and train as a world class athlete and fund international competitions. So the £10,000 prize would allow me to subsidise some competitions.
NS: What degree are you studying for?
RK: BSc Applied Sports and Exercise Science.
NS: How will you relax in the hours leading up to your first 10K contest?
RK: I don't have a particular routine as such. I'll just warm up and work with my coach on techniques, focus and get my head into a positive place. I know I've put the work in during the build up to this competition and I'm feeling really good. Nick, my strength and conditioning coach, has been working with me since September and I'm stronger and faster than I've been in a while. I want to thank all of my karate instructors, sparring partners and coaches who have been pushing me to my limits and keeping me on the top of my game for this season of fighting. Now it's just time to go out there on Saturday night and show everyone that the Fighting Irish are still a force to be reckoned with!