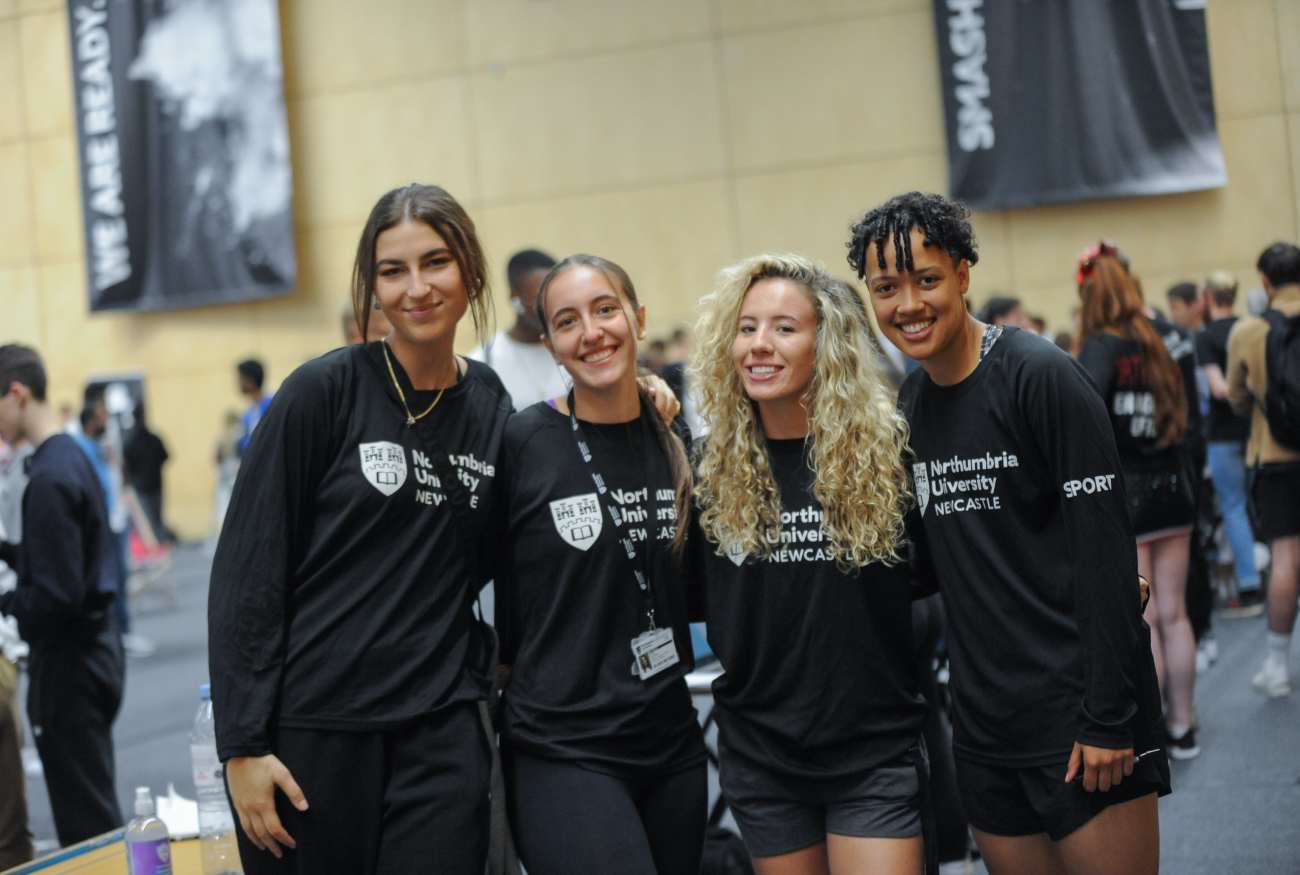 Starting university is a huge change for any new student, and when I reflect on my first week, I remember the feeling of being overwhelmed with information extremely well. Whether that was not knowing which sport was best for me or trying to figure out the best place to find out the information I needed. It was a tricky time to navigate.
So, with the new academic year just around the corner, and with students coming onto campus as we speak, I have narrowed down some top tips that will ensure you get the most out of your first week here at Northumbria!
Our Big Week of Sport, starting from 22 September will allow students to book onto sport taster and trial sessions on the Northumbria Sport app for free, providing them with the opportunity to try out whatever it is they are interested in without immediate commitment!
And although it is impossible to try out everything on campus, this list will hopefully make your life just that little bit easier and give you some useful information as to what you can get involved in.
This is the best piece of advice I can give to any new student interested in sport. Our Sports Fair is on Wednesday 21 September 11-5 at Sport Central in the heart of our City Campus. It will be here where you can get to know everything about sport here at Northumbria. With all 35 of our sports clubs being represented, you will have the chance to chat to their members and sign up for taster sessions of any that catch your eye!
Take advantage of our £180 early bird fitness membership
Whether you are looking to go to the gym as a way of improving your fitness or want to try out a new fitness class, our gym at Sport Central is the best place to be. Until 21 September you will be able to join the gym for £180 at a discounted rate, but signing up at Sports Fair will be the last opportunity to take advantage of this, so get it while you can!
Download the NU Sport app
By downloading our NU Sport app and creating a free user account you will be able to book onto our free sessions from 22 September throughout our Big Week of Sport. As well as this, you can get more information on our growing Social Sport programme which provides free sport sessions for fitness members and £3 sessions to those who aren't. Ranging from sports such as table tennis and cricket to our new touch rugby for 2022, I can guarantee there is something for everyone to get involved in!
Be open and try something new!
Being open-minded and giving yourself the opportunity to try something new during this week will give you the best chance of figuring out what it is you like most. I took real advantage of signing up to lots of different sports during the Sports Fair in my first year, and found it was a massive help when deciding where my interests lie. Whether you want to give something a go that you've wanted to for a while or you are going back to a sport that you haven't done in a years, there are options for everyone!
Chat to students and staff on campus
Keep an eye out for our student reps and staff in their Northumbria Sport T-shirts throughout the week as they will be your first port of call to provide you with any sport-related information you need. Talking to students and getting a first hand idea of what it is like being involved in sport at the university will put you at ease - at least it certainly did for me!

If you are a student interested in sport at Northumbria, now couldn't be a better time to get involved. As well as participating in sports first hand, we also offer a range of different volunteer and internship opportunities in and around campus which will provide you with a great opportunity to expand your skills off the pitch.
Personally, throughout my time at the university I have taken advantage of these opportunities, undergoing a marketing internship which has allowed me to develop skills and gain experience in a sporting environment alongside my studies.
So, whether you want to represent the university in a sport you already love or are ready to try out something completely new, getting involved in our Big Week of Sport will provide you with the best opportunity to learn everything you need to know! We can't wait to see you all getting involved!