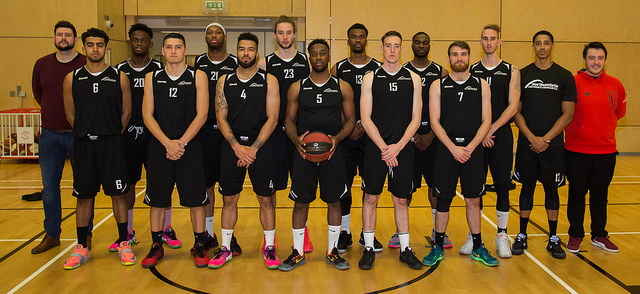 Team Northumbria smashed their second win of the weekend against Leicester Warriors securing a place in the quarter-finals of the National Cup.
Following a tight first quarter, TN proceeded to eclipse their opponents and bag a brilliant 90-57 win.
Both teams played exceptionally well and the Warriors maintained a consistent challenge throughout. But TN were able to pull through and progress.
Head coach Marc Steutel was thoroughly impressed with how his side played and delighted to see another two wins for the team for the second weekend running.
"I'm positive with the guys," he said. "Defensively I thought we were exceptional in the first half against Leicester and we were solid, controlled and don't think the game was ever in doubt.
"I thought Tayo Oyefusi was outstanding. He was everywhere defensively and offensively, really smart. He was probably the standout for me I think."
Their confidence in the cup clash may have come from an impressive 86-75 triumph against Reading Rockets on Saturday.
Steutel highlighted that TN have been practising their defensive techniques which he thought had shone through during the team's performances over the weekend.
"We've been trying to build on our defensive consistency and I thought both games were really good in that respect," he added. "That's been a massive focus and we've been working on it a lot during practise. I think we've really seen signs of ourgood habits coming through."
TN's victory takes them through to the quarter-final of the National Cup where they will face Bradford Dragons on November 20.
"We've got Bradford away in the next round and it will be tough," he added. "We see them in the league next Saturday so it will be interesting to see what that game's like because we know they're coached well and they're playing well. Next weekend is a big test for us."
TN face the Dragons and Manchester next weekend in an NBL double header looking to pick up another brace of wins to fill them with confidence in preparation for the quarter finals.
Lottie Steele