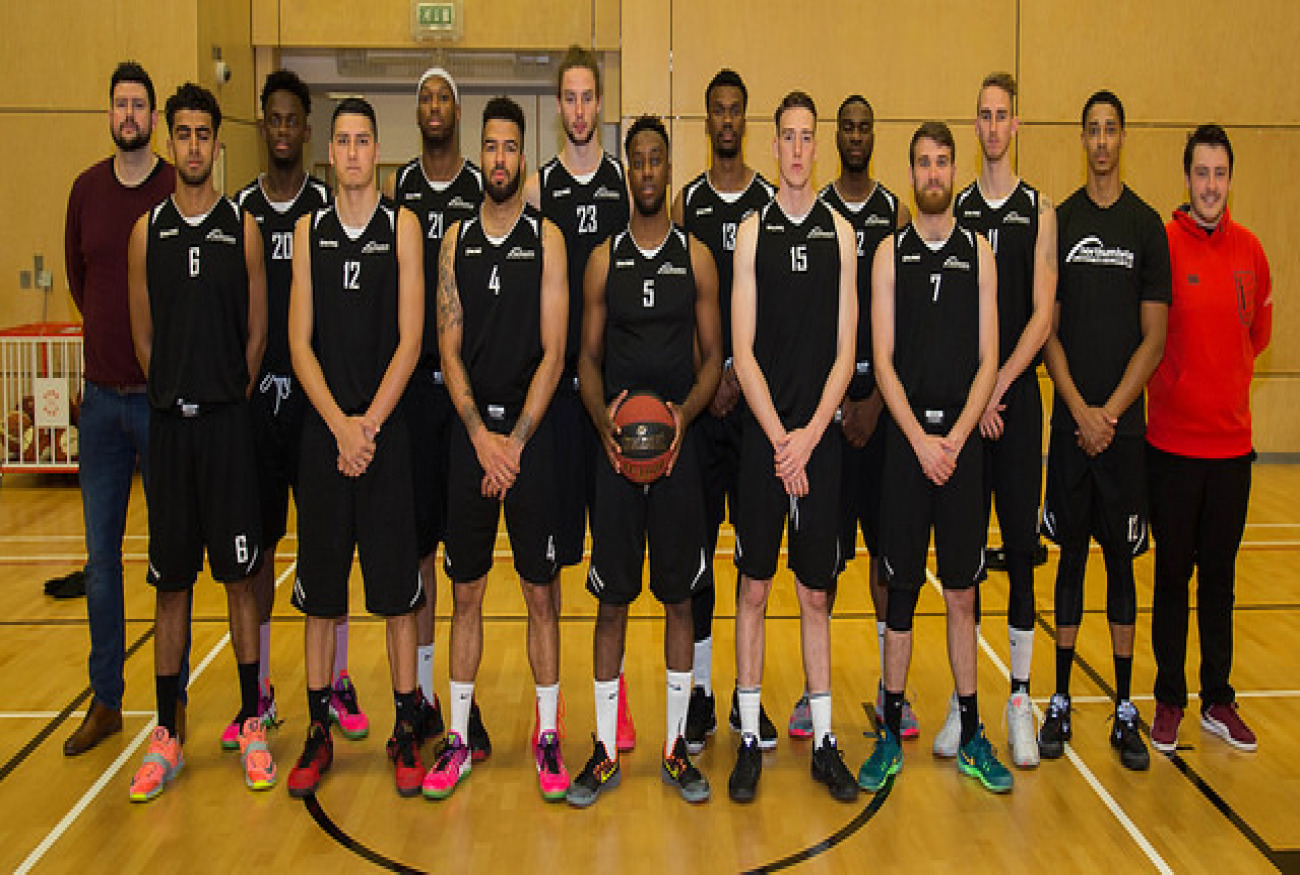 Marc Steutel has described his pride and elation after Team Northumbria men lifted basketball's Division One title for the first time in the club's history.
Another winning weekend on the road sealed the regular season crown with a game to spare.
And Steutel pointed to the togetherness, commitment and resilience at the heart of a side that has played 12 of its last 14 league matches away from home.
"I think a lot of people on the outside looked at that schedule after Christmas and pointed to matches where we might slip up and where all of those miles might take their toll," he said.
"Others might have believed we were only top of the league because we had played the majority of our games at home before 2017. We knew different.
"It was a situation that we dealt with confidently and professionally. And I don't think anyone can argue that we're not the best basketball team in the division now.
"In many was our victory at Reading summed things up. They had won 19 matches on the trot to put themselves within touching distance of top spot.
"But we went to their place and won 76-64 when the pressure was on.
"They had three players who were combining for an average of score of 71 points in the last three games and we restricted that trio to just 45 in total.
"That's what our season has been built on. We have been committed to playing strong defence from day one and that focus has paid off."
TN have already lifted the National Cup this season and Steutel is finally reaping the rewards of a concentrated recruitment strategy and a consistent approach on court.
"It's fantastic for the players and for Northumbria University's basketball programme," he added. "We have won two trophies and we've put Northumbria's name on the men's basketball map.
"The commitment and work-rate of the players has been on a different level but as a group they knew they were capable of achieving something special this season.
"To be National Cup winners and Division One champions is something I'm struggling to take in. I'm struggling to find the words for what that actually means to me.
"It means a great deal and I'm so proud of the guys for battling through adversity, sticking together and playing for each other.
"To beat Westminster 24 hours after the Reading game - and confirm the league title in the process - was just typical of these guys.
"They came out of yet another arduous weekend on the road with two wins from two and they can enjoy next weekend's home game knowing they're champions."
Now TN will turn their attention to an historic treble by focusing on the playoffs. Home advantage is guaranteed and no team will relish a trip to Tyneside in the last eights.
"That's what we have to go for now," added Steutel. "For us the season is far from over. We enter every competition with the aim of coming out on top and the playoffs are no different.
"The lads will have time to enjoy their league victory but then it will be back to business and plotting a route to the playoff final."