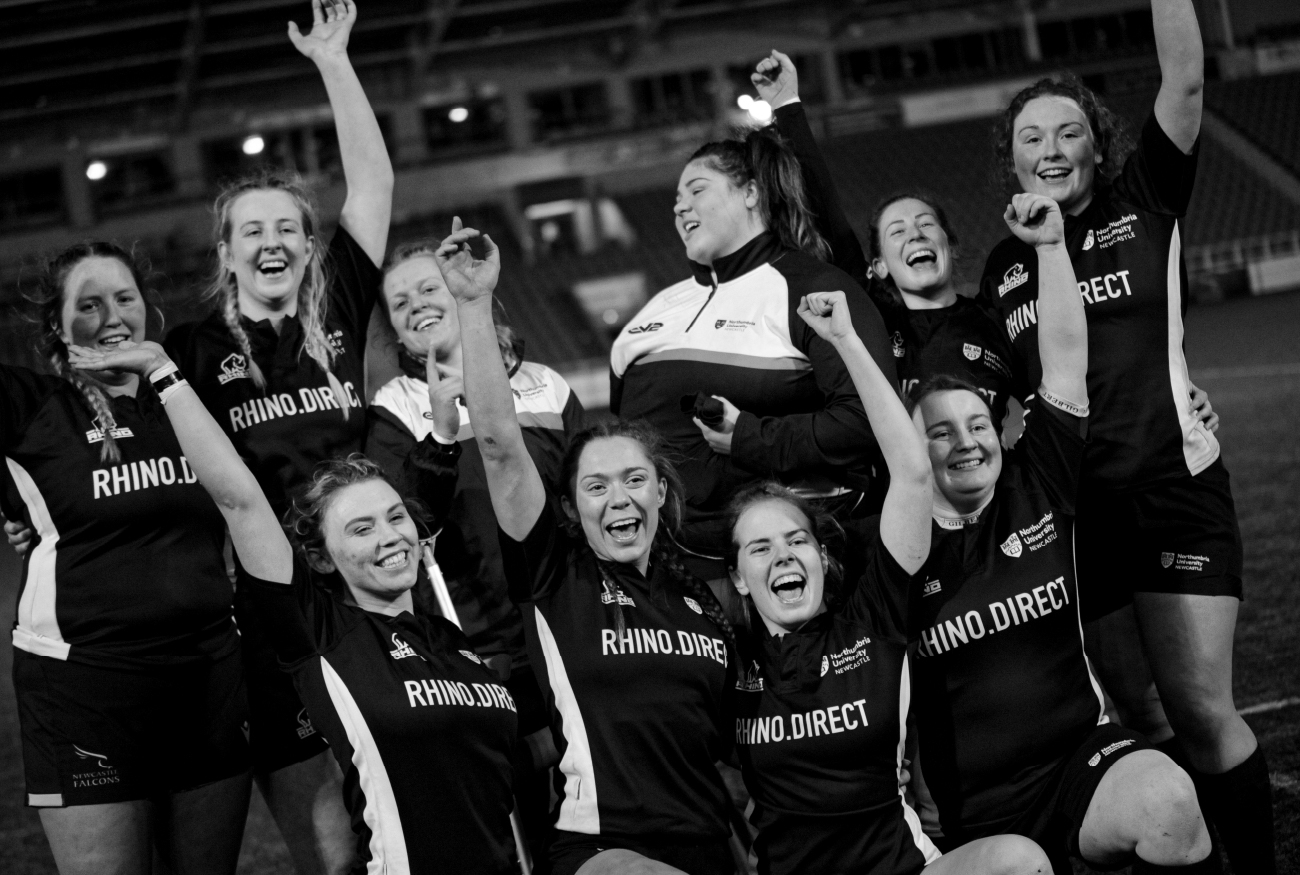 With results day looming it will seem almost impossible to be able to get excited about the prospect of starting university in September, however it is important to remember that the hard work is already done. It is time for a new beginning and there has never been a better time to try something new!
Going to university can be a challenging time for everyone, and a change that can take time to adjust to, so finding that balance and down time from your studies will never be more important. Exercise can be a brilliant way of taking that well deserved time away from your books to reset for the days ahead. In general, physical activity is a great tool to improve overall well-being so why not get involved?
Coming to Northumbria is the perfect opportunity to try new things and getting involved with sport here is the perfect place to start. At Northumbria there are 35 different sports clubs to choose from ranging from competitive BUCS (British Universities & Colleges Sport) driven clubs to ones adopting a more relaxed training ethos. So, whether you are looking to try a new sport or join a club in a sport you already compete in, the choice is there. And if taking a more hands-on role is something you are interested in too, each club is run by an elected student committee allowing you to be fully immersed in the running of a club itself. But competing definitely isn't for everyone - so if you don't a sports club, ocial port sessions .
Being part of a sports team specifically at university allows you to gain a new perspective on taking part in physical activity; and for me is one of the most enjoyable aspects of my time at Northumbria. Sometimes it is easy to only focus on the competitive side of sport but getting involved whilst at university has allowed me to realise that competing is not only about the results but also about being part of a community and having fun along the way. Getting active and having fun with fitness should always be a priority so why not get involved and have some fun. Coming to university is an exciting time and throwing some sport into your experience will most certainly add to that!
You are coming to Northumbria University at such an exciting time with endless opportunities to grow and try out something new. There has never been a better time to get involved!
This year's VP port Emma Collier has a message for all new students joining in September and gave an insight to her time here at the university:
"I am super excited to welcome you to Northumbria, specifically Northumbria Sport! Northumbria Sport is here to make you feel welcome and part of our uni community as well as getting you active, involved and hopefully, making a group of friends you will have for life. We have loads of opportunities for you to get involved with whether that's sports, the gym, volunteering or just a casual kick about. Northumbria Sport is here for you.
During my freshers, I joined the Hockey club and honestly met and made my best friends at university and from there met so many more through the sports community and I want that same experience for you! So come down to our Sports Fair on the 22nd of September for the chance to sign up for clubs, sign up for the gym and just get involved! I hope to see you all very soon!"
So, whether you want to represent the university in a sport you already love or are ready to try out something completely new, the university has all the facilities and experts to help you out with that. Get involved and we can't wait to welcome you all in September!