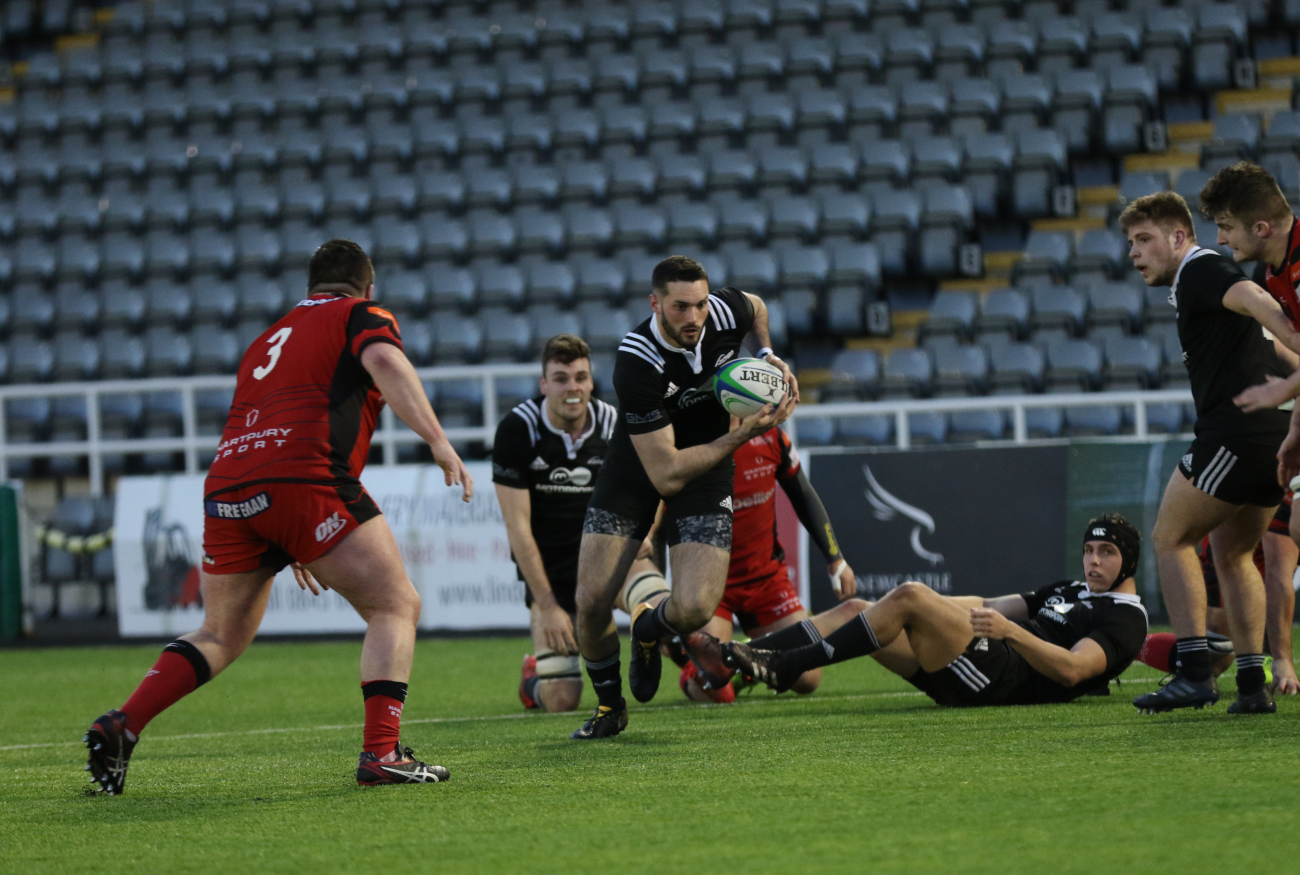 Team Northumbria M1 Head of Rugby Darren Fearn could hardly contain his excitement ahead of his side's BUCS Super Rugby playoff quarter-final clash against Bath University.
Heading into the game, Fearn's side had suffered two heartbreaking losses at the hands of local rivals Durham and Leeds which meant that TN were unable to clinch the elusive BUCS Super Rugby title.
But despite their title misery, Fearn was in a boisterous mood and insisted the two week break since his side's loss to Leeds had done them the world of good.
"We're all excited and looking forward to it," said Fearn.
"It's our first home game back at Kingston Park since Hartpury which was in early February.
"The two weeks we've had since the Leeds loss have given us a bit of time to get away, almost to the point that Leeds seemed an age ago to us.
"But I think that break has been a good thing because I don't think there's necessarily been a hangover from that loss."
With the BUCS Super Rugby season now hurtling towards its grand finale at Twickenham, Fearn admitted that he was looking forward to seeing his side have to play without the expectation that came towards the end of the regular season.
"I think there's an element of there not being as much pressure upon ourselves," said Fearn.
"This week we've really put the emphasis on enjoying playing at home, on a fast track which puts us in a position to do what we do best.
"Maybe we did fall away a bit because of the pressure but now it's important for us as coaches and as players to go out and enjoy the occasion at home against Bath in what's becoming a great competition."
But an adamant Fearn also was clear that Bath would be coming to Kingston Park to claim a scalp and that his side must be ready for what will be a tough test of TN's championship aspirations.
"Bath are going to be coming here quite confident after their win against Cardiff in the last round," said Fearn.
"I think they'll try to shut us off in our wide channels and maybe try and throw it around up here because Kingston Park is quite a fast pitch.
"So, we're going to have to be prepared because Bath will be a tough test."