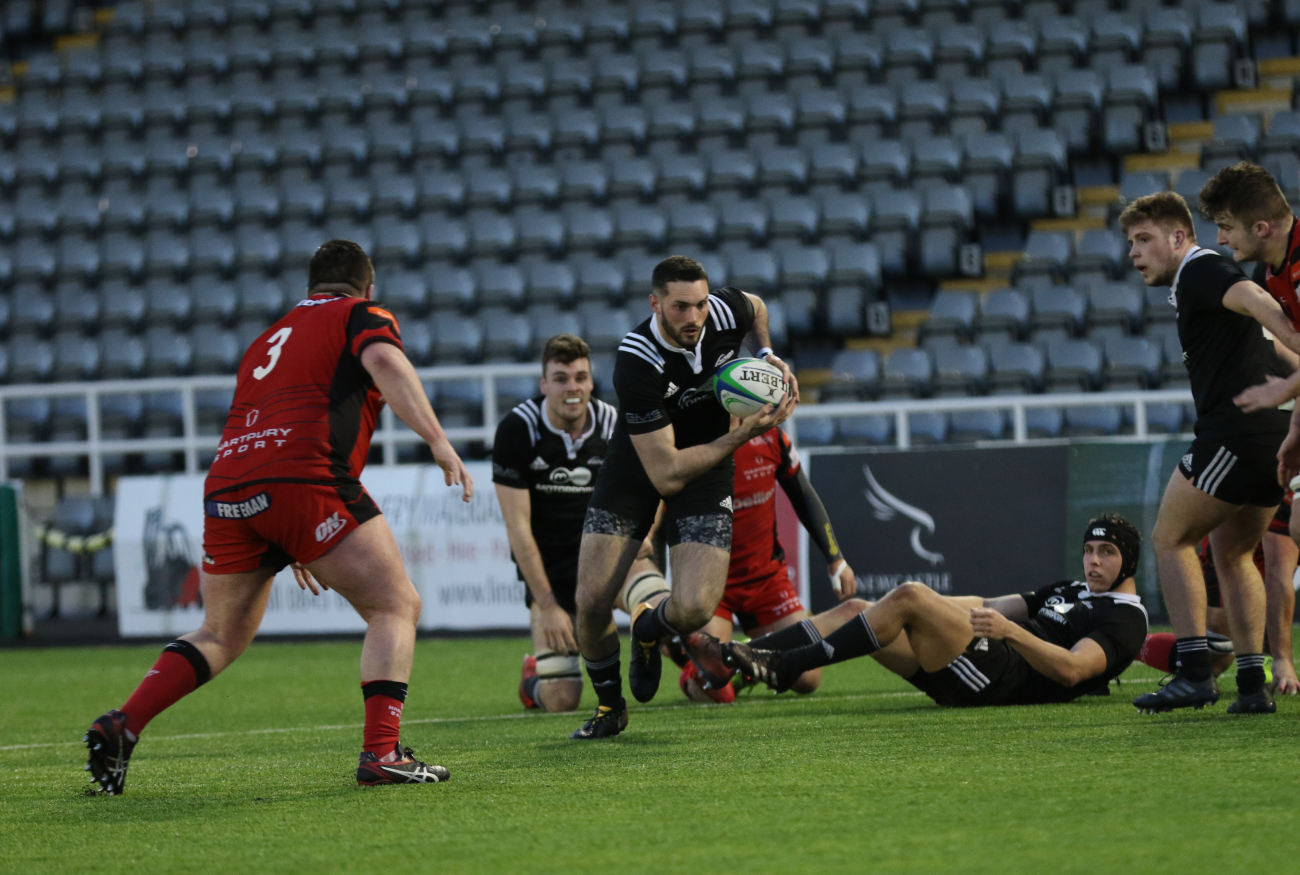 Team Northumbria Head of Rugby Darren Fearn was left feeling perplexed after his side's third consecutive comeback against Nottingham Trent.
Once again, a slow start nearly proved costly for TN, who found themselves in a 22-0 hole after just 30 minutes.
But after some early tactical substitutions from Fearn, and a stern talking to at half-time, TN went on a rampage, scoring 31 unanswered points to reclaim pole position in the BUCS Super Rugby table.
Fearn admitted that his side's performance in the first-half was unacceptable.
"We were pretty poor and a lot of credit needs to go to Nottingham," he said.
"They scored 22 unanswered points to open the game and forced us into a number of errors.
"We needed to buck our ideas up at half-time because we definitely should not be putting ourselves in a hole that early in a game.
"It's a good comeback and credit to the lads but we weren't good enough early doors and it nearly cost us dearly.
"It worries me to an extent.
"It's not good enough at this level to go out and concede 22 points that early on.
"But alternatively, you could argue that we displayed a really strong mindset by scoring 31 unanswered points.
"We know that we can't afford to have that dip in concentration because now it could cost us our whole season."
And while Fearn was left feeling frustrated by his side's Jekyll and Hyde performance, he did admit to being proud of the reaction shown by his bench, who played a pivotal role in securing TN's 11th win of the season.
"I made the substitutions early on because I thought we were lacking some control," said Fearn.
"James [Christie] and Josh [Bragman] came on and really helped us control the game better.
"That being said it's important to remember both Jake [Rodgers] and Harry [Laidler] are young and had trained well all week but I just thought it was the right call to make given where we were.
"I was really impressed by Louis Musetti today who came on today for the first time since Cardiff Met at the start of the season.
"I thought he had a superb game.
"There were certainly others who deserve a mention today as well.
"Lewis Berg was outstanding in defence, Suva [Ma'asi] put in an excellent shift today and I thought Aedan [Moloney] took his two tries really well."
And Fearn was adamant that after three consecutive slow starts, he would get the response needed from his side ahead of their game against Durham on Wednesday.
"I know this group of lads well and I think they'll be really eager to show a reaction against Durham," he added.
"We've now got to sit down as a coaching group and pick our best 22-man squad for Wednesday and make sure that we don't underestimate our opposition.
"If we have another off day we're going to struggle - so we need to get ourselves back to where we need to be ahead of a tough game against Durham."