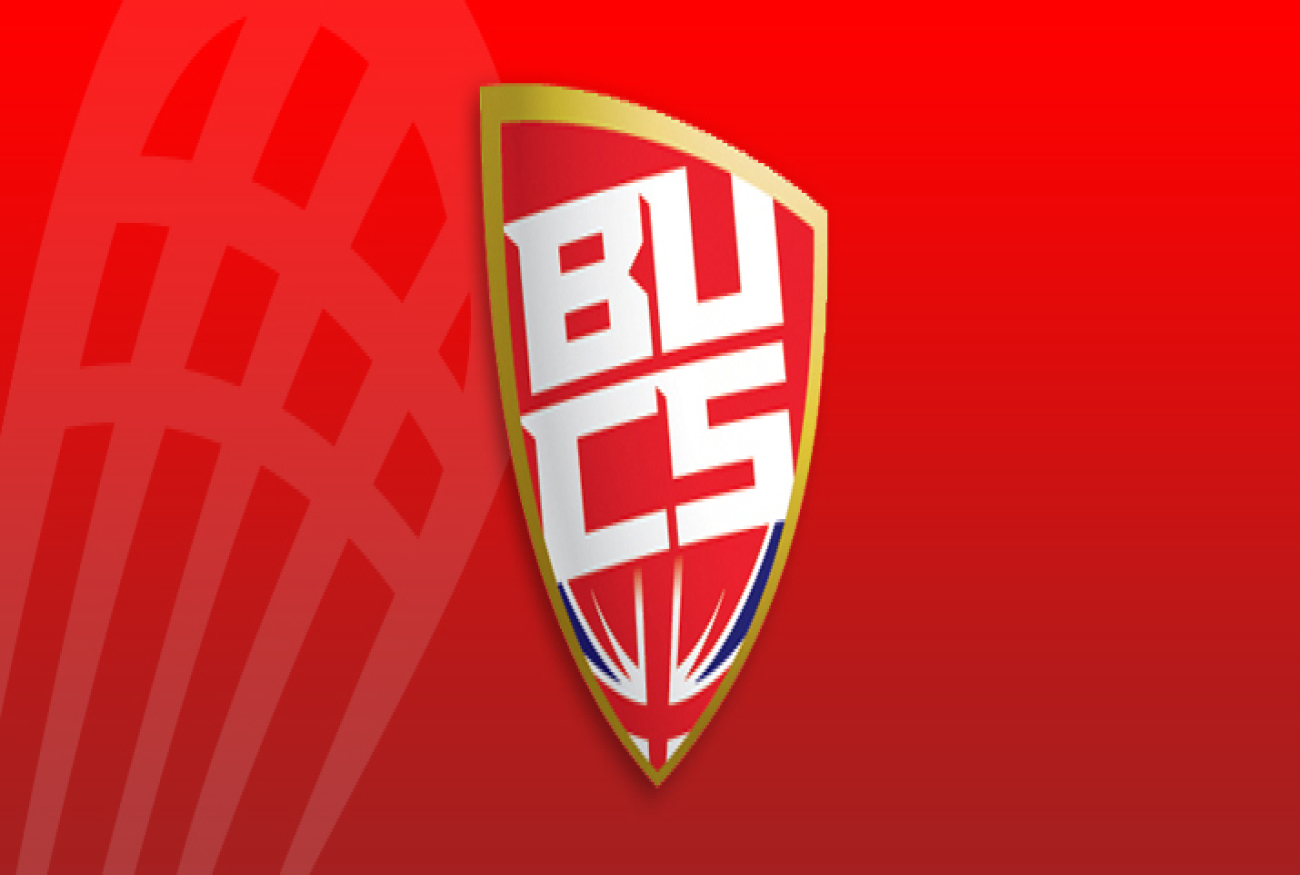 An incredible second half performance from Team Northumbria M1 Rugby Union helped them overcome a 14-0 half time deficit against Hartpury.
In what was their home finale at Kingston Park before three back-to-back away ties, TN found themselves camped within their own half for most of the opening 40 minutes.
However, after half-time they looked like a completely different side, as they roared back to claim a stunning 29-19 bonus point victory to shock the defending BUCS Super Rugby champions and go back to the summit of the table.
And while TN Head of Rugby Darren Fearn admitted that Hartpury were the best side his team have faced this season, he could not contain his delight once the full-time whistle had gone.
"I think that [Hartpury] was probably the best side we've played all season," said Fearn.
"They were outstanding, they really were. I thought they were clinical, their forwards worked hard and their backs worked hard.
"They fully deserved to be leading 14-0 at half time.
"Going in at half time, we as a coaching group we basically just said right, what do we need to do to beat this lot?
"We didn't go in at half time and blow anyone's head off.
"So we kept the ball more in the second half because we knew they [Hartpury] weren't going to cough up possession easily.
"We told the lads to play in the right areas and when we get in the right areas we said let's do what we do best and I think we did that really well in the second half."
TN's come from behind win featured standout performances off the bench from flanker Yaree Fantini and Jake Rodgers, who slotted some crucial kicks late on in the second half to keep his side in the contest.
And while Fearn was delighted with the impact his two early second half substitutions had, he was keen to emphasise that the win against Hartpury was mainly down to his side's fight and camaraderie.
"Jake and Yaree were both electric," said an ecstatic Fearn.
"We felt like it was important that they both came on and they proved that it was the right thing to do.
"But it's important to note that this was a really good team win. The scrum was absolutely outstanding again.
"Credit to the lads, man to man I think Hartpury must have had a lot of KG on us.
"But that's three weeks on the bounce that we've got the scrum right so I'm really chuffed to bits with the lads on that front.
"The line out was sorted out on the field but It was a bit scrappy at the start.
"We were a bit flat again like we were against Bath at first but I think that was more because they [Hartpury] shocked us early doors. But fair play to the lads in turning it around. They were an absolute credit to the university.
"We've just got to enjoy this weekend, pat ourselves on the back because it was fully deserved win and then start building for Nottingham on Monday and take it like we have all season long – week by week."