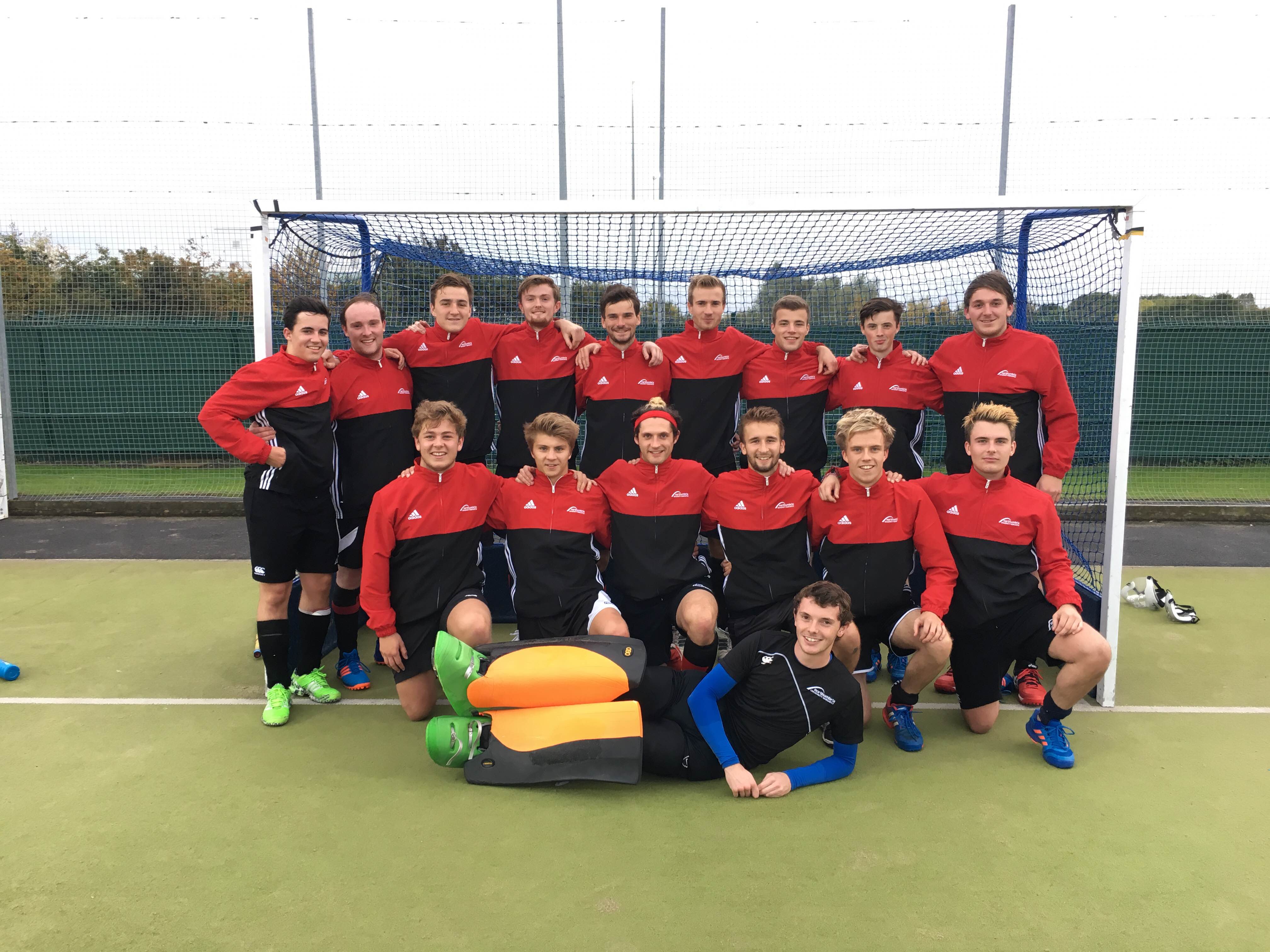 Northumbria University M1 Hockey's BUCS campaign got off to a flyer with a 2-1 victory against resilient opponents in a trying contest at Coach Lane.
The hosts dug deep to see off the recently relegated Sheffield University in what was a real challenge for Northumbria.
Niell Piper and Sam Whitehead both made it onto the scoresheet with vital goals either side of the half-time whistle.
"We're over the moon," said coach and player Corey Hastings. "Sheffield have just been relegated from the league above and will probably be the hardest team we face all year."
Hastings acknowledged the importance of some competitive game time after some good results in friendly fixtures and seemed impressed with the team's performance.
"We've played well in friendlies up until now, so it's nice to get some game time in a really competitive match," he added.
"We've had some really good spells but this is the first time we've put in a proper team performance so we're chuffed with the result."
Centre Matt Andrew put in a mature performance to dictate play and looked a class above his Sheffield counterparts.
"I think we've got a really strong squad this year," he said. "A lot of our senior players have come back to play for usand their experience is really important.
"All of our defence have been incredible which is vital if we're to keep winning these kind of games.
"Our goalkeeper Simon Thyer saved us countless times against Sheffield. There were numerous short corners and his double save towards the end of second half is the reason we got the win."
The tie remained level at 1-1 for some time and could have gone either way with chances coming at both ends of the pitch.
Sheffield looked dangerous and continued to trouble TN but it was Whitehead who grabbed the winner in the dying moments of the second half.
"We've been working on pushing the ball forward on the break as an attacking unit and it's paid off for us," added Andrew.
TN's next BUCS fixture sees them take on Durham University second team next Wednesday and the boys will look to secure another important victory.
"After the Sheffield win the expectations have changed," said Hastings. "We're looking to really push on and hopefully win the league and get promoted."