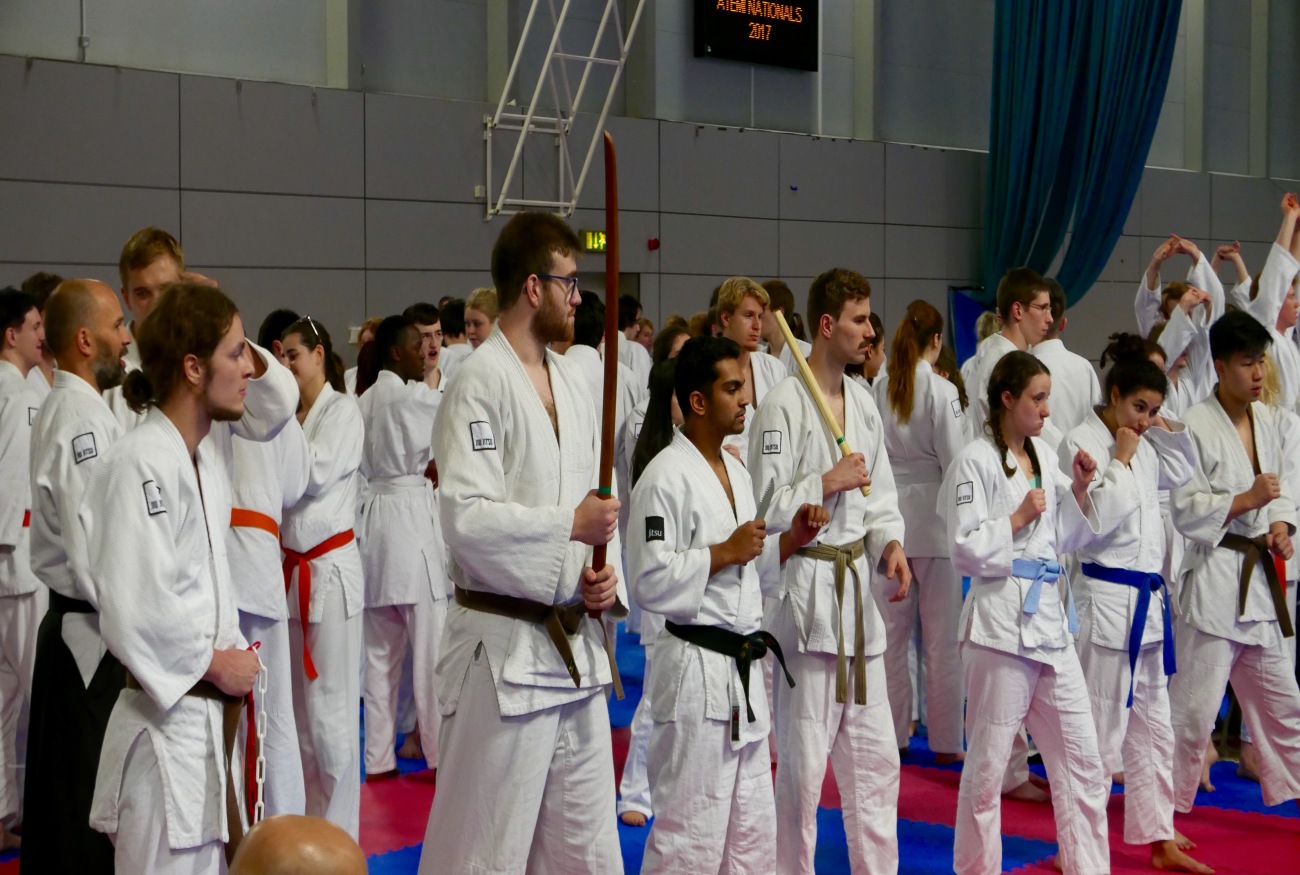 Suraj Soren led the Northumbria Jitsu charge as the experienced martial artist secured an unprecedented fourth successive national title.
The 2017 Sport Newcastle Rising Star and Northumbria Sport Scholar has dominated the floor at the BUCS jiu jitsu national championships since 2014.
And as soon as Soren set foot in Sheffield it was clear the talented student was in no mood to loosen his grip on a prize he calls his own.
"Suraj put on his usual show of panache and flair as he focused on securing the British Universities' title for a fourth time," said Northumbria Jitsu's joint head coach Dave Chalton.
"His was another outstanding performance and we couldn't be prouder of what he's achieved.
"This year Jon Thompson was eligible to compete in the BUCS individual championship so Northumbria had two great shots at a podium place.
"In the end Jon managed to secure fourth place in his first ever BUCS individual championship and secured valuable points for the team.
"In a cracking double whammy, he also finished second in the brown belt category. It becomes more and more difficult every year but Northumbria Jitsu continues to pick up medals at the major championships."
Chalton might be toasting more medal success after building a jitsu legacy at Sport Central during the past decade.
However, the veteran coach already has one eye on the future after using this year's BUCS championships to blood the next generation of Northumbria stars.
"Novices Andrew McDonald, Steph Stewart, David Praum, Jon Morrison and Joe Watson all put in storming performances representing Northumbria University at a national championship for the first time," added Chalton.
"Despite some technically great throws none progressed to the finals but that's no indication of just how well they performed.
"Andrew, in particular, was unlucky not to make the cut to the final. I think the club's future is in safe hands."
If Soren and Thompson hit the headlines then a slew of Northumbria veterans underlined the club's longstanding strength in depth with impressive performances across the board.
"Blue belts Will Postlethwaite and Seb Ziri-Sayle showed their many years' experience of training at Northumbria and both progressed to the day two finals," added Chalton.
"Northumbria coach Annabel Hunter-Purvis, also delivered her usual display of determination and aggression to make the brown belt finals.
"These guys have been in and around the club for several years now and consistency is the key when they enter any competition."
Hunter-Purvis narrowly missed out on a deserved points placing while Ziri-Sayle finished fifth in the blue belt category.
And Northumbria's squad headed home to Tyenside with Chalton's praise ringing in their ears.
"Every year I'm more and more impressed by the dedication and commitment of our club members," he added. "They train three, four or even five times a week balancing studies and part-time jobs - or full-time jobs - with training.
"In all sports there is no substitute for hard graft and commitment and jitsu is no exception. "However, we provide a welcoming environment for everyone to train and this year was a great year for recruitment.
"It bodes very well for the next three-year cycle of the club.
"We'd like to thank Nick Ridgeon and his team and David Ashdown for their long term S&C and fitness investment in us. Their support and expertise is continuing to pay dividends."