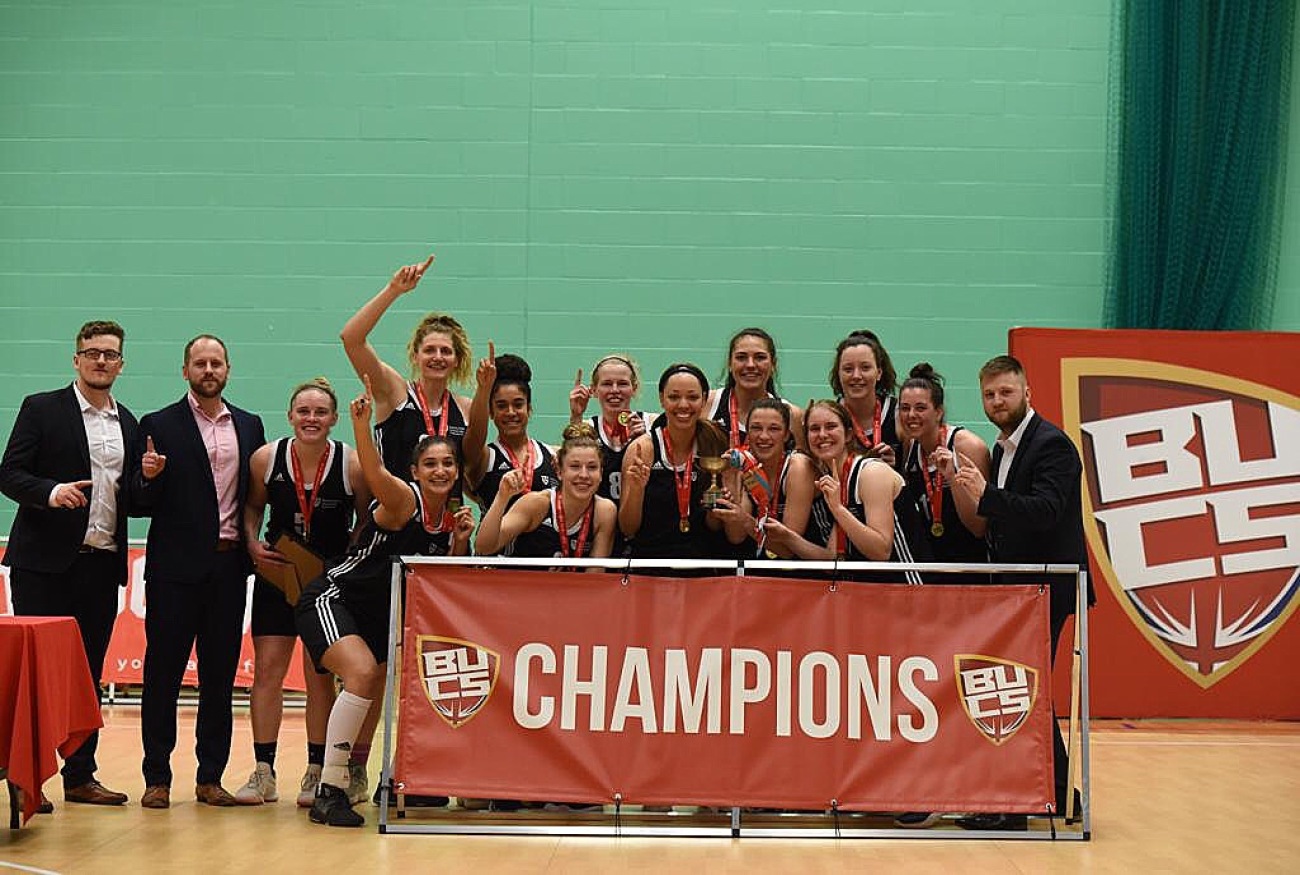 Northumbria Sport playcaller Chris Bunten could barely contain his delight following his sides dramatic 86-80 win over Durham at this year's BUCS Big Wednesday finale.
In a rematch of last year's final, Bunten's side were out for revenge following their heart breaking last-minute defeat at the hands of their local rivals.
While Northumbria got off to a sluggish start in the first quarter, Durham conversely came out of the blocks flying, keen to defend their crown from a year ago.
Taking advantage of Northumbria's mistake ridden first quarter, Durham raced out to a 21-12 lead.
Not to be deterred, Bunten's side managed to rally in the second quarter, reducing the deficit to 4 – the scores sitting at 41-37 in Durham's favour when the half-time whistle went.
After the break however, the script was flipped.
Northumbria came out roaring in the third quarter, clearly keen to show off their BUCS Championship pedigree.
Spurred on by Bunten's words at half-time and the superb performance of Kaylie Van Loo, Northumbria dominated the third quarter, with the score sitting at 66-62 in their favour heading into the fourth.
However, Durham were keen to make this contest as dramatic as possible, with the defending champions fighting back to square the game at 79-79 all with just minutes left.
But thankfully for Northumbria, their cool heads prevailed, with captain Giulia Simioni sinking two crucial free throws at the death to wrap up the title for Bunten's side.
And speaking after his sides dramatic win, Bunten could barely hide his elation.
"It 100% feels like revenge for last year," said a delighted Bunten.
"I'm so happy for this group of players – they're just such good people to work with.
"Credit to Durham – they did a really good job.
"But ultimately, our girls just wanted it more and I'm absolutely ecstatic."
And, while Bunten could have taken some applause for his half-time adjustments which spurred Northumbria on to victory, he was keen to make his players the main focus of the win.
"I didn't think there was much to say at half-time – we just needed to do a better job executing – I knew we could grind them down if we cut down on our turnovers," said Bunten.
"I think that's [the second half] the best basketball the girls have played all season.
"We got off to a really slow start – but we had players who could really put the team on their back when we needed them too.
"I thought Kaylie Van Loo was outstanding.
"Everyone played a part, whether it was Kara [Bonenberger] getting rebounds, Georgia [Ordorf] doing her thing, Giulia controlling things – everyone did an amazing job.
"The effort in the fourth quarter's what got us through and I'm just so proud of all the girls."