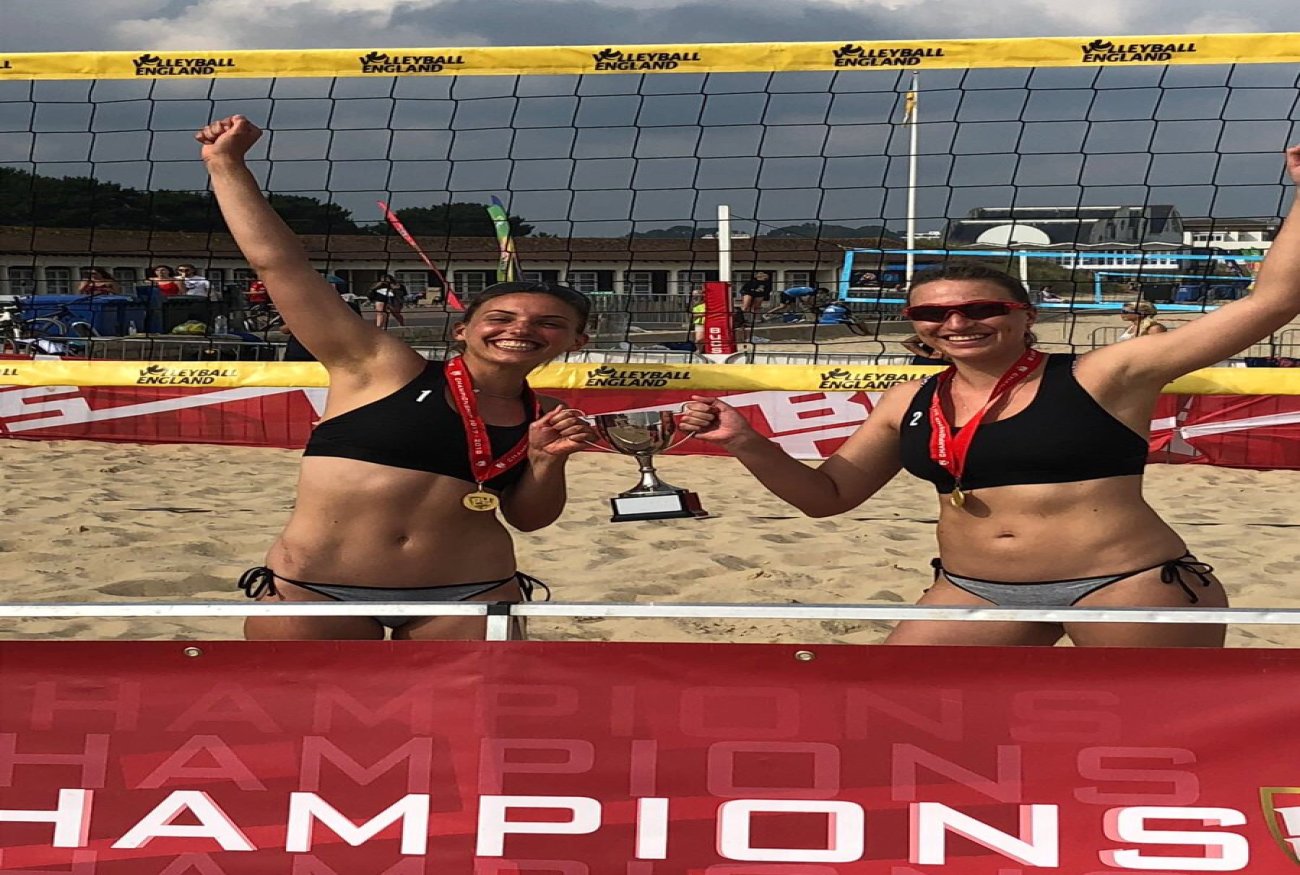 After entering five pairs into the 2018 BUCS Beach Volleyball championship, Team Northumbria headed home with five medals.
The Sport Central club took three golds in Bournemouth - in the women's championship and in both the men's and women's trophy - a sliver in the women's trophy and a bronze in the men's championship.
"Given the short preparation time we've had both the boys and the girls have done absolutely awesome," said TN coach and player Andy Clayton.
"The results have been extraordinary and to bring home five medals is a great achievement.
"Personally, I'm a little disappointed that myself and my partner Alex [Ukkelberg] didn't get further in the men's championship.
"We felt like we were definitely good enough to go further and we're good enough to challenge for the title. But it was just one of those days.
"In that semi-final we lost to the University of East London and their coach is my old coach so he knows me inside out!
"We were very aware that they had a specific gameplan and they delivered on it – unfortunately we came up short.
"But I'm still very pleased with our performance. Alex was brilliant during the entire tournament. It's the best I've ever seen him play and I'm very proud of him.
"I'm really happy with each of the team's performances. All of the guys and girls delivered such high-level performances.
"On the girls' side of things all of our players were clearly dominant. They played such a high level compared to the opposition but all of the TN girls are extraordinary.
"I just want to say how proud I am of everyone and the best part for me of coaching a large part of it is that I know that everyone's had a great time doing it.
"We've all been super positive, and all had a good time through all of it."
Northumbria won three of the four events the university entered this year with reigning champion Jurja Vlasic and partner Julia Tokarenko taking gold in the women's championship.
Samantha Cash and Annie Reiswig defeated team-mates Kayla Bastian and Blair Ehrlich in an all-Northumbria women's trophy final.
And Federico Pagliara joined forces with England skipper Adam Bradbury to bring home the gold for Northumbria in the men's trophy final.